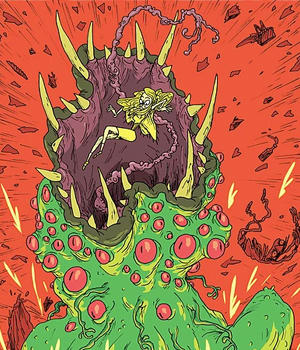 Rune Ryberg
Rune Ryberg is a Danish comic book artist with a history in animated films.
Rune's artistic style is a colour saturated quirky, skewed and rumpled impression of dynamic movement and expression.
His work often contains odd characters in comical action sequences with a cinematographic feel and a limited use of text and dialogue.
In 2014 he made his debut as a comic book artist with the award winning Gigant published at AdHouse Books.
His 244 page tribute to the pinball machines of his youth "Death Save," has been published in French under the title Tilt.
Winner of PING prisen 2015 for Gigant in the category "Best Children's / Youth Comic Book".
Winner of Claus Deleuran prisen 2017 for Turbo Fang in the category "Best Coloring"
Gigant is published by AdHouse Books. You can get it here: www.adhousebooks.com
Rune Ryberg Online
Web: www.runeryberg.com
Instagram: @runeryberg
Facebook
Tumblr
Vimeo