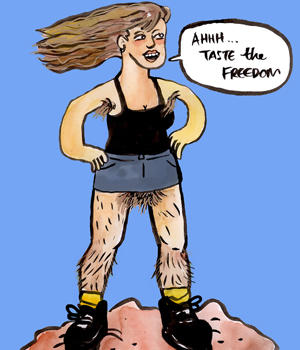 Sarah Firth
Sarah is an award-winning comic artist and director of Sarah The Firth Creative Services.
Her business offers graphic recording, creative workshops, strategic visualisation, UX mapping and animation for clients including Comedy Central, Oxfam, Asahi, TEDx, Google, Amnesty International, Qantas, The Red Cross, KPMG, PLAN, The Rockefeller Foundation and many more.
She has self-published numerous comics and zines, and her illustrations and comics have also appeared in The Nib, The Age Magazine, The Suburban Review, Early Harvest, TimeOut Magazine, The Sketchbook Project and many more.
She is currently working on her debut graphic novel that explores personal narratives woven together with philosophy, psychology, science and theory. It's a humorous and idiosyncratic exploration of multiple narratives, cognitive dissonance and everyday life.
Sarah Firth Online
Web: www.sarahthefirth.com
Twitter: @sarahthefirth
Work: Sarah The Firth Creative Services