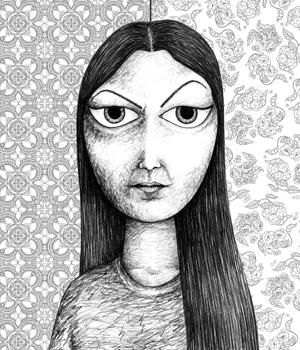 Sayra Begum
Sayra Begum is a Cornwall based illustrator.
She studied Illustration at Plymouth College of Art and then completed a master's degree in Illustration at Falmouth University; with a focus on female and marginalised voices.
She is currently working on her debut graphic novel: Mongrel, which will be published by Knockabout Comics. It tells the story of a girl growing up as a British Muslim caught between two cultures, challenging and tearing away the differences to reveal the common humanity.
Sayra Begum Online
Web: www.sayra.co.uk
Instagram
Facebook