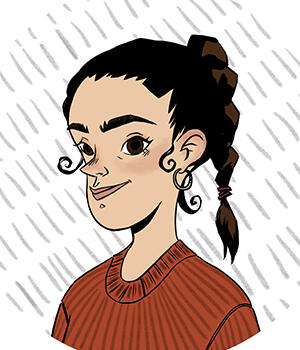 Silvia L. Ballart
Silvia L. Ballart (born May 27, 1998) is a Spanish comic artist, script writer and illustrator.
From 2016 to 2021 Silvia attended Escola Joso in Barcelona to study Graphic Art. There she was educated in a diversity of areas such as script-writing, drawing and narrative, among others.
It was then when she discovered her love towards comic books and comic-making.
It lead her to become one of the 5 winners of the second Comic Art Europe Open Call with her project 'The Hermit'.
She is currently working as a teacher and in the process of publishing her first book.
Silvia L Ballart Online
Twitter: @ballart_l
Instagram: @silvialballart