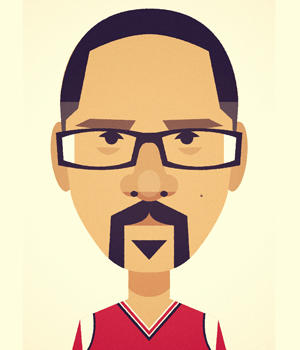 Stanley Chow
Stanley Chow is an illustrator from Manchester.
He is best known for his portrayals of icons from the world of entertainment, politics and sport which have appeared in magazines around the world like The New Yorker, Der Spiegel, Empire, Time, GQ, Variety to name a few.
Stanley's freelance career started soon after he left art school in 1995. His work was more fashion orientated back then, working for teen/girls magazines like Just 17, Sugar and More as well as The Times Style magazine, Marie Claire and Elle.
In what seemed to be a plateauing career through the late 90's up to the late noughties, Stanley got a lucky break when his work was spotted by the American rock group The White Stripes. He was asked to design a USB stick containing their album Icky Thump. This was later nominated for a Grammy Award in 2008… he hasn't looked back since.
Soon afterwards his work started appearing in The New Yorker magazine and he is now their resident portrait artist.
Other notable works include collaborating with Aardman Animation to produce idents for the BBC. His artwork was also used for the McDonald's animated billboard on Piccadilly Circus, London, where he created a McDonald's village, populated by McDonald's people, which was in prime view for 4 years. The billboard can be spotted in The Paddington Bear movie and in Mission Impossible: Rogue Nation.
More recently he has been working for Apple and Manchester United, and he just had an exhibition at The National Football Museum.
Stanley Chow Online
Web: stanleychow.co.uk
Web: www.stanleychowfc.com
Twitter: @stan_chow
Facebook
Instagram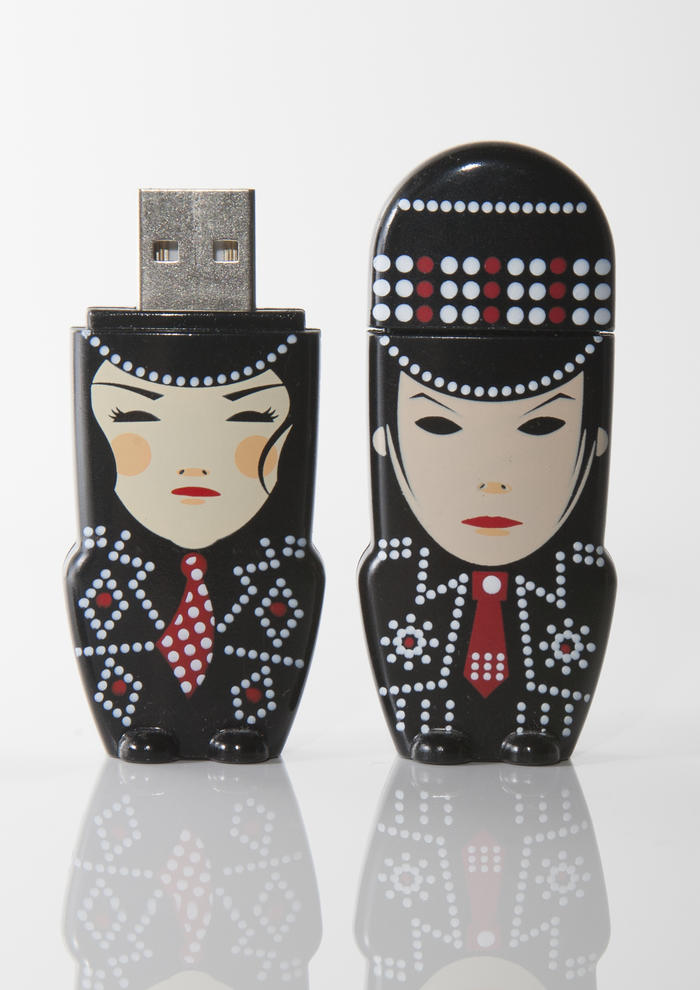 USB stick design by Stanley Chow for The White Stripe's album Icky Thump