Steven Appleby
Steven Appleby is the absurdist creator of comic strips for many newspapers, including The Guardian, The Observer, The Times and Frankfurter Allgemeine Zeitung.
His other works include animated television series Captain Star; the musical play Crocs In Frocks; over 25 books, including Normal Sex and Miserable Families; the BBC Radio 4 series, Steven Appleby's Normal Life, as well as paintings and drawings for numerous exhibitions.
His artwork and murals illuminate the Royal Brompton Hospital's Centre for Sleep and Room 9a of the Carlton Arms Hotel, New York. He contributed drawings to the sleeve of Pixies album Tromp Le Monde and illustrated The Good Inn, by Black Francis & Josh Frank.
He is currently working on Dragman, his first graphic novel, for Jonathan Cape.
Steven Appleby Online
Web: www.stevenappleby.com
Twitter: @StevenAppleby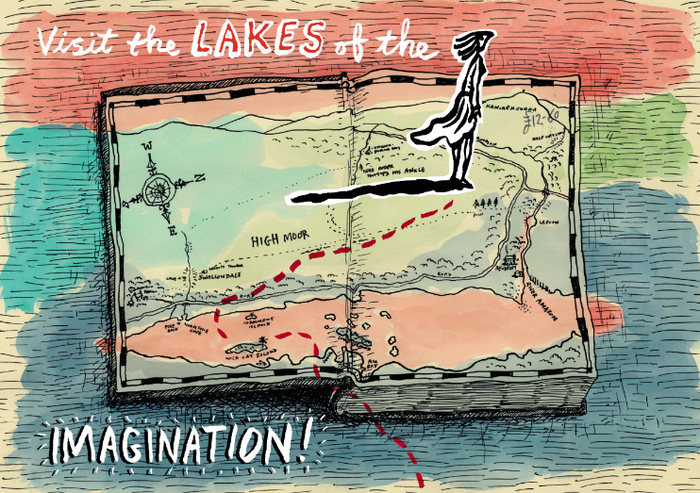 'Visit the Lakes of the Imagination' postcard by Steven Appleby for LICAF 2015