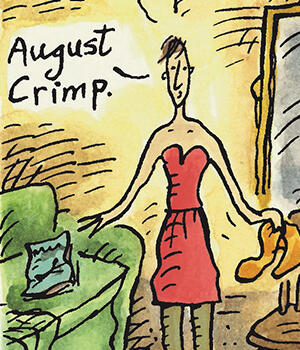 Steven Appleby
As a small child Steven Appleby assumed he'd grow up to be a girl. When he realised this wasn't going to happen he resigned himself to being a boy until, like August Crimp, the central character in his graphic novel Dragman, Steven found a stocking down the back of a sofa and put it on.
A few years later, studying illustration at the Royal College of Art under Quentin Blake, he discovered he was happiest illustrating his own ideas and began combining words and pictures.
While contributing drawings to the New Musical Express Steven was asked to create a weekly comic strip and in 1986 Rockets Passing Overhead – The Annals of Captain Star was born.
Captain Star went on to appear in many newspapers and magazines including The Observer, The Daily Express, Die Zeit and the Berliner Zeitung and became an animated television series in 1997 (co-created with Pete Bishop & Frank Cottrell-Boyce).
Comic strips for The Guardian, The Times, The Sunday Telegraph and the Frankfurter Allgemeiner Zeitung followed.
Since the early 1990's Steven has published around thirty books; had numerous exhibitions of paintings and drawings; written a radio series, Steven Appleby's Normal Life, for BBC Radio 4; and created (with Theresa Early and Roger Gosling) the musical play, Crocs In Frocks.
In 2002 the character Dragman first appeared in Steven's Guardian comic strip.
Eighteen years later, after many false starts and digressions, the graphic novel Dragman was published in March 2020, by Jonathan Cape.
Editions have now come out in America, Holland, Germany and France - where it where it won the PRIX SPÉCIAL DU JURY at the 48th International Angoulême Comic Festival in January 2021.
DRAGMAN is a 336 page graphic novel set in a version of London sometime in the past… or maybe in the future. Whenever it was that a man named August Crimp lived there… A man who can fly when he puts on women's clothes.
Steven Appleby Online
Web: www.stevenappleby.com
Twitter: @StevenAppleby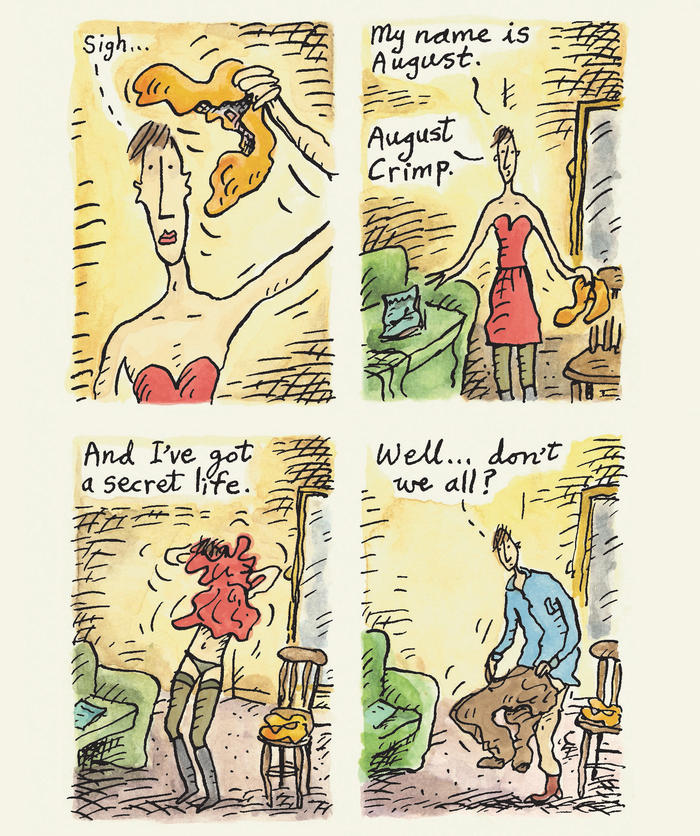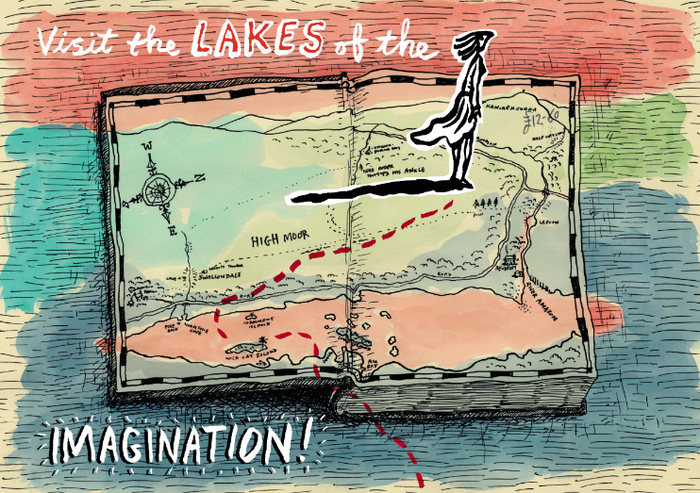 'Visit the Lakes of the Imagination' postcard by Steven Appleby for LICAF 2015