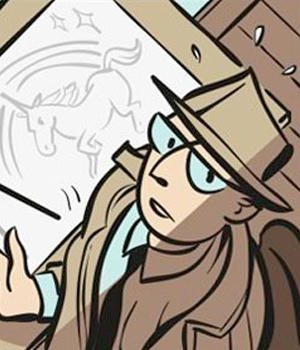 Stuart Medley
Stuart Medley is an Australian comics creator and educator.
His comics clients have included the Imperial War Museums and Berg's Publishing. He was a founder of, [sic]BAG Comics, and the winner of Adventures in Comics UK, 2013. He was a comics artist-in-residence at the Maison des Auteurs, Angoulême, France in 2013/14. He has presented his character design workshops in the UK, Europe and Australia, and has run comics study tours to Japan, France and Belgium.
Stuart is currently researching cartooning to improve public health. He is also art director and illustrator for Hidden Shoal, a critically acclaimed record label in its tenth year with a roster of international artists.
STUART MEDLEY ONLINE
Web: www.stuartmedley.com
Twitter: @smedley5
Tumblr