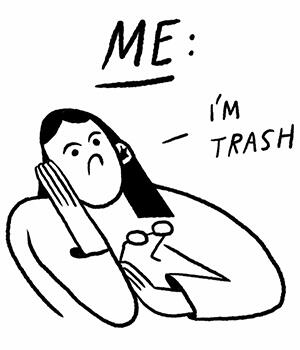 Ulla Donner
Ulla Donner (1988, Helsinki, Finland) is an illustrator and comic artist.
She has published two graphic novels: Spleenish (2017) and Skiten (2019), for which she was awarded the Comic Finlandia Prize.
She's drawn to silliness and attempts to deal with anxiety-inducing subjects with a light touch, although right now, it feels difficult to be light and silly about anything at all.
Currently, she's working on her third book, Den naturliga komedin / The Natural Comedy, which is about deforestation, fungi, and a smug birch leaf, all with a touch of La Divina Commedia.
Ulla Donner Online
Instagram: @ulladonner