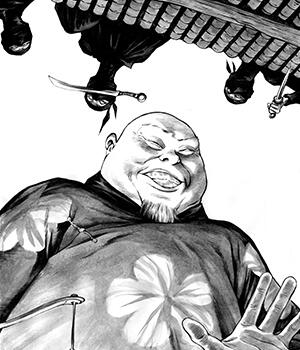 Wang Ning
Wang Ning, Han nationality, born in Beijing on July 29, 1971, is the general manager of Beijing Total Vision Culture Spreads CO., LTD.
From 1989 to 2004, as animation production, animation design and animation director, Wang Ning participated in the animation production of the Barcelona Olympic Games mascot, the "Three Kingdoms", "Fuukojis", "The Son of the Sun", "The Brothers of Haier", "Little Mouse on Prairie" and dozens of animated feature films and short films.
He also produced cartoons for CCTV and customers from many countries and regions including Malaysia, France, Spain, the United States and Hong Kong.
In 2004, Wang Ning established Beijing Total Vision Culture Spreads CO., LTD. As the earliest comic book agent to cooperate with European and American publishing companies, he has exported more than 170 original Chinese comics copyrights from more than 90 Chinese authors to European and American countries.
Wang Ning was engaged as a judge for many major domestic animation and comic festivals such as China International Animation and Comic Festival, China International Comics Festival, Xiamen International Comics Festival, Asian Youth Animation Contest, etc.
He also gave speeches about Chinese comics' history and culture at many internationally renowned comic festivals such as the Angouleme Comics Festival in France.
Besides, Wang Ning is a guest lecturer to explain how Chinese comics are linked to the European market at more than ten universities, including the Beijing Film Academy, the Communication University of China, the China Academy of Art and the Central Academy of Fine Arts.
The Great Piece of European Comics Exhibition organized by Wang Ning has been exhibited at China International Comics Festival, China (Changzhou) Animation Art Week, China International Comics Festival, Beijing International Animation Expo and other national anime festivals.
The exhibition has been shown at more than a dozen domestic animation festivals and a number of artistic colleges. It is very popular among local readers and professional college students.
Wang Ning Online
Web: totalvision.cn