Sunday, October 14, 2018 - 13:15
Join Paul Gravett as he talks comic art with the 'godfather' of Indian comics, Orijit Sen and the creative force behind Goliath of Shenzhen, Aritra Sarkar.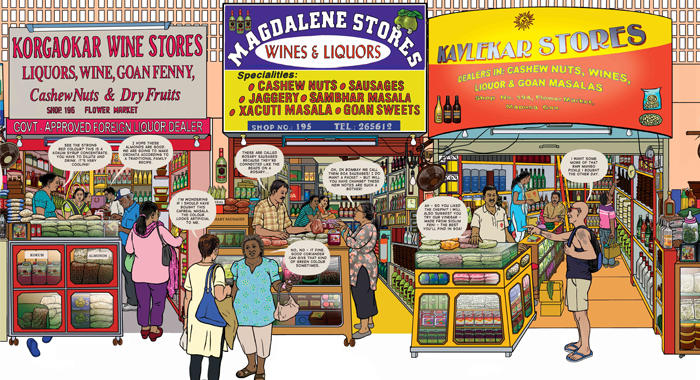 Mapusa Market by Orijit Sen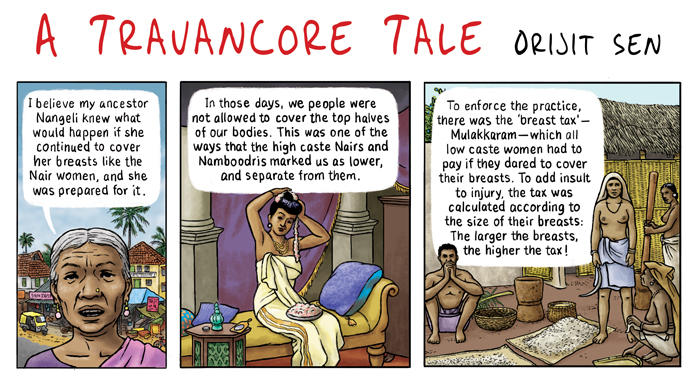 A Travancore Tale by Orijit Sen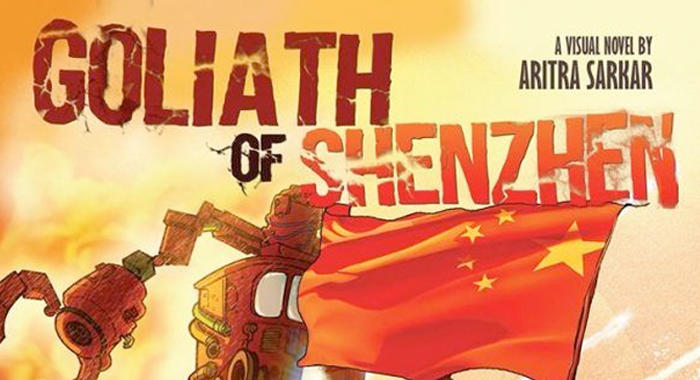 'Goliath of Shenzhen' by Aritra Sarkar
Interview
Sunday, 14 October, 1.15pm – 2.15pm
Brewery Arts Centre, Screen Two
// Orijit Sen
Orijit Sen, a graphic artist based in New Delhi, is widely regarded as the 'godfather' of Indian comics. His pioneering work, River of Stories, is considered to be India's first graphic novel.
// Aritra Sarkar
He is joined on stage by philosopher and technologist Aritra Sarkar, who has recently published Goliath of Shenzhen, a cautionary tale set in contemporary China exploring the limits of freedom.
This is the world's first dual-facing novel, told in both visual and prose formats where you can choose your reading experience.
Hosted by Paul Gravett.