Sunday, October 14, 2018 - 11:00
If you've never heard of The Family Circus, then you probably don't read any of the 1,500 newspapers that this cartoon appears in around the world.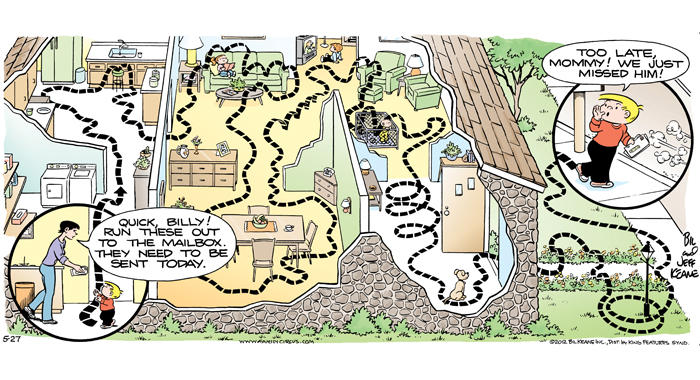 Artwork by Jeff Keane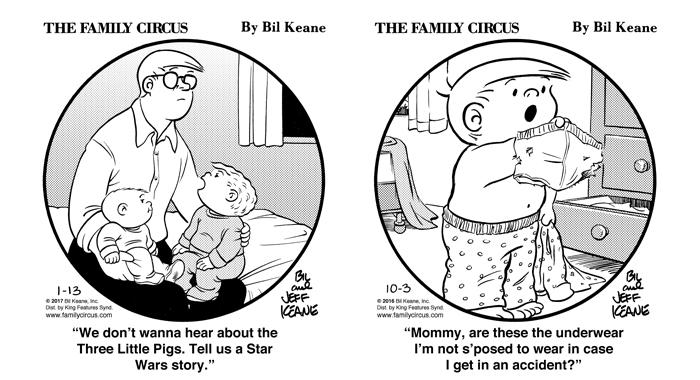 The Family Circus by Bil Keane
Presentation
Sunday, 14 October, 11.00am - 12noon
Brewery Arts Centre, Malt Room
From its creation in 1960 by Bil Keane (and that's not a typo - it's Bil with one 'l') to its ongoing success today, writer, cartoonist and Bil's son Jeff tells the story of The Family Circus, the most popular, most widely syndicated, and most circular cartoon panel of all time.
Hosted by top cartoonist Steve McGarry.
In partnership with the National Cartoonists Society.