Sunday, 16 October, 2022 - 12:30
Three young comics creators, Bex Ollerton, Mollie Ray and Asya Voitenko, with 3 important stories to tell, all exploring themes around mental health in some shape or form.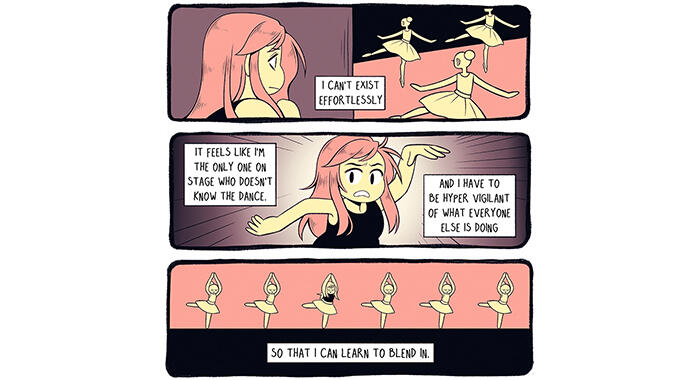 Blend In - artwork by Bex Ollerton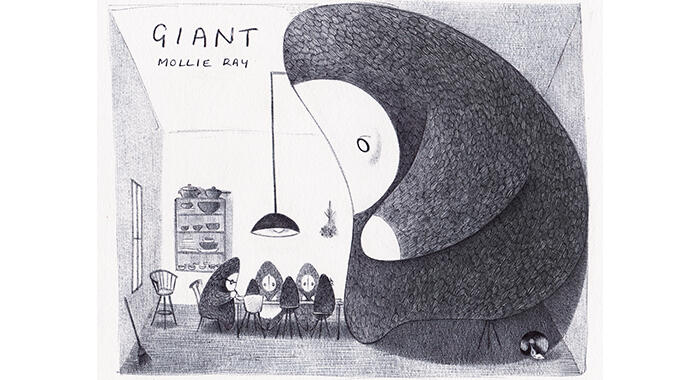 Giant artwork by Mollie Ray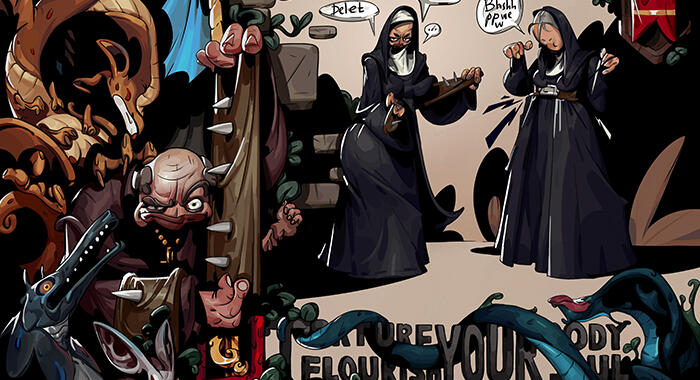 Artwork by Asya Voitenko
Sunday 16 October
12.30 - 1.10pm
@ Lake District Boat Club on Glebe Road
Bex Ollerton creates introspective comics about mental health, neurodiversity and the general struggles of being a human being in an overwhelming world and is a leading light in the autistic comics community. Her anthology, SENSORY: Life on the Spectrum, is to be published in December with Andrews McMeel.
Mollie Ray is an illustrator and comic artist based in Lancashire. Mollie was one of Broken Frontier's "6 To Watch in 2021", after releasing a series of self-published short comics during the summer of 2020. Her debut graphic novel 'Giant', exploring the mental and physical health issues of cancer, is to be published in 2024 with Faber & Faber.
Born in 2001, Asya Voitenko, "who loves to draw", is a comic artist and designer from Kharkiv, Ukraine. LICAF has sponsored her to come to the UK and create. Although Asya's work has yet to be published, with plans interrupted by the current invasion, she is now working on a new comic inspired by her experiences of being a war survivor and refugee.
Presented by Matt Sowerby.