Saturday, 30 September, 2023 - 10:00
It's another Room 4 Comics Little LICAF takeover!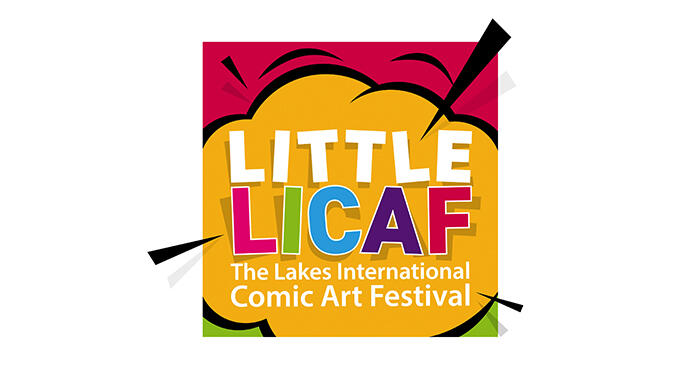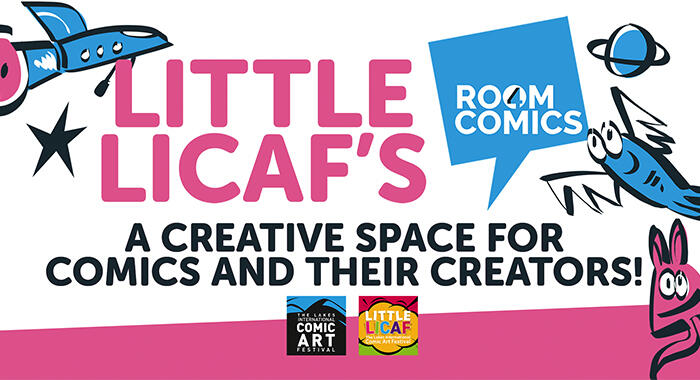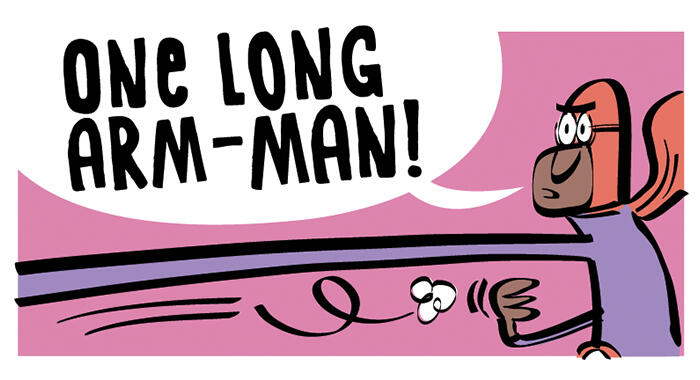 One Long Arm Man artwork by Marc Jackson
Saturday 30 September
Sunday 1 October
The Windermere Jetty Museum
10am-5pm
Marc Jackson is back!
Once again he and the Little LICAF team have combined their powers to host an exciting FREE space for under 12s for the entire weekend!
Featuring some of the biggest names in comics and animation, visit The Windermere Jetty Museum for a rolling programme of creative workshops, drawing challenges, badge-making, competitions and more…
There will be a line-up of awesome artists... and Marc Jackson, of course!
Plus oodles of other cool family activities on-site too and it's all free!
All Little LICAF Events are totally FREE!

No booking required, just turn up!
Workshops are FREE, with places allocated on a first come first served basis, and sessions are aimed at children ideally aged 6-12.
All participants must be accompanied by an adult for the duration of the workshop.
Little LICAF Listing for Saturday 30 September
10am >> Marc Jackson
11am  >> Bill Morrison
12noon >> Gustavo Duarte
1pm >> Tom Richmond
2pm >> Mari Ahokoivu
3pm >> Bjork Matias Friis and Fred Tornager
4pm >> Caroline Soucy
Little LICAF Listing for Sunday 1 October
10am >> Marc Jackson
11am  >> Kev F Sutherland
12noon >> Tom Wilson
1pm >> Keli Lark
2pm >> Nick Seluk
3pm >> Marc Jackson