Saturday, October 14, 2017 - 10:30
Metaphrog is a remarkable duo based in Scotland who have won many awards and accolades for their unique work and for their constant promotion of comics as a medium.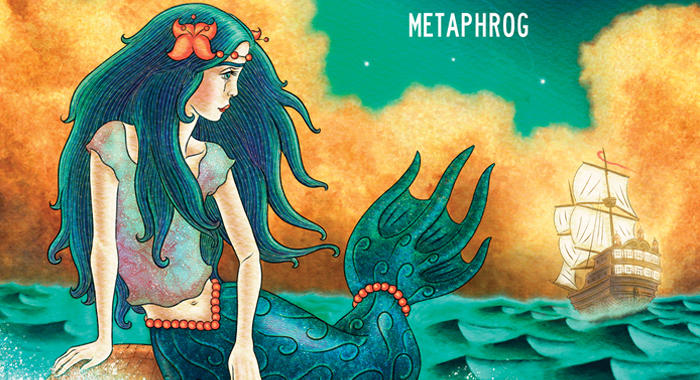 Hans Christian Andersen's 'The Little Mermaid' by Metaphrog
Presentation, all ages
Saturday, 14 October, 10:30am - 11:30am
Comics Clock Tower Chamber, part of the small and beautiful series
Their work has been compared to 'Jimmy Corrigan' and 'Charlie Brown' and straddles children's and adults' comics with a surreal style. Metaphrog have now turned their artistic gaze to the classic tale 'The Little Mermaid' with stunning effect and are here at LICAF to launch this new comic book in the UK. Hosted by LICAF Patron, Mary Talbot.
There will be signings immediately after the event in the Page 45 room, Comics Clock Tower.