Saturday, 15 October, 2022 - 16:00
Rian Hughes is a graphic designer, illustrator, comic artist, writer and typographer who has worked extensively for the British and American advertising, music and comic book industries.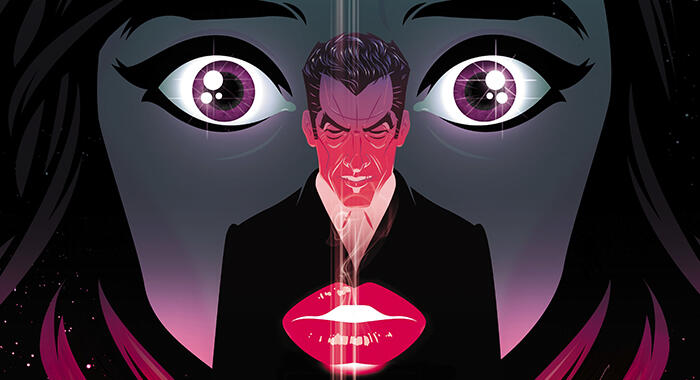 Artwork by Rian Hughes
Page from Logo-a-Gogo by Rian Hughes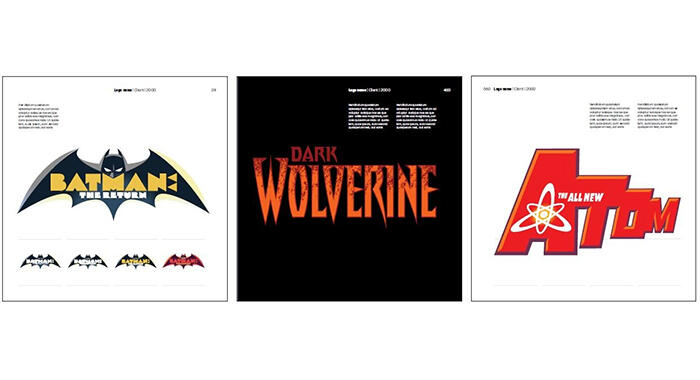 Page from Logo-a-Gogo by Rian Hughes
Saturday 15 October
4 - 5pm
Windermere Jetty Museum Comics Event Space
He has written and drawn comics for 2000AD, Vertigo CMYK and' Batman: Black and White', and designed hundreds of logos for DC Comics, Marvel and other companies, including Batman, the X-Men, Superman, James Bond and The Avengers.
He has produced Hawaiian shirts, ranges for Swatch, record sleeves for Ultravox, and designed many typefaces which are available through his foundry, Device Fonts.
Rian recently published his first novel, 'XX', which he describes as a "novel, graphic", which was quickly followed by 'The Black Locomotive' and several others. 'Logo a Gogo' collects all his logo designs for the comic-book world and beyond.
Rian will demonstrate the process of creating original logos for the comic book world and discuss his unique contribution to the world of comics and graphic design.
Presented by Paul Gravett.