Sunday, 17 October, 2021 - 15:30
Directed by Sam Mendes. Starring Tom Hanks, Paul Newman & Daniel Craig. Mike Sullivan is an enforcer for powerful Depression-era Midwestern mobster John Rooney.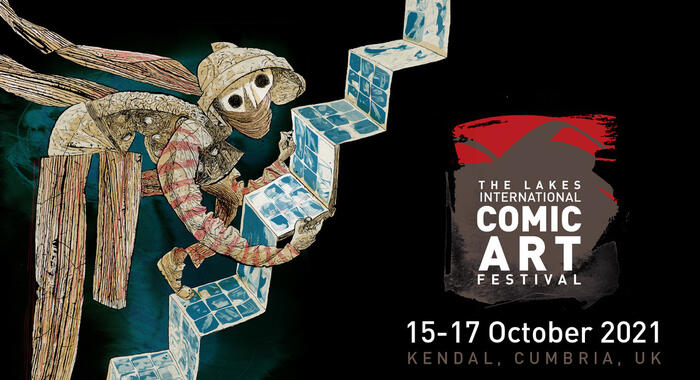 Road To Perdition (15) 117 minutes
Sunday 17 October
3:30pm
Brewery Arts Centre
All tickets £6
Rooney's son, Connor, is jealous of the close bond they share, and when Mike's eldest son, Michael, witnesses a hit, Connor uses the incident as an excuse to murder Sullivan's wife and youngest son. Forced to flee, Sullivan and Michael set out on a journey of revenge and self-discovery.
Based on the graphic novel written by Max Allan Collins and illustrated by Richard Piers Rayner.
The Lakes International Comic Art Festival is bringing the best comic artists, writers and creators to the Lake District for a packed comic art weekend spectacular, October 15-17.
The world of comic art is a diverse and spectacular place, bursting with creations that transport us to other dimensions and stories that explore the world and our place within it. Comic art really can change the world by tackling some of the biggest issues of our time. The festival programme includes live drawing, creative workshops, a comic market place, debates, cartoonists, satire, exhibitions and some of the most amazing comic artists from across the globe. The family-friendly festival takes over the scenic town of Kendal with the hub at Brewery Arts.