Saturday, October 13, 2018 - 14:00
David Silverman is an extraordinary cartoonist and animator.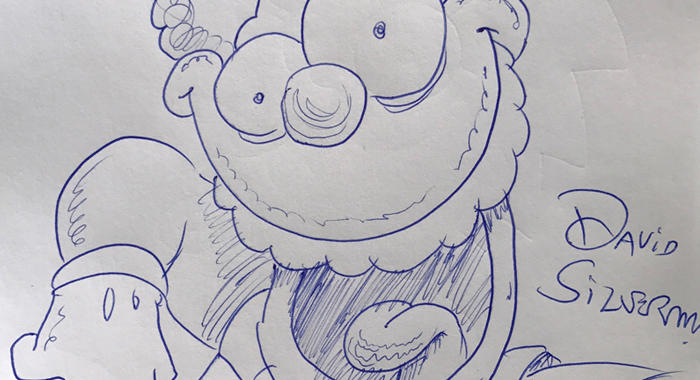 Sketch by David Silverman
Homage/Interview
Saturday, 13 October, 2.00pm – 3.00pm
Brewery Arts Centre, Main Theatre
His name is synonymous with The Simpsons, starting back in 1987 on The Tracy Ullman Show.
He has since been the most prolific director on The Simpsons series, was brought to Pixar by Steve Jobs and co-directed Monsters Inc.
Since then he has directed The Simpsons Movie and many other projects, and is often found performing the tuba with the Los Angeles band Vaud and the Villains, sometimes setting it on fire. You know, the way people do…
Celebrating the extraordinary life of David Silverman is Steve McGarry, fellow cartoonist and President of the National Cartoonist Society Foundation.
In partnership with National Cartoonist Society.