Sunday, September 9, 2018 - 09:00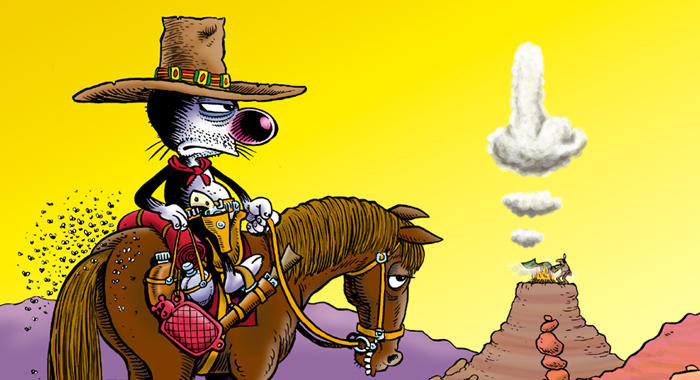 Cover artwork by Hunt Emerson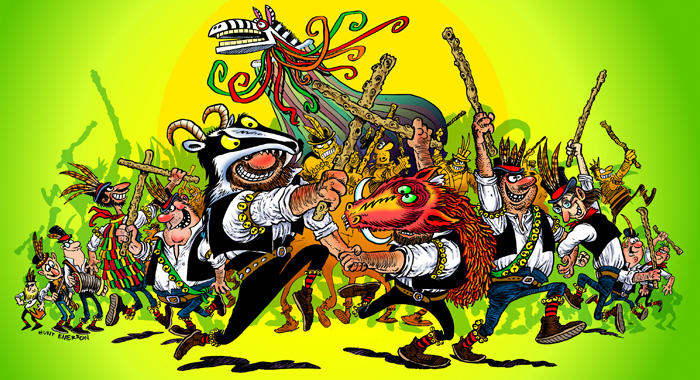 Artwork by Hunt Emerson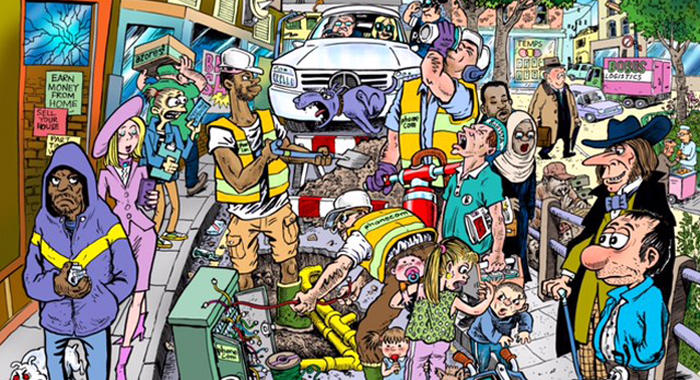 Bloke's Progress by Hunt Emerson based on the ideas of John Ruskin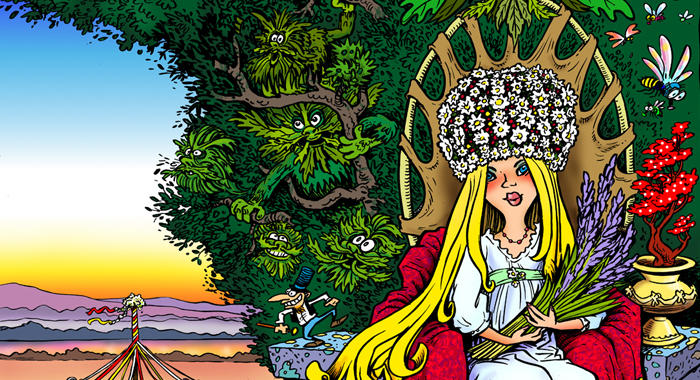 Artwork by Hunt Emerson
Warehouse Gallery, Brewery Arts Centre
9 September - 2 November
Hunt Emerson was born in Newcastle-upon-Tyne in 1952. He has drawn cartoons and comic strips since the early 1970's.
His work has appeared in countless magazines and comics and has published around 30 comic books and albums, mainly with Knockabout Comics (London).
Hunt has been given several comics industry awards including Strip Cartoonist of the Year and has been the guest of comics and cartoon festivals around the world.