Saturday, 16 October, 2021 - 20:00
From bombastic caped crusades to serene autobiography, Stand Up for Comic Art presents an evening of spectacular spoken word!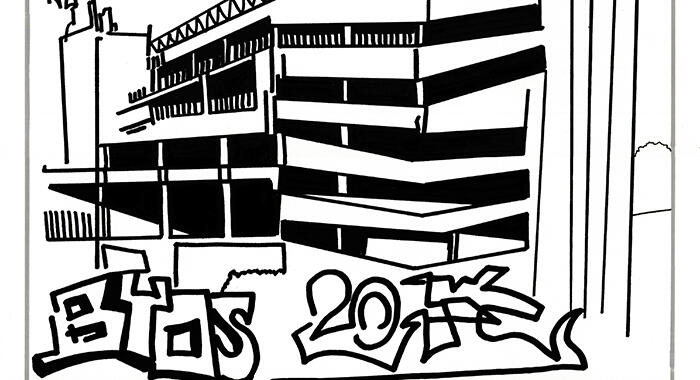 Artwork from Blocks by Oliver East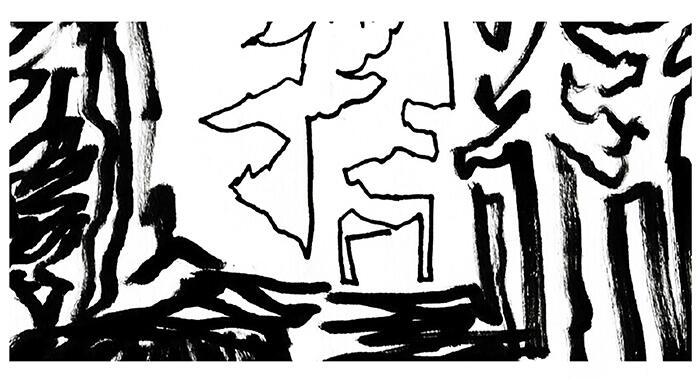 Artwork from You Can't Draw the Same Tree Twice by Oliver East
Saturday 16 October
8pm - 10pm
The Warehouse, Brewery Arts Centre, Kendal
Free entry with Festival Pass
One stage.
One light (maybe, depends how dark it is).
One mic.
After a busy day of tackling cobbled streets and comic treats, come and rest up at The Warehouse in the Brewery Arts Centre, Kendal, for an inspiring and unique experience...
An evening of comic readings from international stars and local heroes!
Hosted by local (ish) hero, Oliver East, The Warehouse will echo to performances of new works and old favourites, accompanied by your friend and mine, the PowerPoint slide show.
Call out to Comic Artists!
But that's not all; we want to hear your comics too!
Do you have new work to share or a first draft to try out?
This is an opportunity for you to share your own work to a receptive audience.
Open mic slots are available on a first come first served basis.
Slots are five minutes and visual aids must be provided in advance.
If you're interested - please email Oliver East
More details available upon booking. In the event it gets fully booked, a waiting list will be kept.
Photo by Matthias Wagner on Unsplash