Saturday, 16 October, 2021 - 11:45
Is there anything more mesmerising and revealing than watching great artists do their thing before your very eyes? Live drawing has always been one of the cornerstones of our festival, and this year is no exception!
Celestia cover artwork by Manuele Fior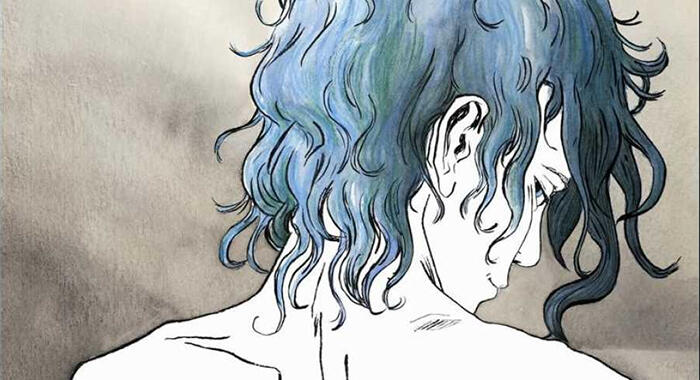 Artwork from Le bleu est une couleur chaude by Jul Maroh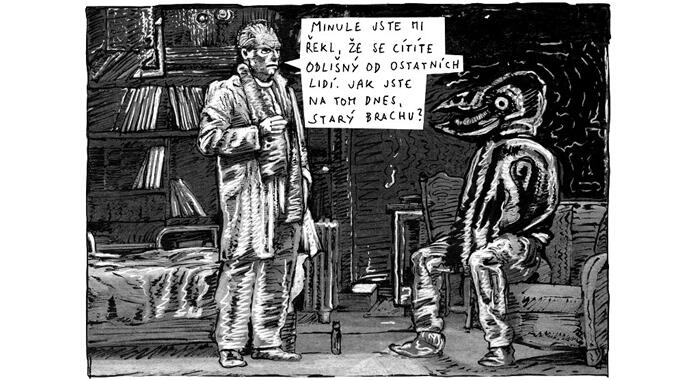 Artwork by Vojtěch Mašek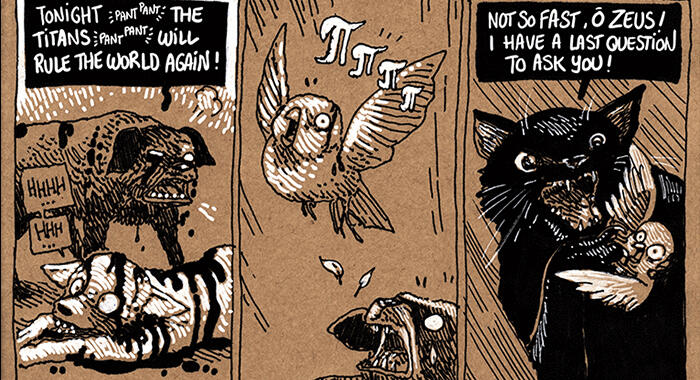 Artwork from The Gaeneviad by Boulet
Saturday 16 October
11.45am - 12.45pm
Theatre, Brewery Arts Centre, Kendal
In this session we will watch four of our top European guests at work…
>> Manuele Fior (Italy) – In his books he has used watercolour, charcoal, pen & ink… but somehow creates the most intense emotion with the simplest lines.
>> Jul Maroh (France) – Multidisciplinary nomadic artist and transfeminist activist, Jul Maroh tells stories about modern intimacy and its political effects. They are most famous as the creator of Blue is the Warmest Colour, later adapted into the Palme d'Or-winning movie. An inspiration.
>> Vojtěch Mašek (Czech Republic) – Vojtěch is the creator of many graphic novels, films and plays, but for us he was also LICAF visiting-artist-in-residence 2019, when he created the poignant and funny short comic Raymond based on a gravestone in a Kendal churchyard.
>> Boulet (France) – Boulet is a legend in his home country and increasingly here too. One of LICAF's patrons, he has more than 25 published books to his name, loves single malt whisky and French fries, and hates people who say 'in my humble opinion'.
Hosted by Alex Fitch
Boulet and Jul Maroh's participation in LICAF celebrates our long and fruitful partnership with Lyon BD, one of Europe's best and most innovative comic art festivals.
In partnership with Institut français du Royaume-Uni.