Friday, October 12, 2018 - 11:00
12 October – 15 November, The Wildman Gallery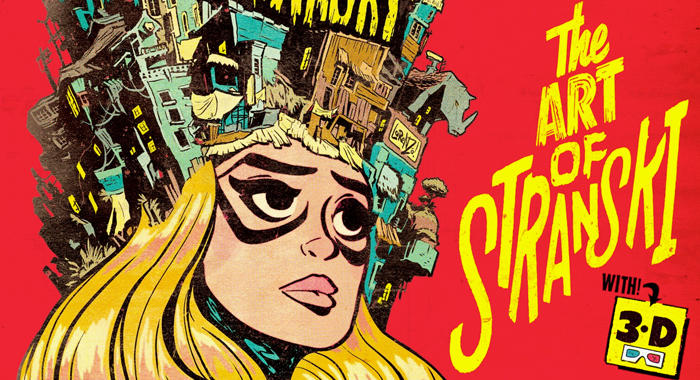 The Art of Stranski by Lorenzo Etheringon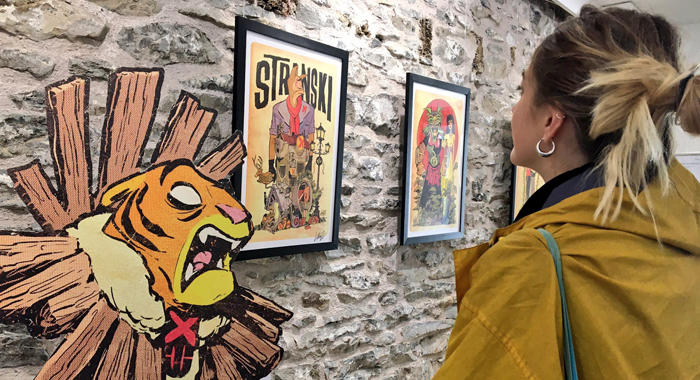 The Art of Stranski exhibition at the Wildman Gallery in Kendal
12 October – 15 November
The Wildman Gallery, Wildman Street
Festival times: Friday 12 - Sunday 14 October 11.00am - 5.00pm
Outside festival opening times: Thurs/Fri/Sat 11.00am - 3.00pm
FREE
The Art of Stranski is an exhibition of Lorenzo Etheringon's 1940s Opus, Stranski.
Showcasing what remains of the concept art, production stills and merchandising mock-ups that once accompanied the creation of a great but long-since lost animated feature.
An aesthetic kaleidoscope of World War II, cargo-cult, pop surrealism, jungle vines and hoodoo markings, all rendered in a deep four-colour process, and delivered in a style that bridges the gap between Will Eisner and Jamie Hewlett.
The Art of Stranski is a unique show containing original art and one-off prints, and is Lorenzo's first exhibition in 8 years.