Saturday, October 13, 2018 - 10:30
Robert Brown is best known for creating the comic Killjoy in 2011.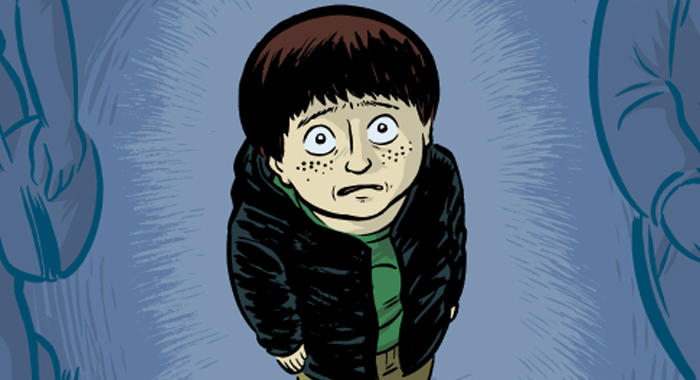 Killjoy by Robert Brown
Presentation/interview
Saturday, 13 October, 10.30am– 11.30am
CCT Chamber
His new book is The Many Not the Few: An Illustrated History of Britain Shaped by the People with the Japan-based writer, Sean Michael Wilson.
The book is an historical comic about labour movements and people's history (largely in Britain) from the Middle Ages and the so-called Peasants' Revolt of 1381 to the present day.
It will be published by Workable Books, a new imprint of New Internationalist, and the General Federation of Trade Unions.
Hosted by Professor Andrew Miles, The University of Manchester.