Sunday, October 14, 2018 - 10:45
The Wolf of Baghdad – A memoir of a lost homeland is where The Surreal McCoy explores her Iraqi-Jewish roots through a graphic memoir with its own musical soundtrack.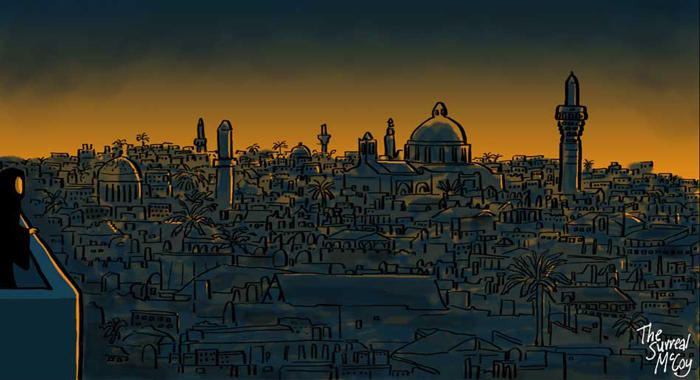 The Wolf of Baghdad artwork by The Surreal McCoy
Presentation
Sunday, 14 October, 10.45am – 11.45am
CCT Chamber
Based on her family's memories and recollections of their life in Baghdad, the wordless memoir will eventually be shown as an animated slideshow accompanied by a live band (including The Surreal McCoy herself) playing music of Iraqi and Judeo-Arabic origin.
Here she gives us a preview of this incredible and ambitious new work.
Hosted by Alex Fitch of Resonance FM.