Saturday, October 13, 2018 - 16:00
Celebrate the launch of a new and ambitious anthology co-commissioned by LICAF, Amiens Comics Festival, 14-18 NOW and the Mission du Centenaire de la Première Guerre Mondiale.
Artwork from 'Who is to Blame' by Victoria Lomasko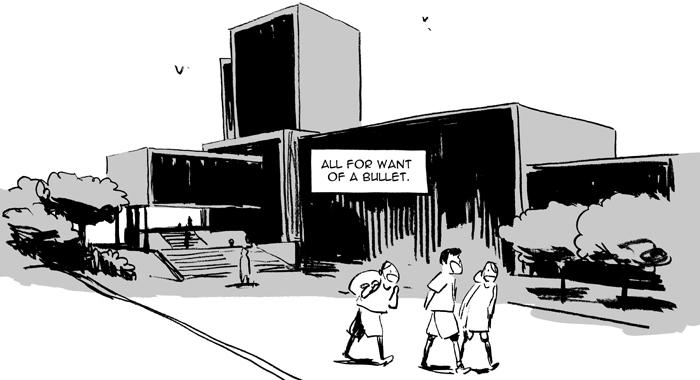 Artwork from 'For Want of a Bullet' by Ken Niimura and Joe Kelly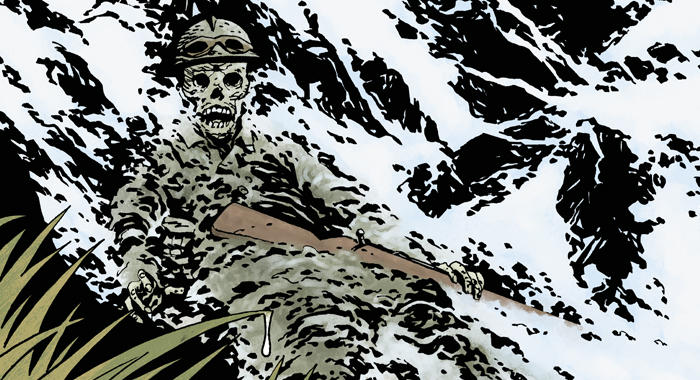 Artwork from 'Without a Trace' by Robbie Morrison & Charlie Adlard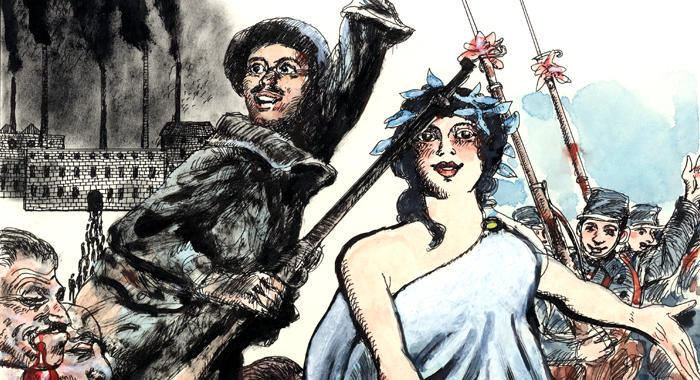 'Traces of War' - artwork by Edmond Baudoin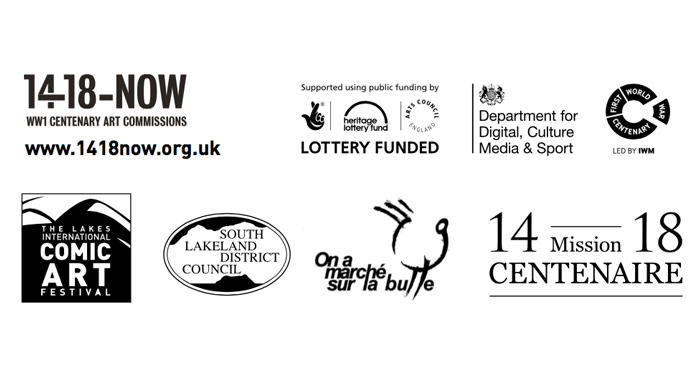 Presentation
Saturday, 13 October, 4.00pm – 5.30pm
Brewery Arts Centre, Main Theatre
The anthology consists of new short comics that explore the continued relevance and resonance of the First World War.
This event will feature more than a dozen writers and artists who have contributed to the anthology including Charlie Adlard, Joe Kelly, Victoria Lomasko, Mikiko, Robbie Morrison, Ken Niimura, Sean Phillips, Ian Rankin, Orijit Sen and Bryan and Mary Talbot.
Hosted by Nataša Lacković (Lancaster University) and Pascal Meriaux (Amiens Comics Festival)