Saturday, October 14, 2017 - 10:45
If you think Peter Rabbit means business then think again!!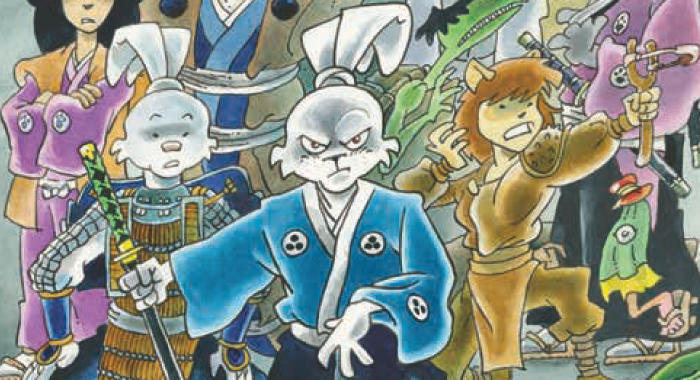 Usagi Yojimbo by Stan Sakai
Interview/Live Draw, all ages
Saturday, 14 October, 10:45am - 11:45am
Screen One, Brewery Arts Centre
Who would have thought back in 1984 that a samurai rabbit would steal the hearts and minds of children and adults alike on such a scale that it has recently seen its 30th volume published, is available in 14 languages and even appeared as a guest of 'The Teenage Mutant Ninja Turtles' on TV.
Offering a unique fusion of manga and American comics 'Usagi Yojimbo' is a phenomenon and phenomenal. Come and pay homage to this incredible rabbit and its remarkable adventures or discover it for the very first time – you'll never look back!
Oh and there'll be a brief nod to its creator, Stan Sakai, who will be live drawing whilst in conversation with Chris Butcher, Director of the Toronto Comic Art Festival.
There will be signings immediately after the event.