Saturday, 30 September, 2023 - 16:30
We are facing a climate and a biodiversity crisis that has been described as humanity's biggest ever challenge. So what role can comics play in helping us out of this mess?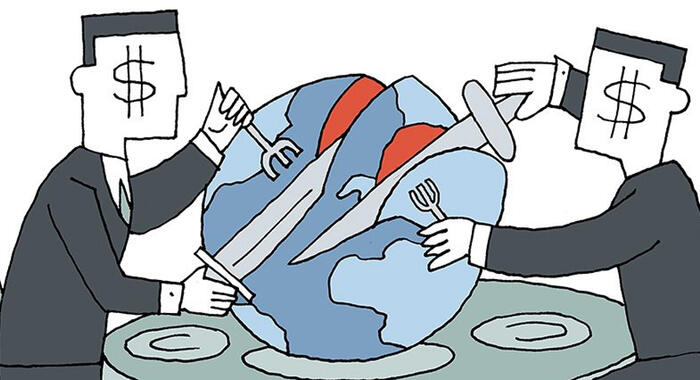 Artwork by Darryl Cunningham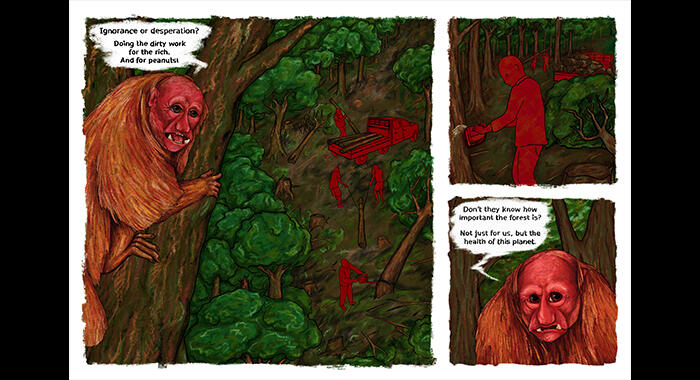 A Monkey's Guide to Deforestation - artwork by Sayra Begum
Artwork by Mai Koraiem
Saturday 30 September
Comic Book Central
4.30-5.30pm
Can comics be a force for change in the world, a place to explore new climate narratives and define a more positive future?
We're bringing together artists, creators and climate specialists to explore these questions and look at some stunning work created through two of our partnership projects - From Ink to Action (with the British Council) and CONSTRAIN (with University of Leeds).
You'll hear from UK artists Darryl Cunningham and Sayra Begum, along with Marc Mouarkech, Arts Director at British Council Lebanon and Syria, Mai Koraiem from Egypt, and climate change expert Dr Debbie Rosen, CONSTRAIN's Science and Policy Manager.
Hosted by Chris Dessent