Friday, October 11, 2019 - 19:00
To celebrate the 40th anniversary of Viz, probably our greatest British institution, Simon Thorp, Graham Dury, Steve McGarry and Luke McGarry are going to attempt to set a world record for drawing all 150 Viz characters in 50 minutes.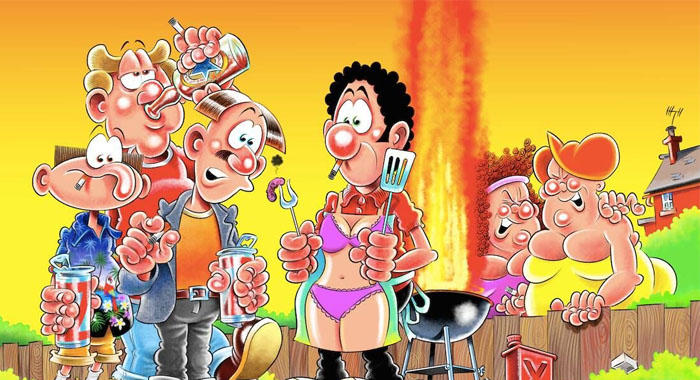 Viz artwork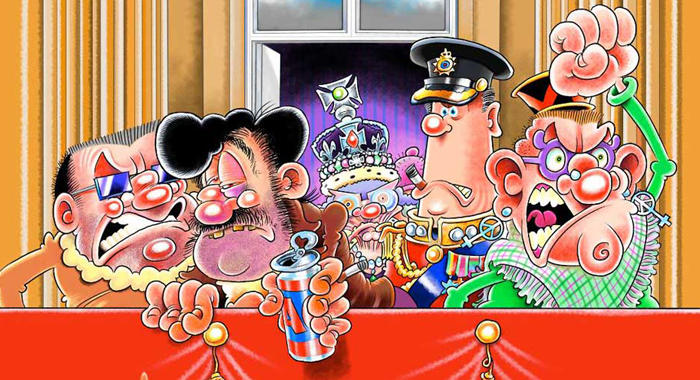 Royal Family - artwork by Viz
Opening Night Live Draw
Friday 11 October, 7.00 - 8.30pm
BAC Theatre
It is unlikely to ever be beaten because no one else will care enough to attempt to break it, but it will be a spectacle, it will be stressful and it will be a memorable moment in the history of LICAF.
At the end of 50 minutes, a bell will ring and it will be over.
We'll then contact Ross and Norris McWhirter (Google them if under the age of 45) for them to verify that we have indeed set the record. And that's it. What could possibly go wrong?
Hosted by Peter Kessler.