Saturday, October 13, 2018 - 18:15
It's time to play Viz Comic Snatchphrase!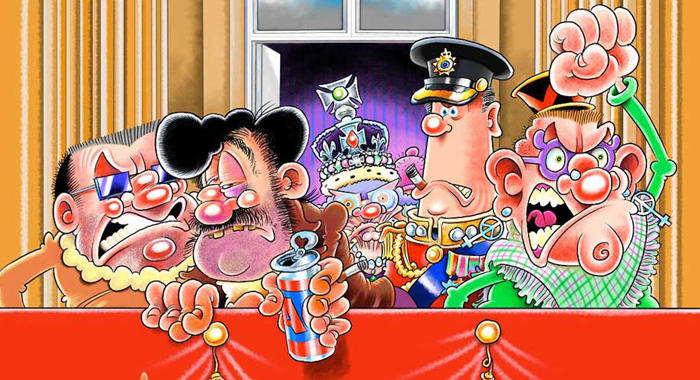 Viz Royal Family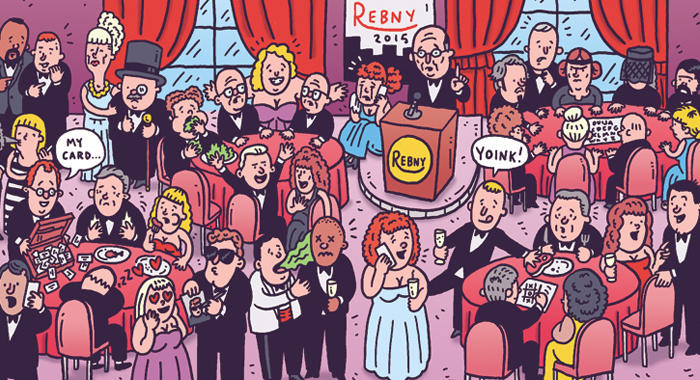 Artwork by Luke McGarry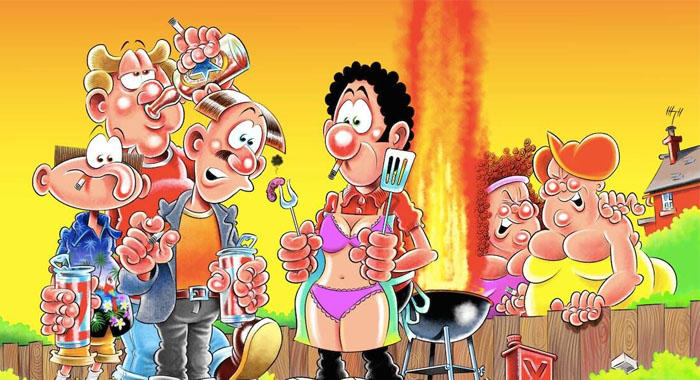 Viz Barbecue
Artwork by Steve McGarry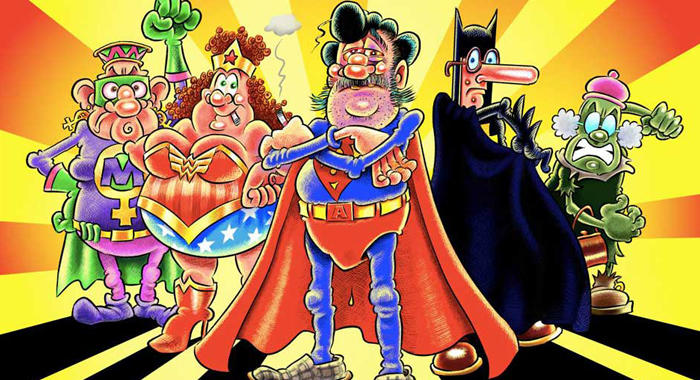 Viz Superheroes
Live Draw
Saturday, 13 October, 6.15pm - 7.15pm
Brewery Arts Centre, Main Theatre
The rules are very simple.
Watch as cartoonists Graham Dury, Simon Thorp, Steve McGarry and Luke McGarry illustrate definitions from the latest edition of Viz Comic's Profanisaurus - War and Piss.
Then flick through your free mini copy of the book to guess which definition is being illustrated.
The first person in the audience to correctly shout out the answer wins a fantastic Viz pen worth 18p.
The event concludes with a Meat Raffle to be drawn by The Simpsons director David Silverman.
Warning: This event contains adult themes, strong language and £50 worth of meat on a tray (contains adult humour).