Saturday, October 13, 2018 - 12:00
Join Charlie Adlard at The Factory Tap on Saturday afternoon, 12 - 2pm for a special signing session.
Artwork from The Walking Dead by Charlie Adlard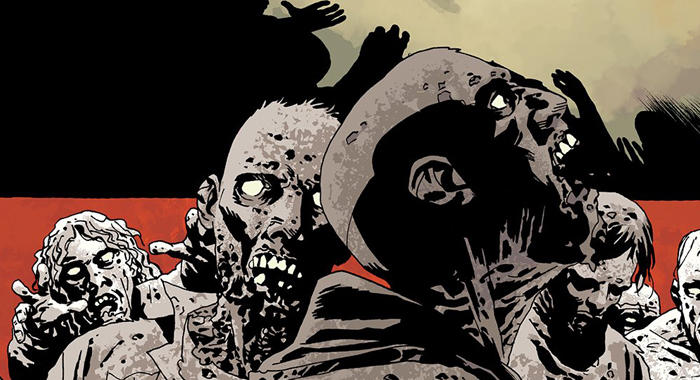 Artwork from The Walking Dead Volume 28 by Charlie Adlard
Special Signing Session
Saturday, 13 October, 12pm - 2pm
The Factory Tap, 5 Aynam Road, LA9 7DE
During the festival weekend the Factory Tap welcomes visitors to the Lakes International Comic Art Festival with a special signing event with, The Walking Dead artist, Charlie Adlard and an impressive array of beverages, to quench your comic art thirst.
Come and enjoy a selection of 9 cask and 6 keg ales!
Web: thefactorytap.co.uk