Friday, 15 October, 2021 - 12:00
The Political Cartoons and Comics of Martin Rowson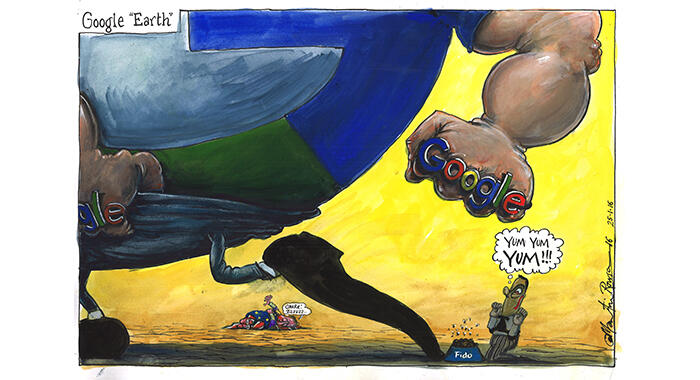 Google Earth by Martin Rowson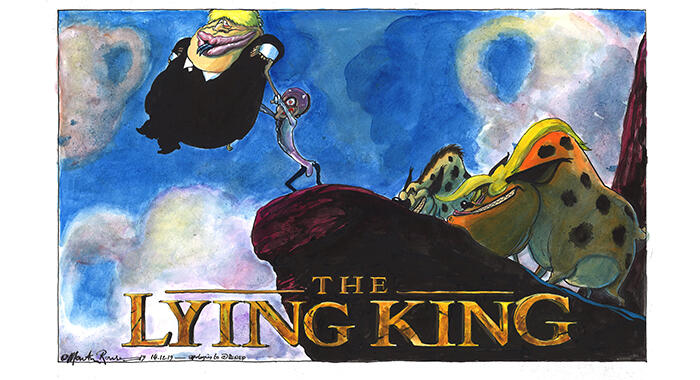 The Lying King by Martin Rowson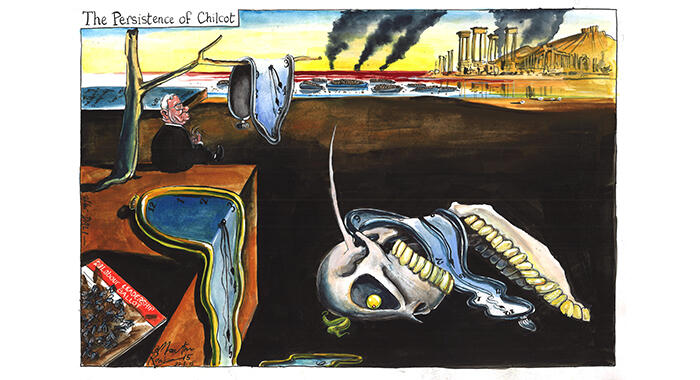 The Persistence of Chilcot by Martin Rowson
Cross Lane Projects
15 October – 5 November
Wednesday – Saturday 12-5pm
(also Sunday 17 October during the Festival)
Free Admission
For nearly 40 years Martin Rowson has been the scourge of the political establishment, focusing his unflinching eye and scurrilous wit on those in power.
His cartoons for the Guardian, Daily Mirror, Independent, New Statesman and many more, draw from an encyclopaedic knowledge of western culture and combine with a breath-taking talent for image making.
His comics, including The Life and Opinions of Tristram Shandy, Gentleman and The Communist Manifesto take apparently challenging texts and make them accessible and enlightening for a whole new generation of readers.
What a Fur Cup will feature some of Rowson's most powerful political cartoons, caricatures and comics and present an entertaining journey through the past forty years of politics and celebrity.
In association with Cross Lane Projects
MARTIN ROWSON: WHAT A FUR CUP
You can also hear Martin Rowson in conversation with Andrew Miles on Sunday 17 October from 11am - 12pm at the Brewery Arts Centre, Kendal 
He'll rant. He'll draw. He'll recite poetry. He'll dress up as Bob Ross. He might even draw some cartoons.