Thursday, October 12, 2017 - 10:30
12 October - 5 November 2017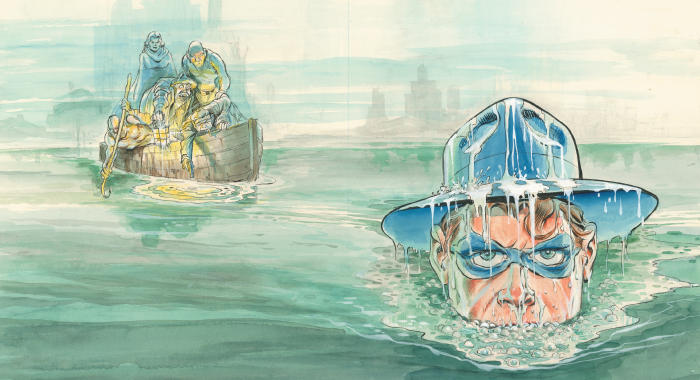 Will Eisner - The Spirit
The Sugar Store Gallery, Brewery Arts Centre
12 October - 5 November 2017, usual opening hours
Free
2017 marks the 100th anniversary of the birth of Will Eisner, a giant in the field of comics.
The exhibition, 'Will Eisner: A Centennial Celebration' features scores of key images from throughout the artist's long career: rare surviving pages from 1930s comic books, World War II posters, several complete Spirit stories and splash pages, and key sequences from his groundbreaking graphic novels from the 1970s through to 2004.
America's most prestigious awards for excellence in comics, presented annually at San Diego Comic Con, are named after him.
All images are giclées, exactingly reproduced from original art provided by the Eisner estate and private collectors.
An oversize full-colour catalogue accompanies the centennial exhibition, which will make only one stop in the United Kingdom........ Kendal!
With special thanks to Denis Kitchen.