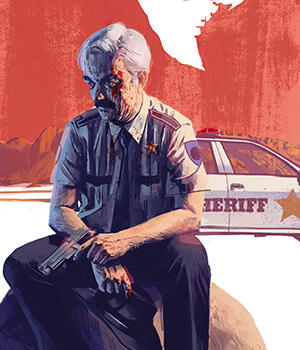 Chris Condon
Chris Condon is the writer of the Image Comics series That Texas Blood with artist Jacob Phillips.
He was born and raised in the small New Jersey transit hub of Metuchen, a stone's throw from the behemoth that is New York City and has devoted himself to the mythical power of storytelling from an early age.
In the second grade, he attempted to launch a cinematic remake of James Cameron's Titanic but things soon fell apart when his seven-year-old brain could not conceptualise how to build working (and life-size) smokestacks.
As stated, Chris is not a native Texan, though he does enjoy a Terry Allen tune and a good chicken fried steak. Depending on who you ask, that's about halfway there.
Chris Condon Online
Twitter: @ChristophCondon
Instagram: @christophcondon
Patreon: @condonphillips