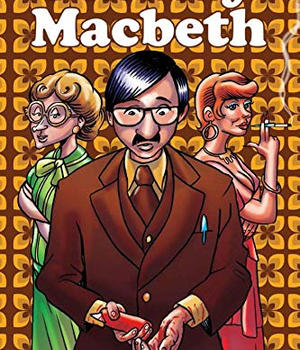 Kev F Sutherland
Comic writer and artist Kev F Sutherland's work has appeared everywhere from The Beano to 2000AD, from Star Trek to Viz, from Doctor Who Adventures to Match (and most points in-between).
​His first two graphic novels, Findlay Macbeth and The Prince Of Denmark Street, were published in 2020.
​Kev F is the brains, and fingers, behind the hit comedy act The Scottish Falsetto Sock Puppet Theatre.
His COMIC ART MASTERCLASSES in schools and colleges, have proved ridiculously popular, and now, thanks to lockdown, are available via Zoom.
Kev F is a respected comics expert, appearing regularly on TV and radio (recently on Sky Arts' Portrait Artist Of The Year and BBC 4's Battle Of The Books), and in his own ITV1 comedy show The Sitcom Trials.
Kev F's Comic Art Masterclasses have been run successfully with pupils and students age 7 to 70.
​Kev F Online
Web: www.kevfcomicartist.com
Twitter: @KevFComicArtist
Facebook