The Lakes International Comic Art Festival is delighted to announce that top American comic creator Alison Bechdel has joined its guest line-up for its annual gathering, taking place 14th - 16th October 2022 in Bowness-on-Windermere.
Alison Bechdel's comic strip Dykes To Watch Out For became a countercultural institution among lesbians and discerning non-lesbians all over the planet. And her more recent, darkly humorous graphic memoirs about her family have forged an unlikely intimacy with an even wider range of readers.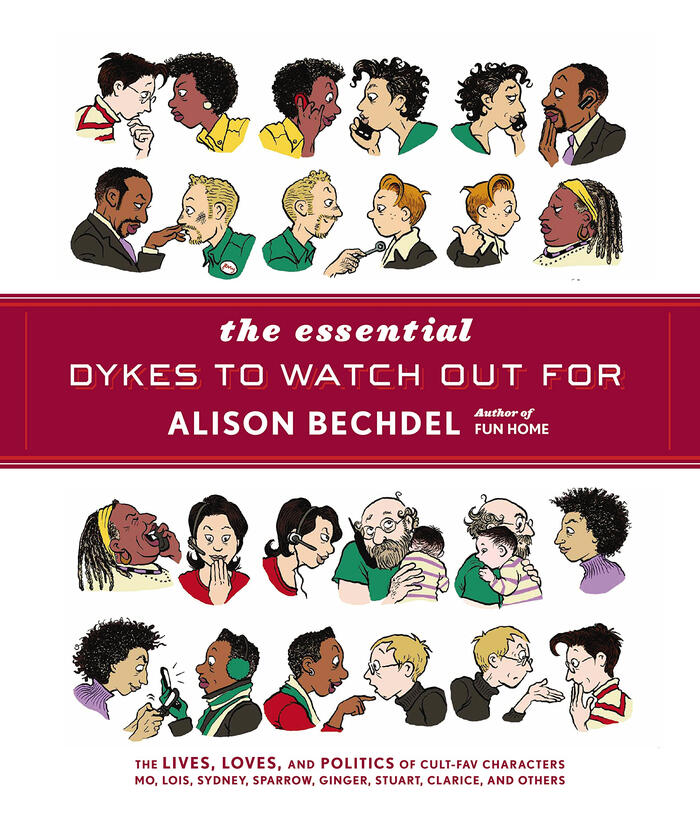 In 2006, she published Fun Home: A Family Tragicomic, named Best Book of 2006. It was adapted into a musical by the playwright Lisa Kron and the composer Jeanine Tesori, opening on Broadway at the Circle in the Square Theater in April 2015, and won five Tony Awards, including "Best Musical."
In her work, Bechdel is preoccupied with the overlap of the political and the personal spheres, the relationship of the self to the world outside. Her 2012 memoir Are You My Mother? A Comic Drama delved into not just her relationship with her own mother, but the theories of the 20th century British psychoanalyst Donald Winnicott.
Her most recent book, The Secret to Superhuman Strength (May 2021), continues her investigation of the relationship between inside and outside, in this case the outside where she skis, bikes, hikes, and wanders in pursuit of fitness and, incidentally, self-transcendence.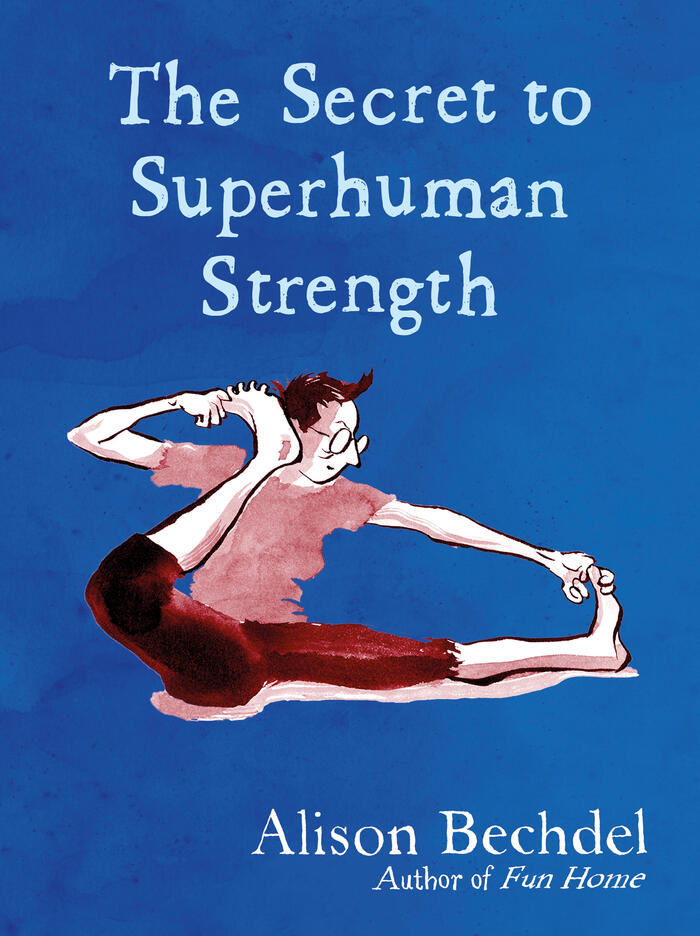 Alison's comics have appeared in The New Yorker, Slate, McSweeney's, The New York Times Book Review, and Granta. She has been awarded Guggenheim and MacArthur Fellowships. She lives up a hill in Vermont.
"We are absolutely thrilled Alison will be joining us in the Festival's new home in Bowness-on-Windermere in October," says Julie Tait, Festival Director. "This is a rare appearance by Alison in the UK, and we hope her many fans will be pleased to get the chance to meet her."
Tickets for the Lakes International Comic Art Festival will go on sale soon. 
Alison joins a guest line up that includes Dave Gibbons, Jaime Hernandez, Bryan Hitch, Mick McMahon, Bex Ollerton, Sean Phillips, Greg Rucka, Posy Simmonds, Fiona Stephenson and more, with more guests to be announced. The new Lakeview Comics Marketplace will also play host to a huge range of comic creators, publishers and others, complementing the guest list.
• The Lakes International Comic Art Festival will run from Friday 14th to Sunday 16th October 2022 – and is online at: www.comicartfestival.com | Lakes International Comic Art Festival Podcast: www.comicartpodcast.uk | Twitter: @comicartfestpod | Facebook: @ComicArtPodcast | Instagram: @ComicArtPodcast
Announced guests for 2022 so far, in alphabetical order, are: Dimitris Anastasiou, Lucie Arnoux, Lina Ghabeih, Dave Gibbons, Jaime Hernandez, Bryan Hitch, Andrew Humphreys, Olivier Kugler, Mick McMahon, Bill Morrison, Bex Ollerton, Sean Phillips, Mike Perkins, Tim Pilcher, Greg Rucka, Posy Simmonds, Fiona Stephenson, Jorg Tittel, Twin Cartoons, and Andi Watson
• Want to receive news about the Lakes International Comic Art Festival? Then sign up for their newsletter now
• Check out the LITTLE LICAF Facebook Page here and the dedicated LITTLE LICAF Instagram here