The entire Lakes International Comic Art Festival organising team would like to issue a big thank you to Ian Loxam, Nikki Bates, Pete Taylor and Mike Williams, the Comic Art Festival Podcast Team, who have announced the end of its run after racking up an incredibly impressive 100 episodes.
Ian Loxam announced the end of the Podcast last week, five years since it was launched.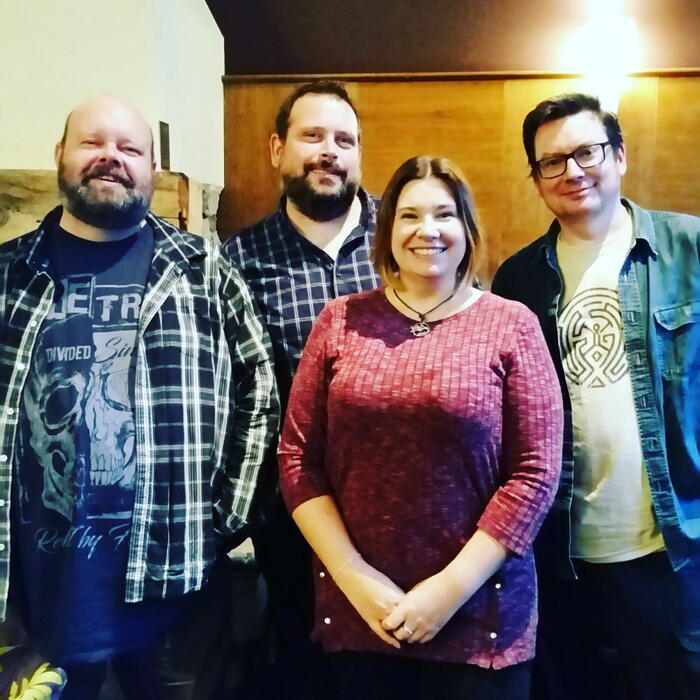 "After creating over 200 hours of content and many, many talented creators spoken to, now's the time we feel to move on," he announced on behalf of the team last week. "Our time creating this podcast and working with the Lakes International Comic Art Festival has been amazing and we have met and chatted to some amazing creators. Names we'd never of imagined have been on our little show and the talent has always inspired us in our own ways. 
"Without the podcast. Nikki wouldn't of created her four books and, as of recent times of produced her first audio book. I have learnt so much in regards to sound editing and interviewing - even if I do continuous to say the wrong things.
"We have all met so many amazing people too through the show. Meeting creators at events has been awesome and we have so many more people we class as friends now. We have also formed close relationships with other podcasts such as The Awesome Comics Podcast and That Comic Smell… which you should ensure you listen too. 
"Obviously, big thanks go to the festival for allowing us to be part of the event. Julie Tait and her team do a great job of creating a fun and factual comic event like no other in the UK. John Freeman from downthetubes also gets a huge shout out for constantly promoting the podcast along with so much comic coverage in the UK.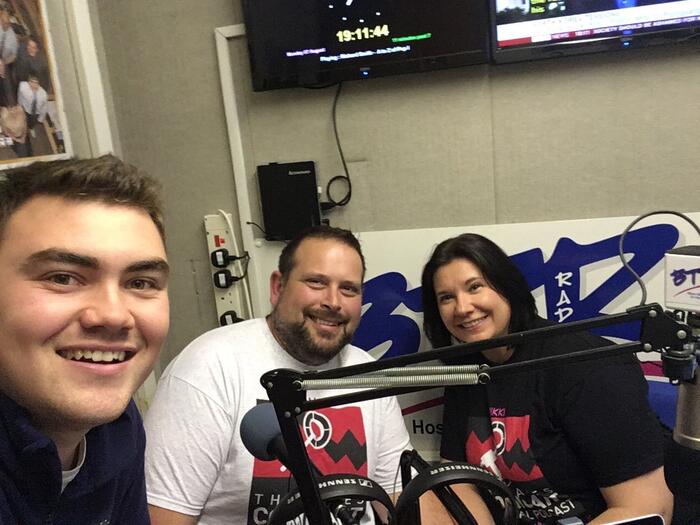 "Obviously, the podcast wouldn't of been the show it was without Mike Williams and Pete Taylor. Mike jumped in to create content purely due to his love of the festival and comics. He has brought a huge range of informative knowledge to the podcast. Pete jumped in after we interviewed him on episode one and created the stunning logo. It's been a joy to see them create content for the show initially individually but then as a team. Thank you to both.
"I hope, if you listened, you enjoyed our shows. We certainly enjoyed creating them and they will still all be available on our YouTube channel. We hope they can be enjoyed for many years and ensure you pop along to the Lakes Festival. You won't be disappointed. 
"Thank you, Ian and Nicole."
The podcast work will always be considered part of the Festival's first ten years of operation and we have always been impressed with the team's creativity, energy and enthusisam. 
We're currently re-evaluating our approach to Festival promotions in general, looking at ways to continue to expand our reach across various medium, with limited resources, and ways to reach audiences. The Comic Art Festival Podcast has provided an impressive benchmark. We wish the team all the bery best in their future endeavoours, on air, in print - or wherever else they go.
• Check out every episode of the Comic Art Festival Podcast on YouTube