The launch of our Breakthrough Initiative anthology Our Time unfortunately very much fell between the cracks in 2020 due to COVID. The good news is that many of team are now coming to Kendal during the Festival - and we've organised signing sessions in the free-to-enter Comics Clock Tower.
Three members of the team, Abbigayle Bircham, Danny Christie and Michael Lightfoot will be signing in the Clock Tower (at the Soaring Penguin Press table) from 10.00 - 1.00pm on Saturday and from 12 noon - 3.00pm on Sunday. Tim Pilcher, the editor, will also be there.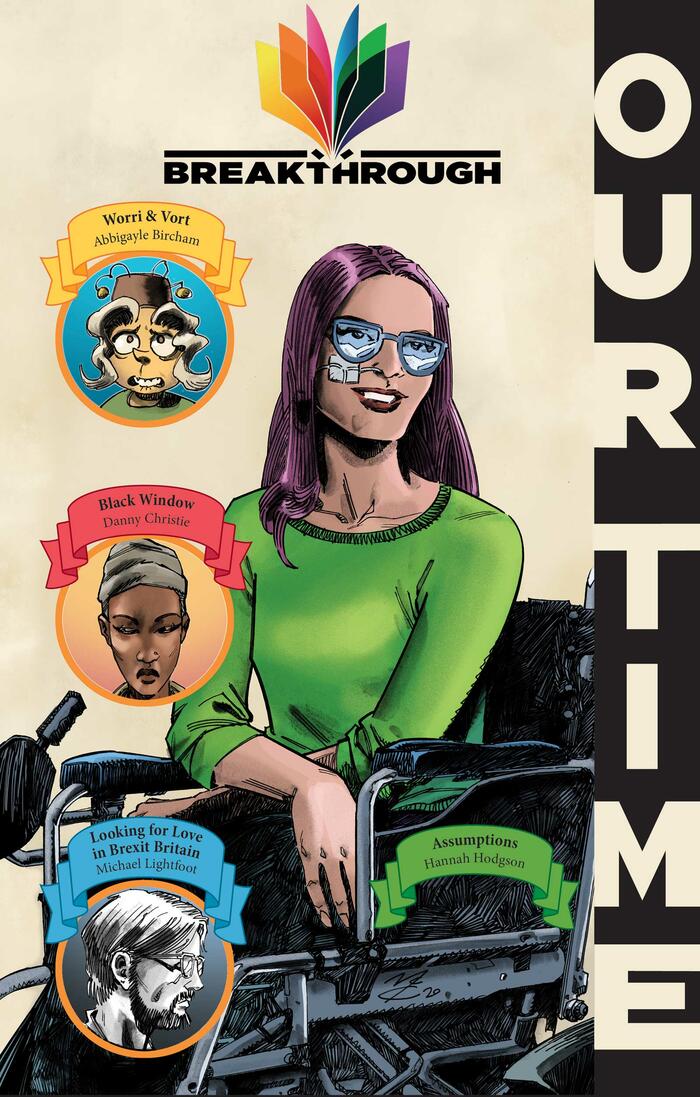 The team will also be speaking at a Saturday evening event (at 6.00pm, at the Cross Lane Projects gallery, which hosting our Martin Rowson exhibition) about the initiative and their experience and their work.
• Buy the book from Soaring Penguin Press at the Festival, or from their web site