It's time to book your place for the upcoming Lakes International Comic Art Festival's "Comics Up Close" event, discussing new perspectives in comics for comics inspired academics, researchers and students; comics creatives and teachers, returns in 2023. Speakers will include Dave McKean and Benoît Peeters.
Moved to its own date in the diary, outside the Festival weekend, Comics Up Close 2023 will take place on Tuesday 21st Feb 2023 (UNESCO Mother Language Day) at Manchester Museum, an event brought to you with our partners, Creative Manchester (part of University of Manchester) and Sheffield Hallam University.
Working in partnership with Creative Manchester (University of Manchester) and Sheffield Hallam University, the Lakes International Comic Art Festival (LICAF) invites you for a day packed with discussions about new and exciting perspectives on comics. Bringing together leading academics, world renowned comic creators and comic advocates from across the globe, the day will present new research and thinking on comics.
Previously part of the annual Lakes Festival event (returning again later in 2023), Comics Up Close now finds a new home, moving between universities in the north of England, and finding new allies and audiences in the process.
The event will consider what makes comics special and particular in the world of arts and culture, considered to be the Ninth Art in France. Among those leading the discussion will be comics authority Benoît Peeters, who has written many articles and given many presentations on the role of comics in the arts.
Dave McKean, auteur and comics maker, will reflect how are new technological advances, especially Artificial Intelligence, are offering us new opportunities to define what it is to create, to draw and consume comics, examining the implications of new developments that have stirred plenty of debate among creators in recent months.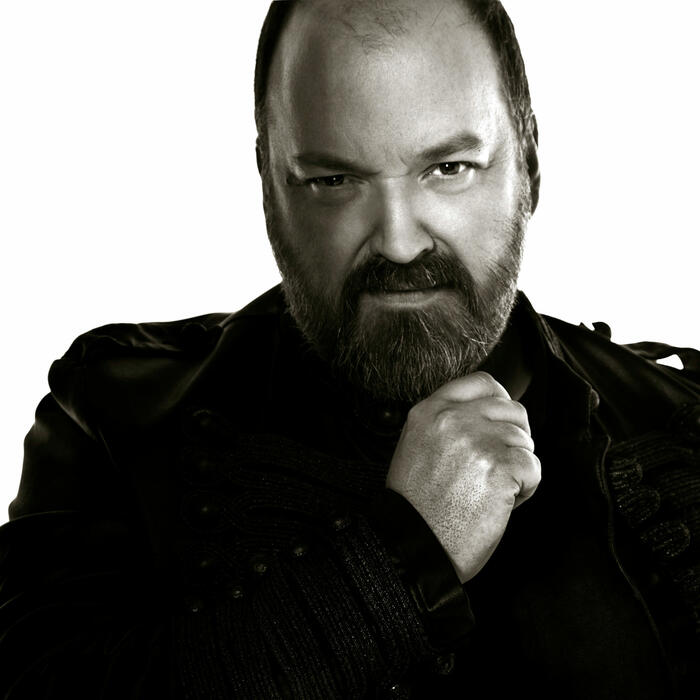 LICAF boldly asserts that 'Comics Can Change the World' but what do we really mean? Where can we find examples which move us closer to evidence rather than rhetoric?
"What makes Comics Up Close special is the coming together of comics creatives, academics and thinkers" says event co-ordinator and Festival co-Director Richard Foster. "The result is an inspiring and exciting mix of new perspectives on comics. This year, hosting the event in the newly refurbished Manchester Museum and with speakers like Dave McKean and Benoît Peeters, it's going to be an amazing day."
Comics Up Close is an event created by Lakes International Comic Art Festival, in partnership with Creative Manchester for the University of Manchester and Sheffield Hallam University. It is supported by Arts Council England, CAE, Creative Europe, Lyon BD, Escola Joso - Barcelona, Comic Art Museum - Brussels.
• COMICS UP CLOSE - New Perspectives in Comics 2023 11.00 – 17.00 (registration from 10.00) Tuesday 21st February 2023, Kanaris Theatre, Manchester Museum, Oxford Road, Manchester. M13 9PL | £25.00 including refreshments and lunch 
• To register please book your place on the University of Manchester Online Store here >> Comics Up Close - New Perspectives in Comics 2023 | 21 February | University of Manchester
Comics Up Close: The Programme
The morning programme will explore Why Comics Work
Keynote speakers are…
Benoît Peeters was the UK's first professor of comics (Lancaster University). He is currently professor at the Collège de France (Paris). He is also a writer, thinker and the creator of The Obscure Cities comic series, with the Belgian artist François Schuiten.
Dave McKean, one of the UK's leading illustrators, photographers, comic book artists and filmmakers, whose work encompasses drawing, painting, sculpture, digital and collage. As well as creating the cover to every single The Sandman comic, he has also worked with writers such as Grant Morrison on the hugely successful Arkham Asylum, and Heston Blumenthal on The Fat Duck Cookbook, written and drawn his own ground-breaking graphic novels, Cages, Black Dog, Raptor, directed films including Mirrormask with a script by Neil Gaiman, Luna and The Gospel of Us, and written and performed a song cycle, Nine Lives, at the Sydney Opera House.
The afternoon programme will explore What Can Comics Do?
Keynote speakers will include:
Professor Andrew Miles, Professor of Sociology and Director of Research in the School of Social Sciences, University of Manchester who will lead a presentation exploring the research objectives and social outcomes of four projects across Europe, using comics to deliver positive social outcomes. The projects were coordinated by Comic Art Europe in France, Catalonia, Belgium and the UK and representatives of each programme will be speaking during this presentation.
The afternoon programme will also include several shorter presentations including…
Dr James Scorer, Senior Lecturer in Latin American Cultural Studies & Associate Director for Research, CIDRAL, University of Manchester will present some of the findings of a research project into racial identities in Latin American comics, focusing on the representation of black and indigenous communities in comics from the early to mid-twentieth century, and on some of the zines/comics created by the researchers in collaboration with the project's comics artists.
Dr Harriet Earle, Senior Lecturer in English and Creative Writing, Sheffield Hallam University will explore the long, convoluted international history of comics from the incisive cartooning of the 18th century to 21st century webcomics, in a presentation entitled "What Comics Can Do…Social Change".
The moderator for Comics Up Close 2023 will be Alex Fitch FHEA, researcher in Sequential Art and Architecture, University of Brighton.
• COMICS UP CLOSE - New Perspectives in Comics 2023 11.00 – 17.00 (registration from 10.00) Tuesday 21st February 2023, Kanaris Theatre, Manchester Museum, Oxford Road, Manchester. M13 9PL | £25.00 including refreshments and lunch 
• To register please book your place on the University of Manchester Online Store here >> Comics Up Close - New Perspectives in Comics 2023 | 21 February | University of Manchester