The worlds of research, science and comics have been brought together to deliver a powerful message about climate change. 
Three leading comic creators – award-winning comic creator Darryl Cunningham, satirical comic creators War and Peas from Germany, and comic creator, academic and illustrator Sayra Begum – have collaborated with the CONSTRAIN project, a consortium of fourteen European partners, tasked with improving near-term climate projections, to develop comics exploring the climate change challenge. 
The comics are designed to reach a wide audience, beyond the scientific community and will be shared online and through social media. 
The comics feature satirical conversations between migrating polar bears and penguins, a trip to a museum of climate futures and a discussion with a climate sceptic about the importance of taking positive action.
The comics will have a presence at two of the UK's leading comic conventions, the Lakes International Comic Art Festival and Thought Bubble. They will also be used during the build-up to the UN Climate Change Conference, COP28 in the United Arab Emirates in November 2023. 
CONSTRAIN has also been collaborating with the Lakes International Comic Art Festival, the annual celebration of the world's best comic creators held each year in Bowness-on-Windermere, and the project is part of the Festival this year.
"We want to make sure our research can reach as many people as possible and this means finding new and creative ways to tell climate change stories," says Dr Debbie Rosen, CONSTRAIN's Science and Policy Manager. 
"The artists' response to our challenge has been incredible and we are delighted to be able to share the results for all to see and read. This project has demonstrated clearly that comics are a powerful way to communicate the biggest challenges our planet and humanity face."
Julie Tait, Director of the Festival, said: "Comics are an incredibly diverse art form with the power to reach new audiences and to connect with people visually, emotionally and with lasting impact. This important project will certainly help wake up new audiences to the climate crisis and I firmly believe comics have the power to change the world. The comic creators have done an amazing job." 
The Constrain Climate Comics are freely available to read and download from constrain-eu.org, Ten Years to Save the World, and comicartfestival.com/constrain-climate-comics
CONSTRAIN is an €8 million, four-year programme of research and engagement, funded by the EU Horizon 2020 programme. Led by the University of Leeds, the CONSTRAIN consortium involves fourteen partners and around fifty researchers from nine countries across Europe.
Darryl Cunningham is the award-winning author of Psychiatric Tales, Science Tales, Supercrash: How to Hijack the Global Economy (a New York Times bestseller), Graphic Science and Billionaires, which won the Best Graphic Nonfiction category in the Broken Frontier Awards 2019. His most recent book, Putin's Russia, was published by Myriad in September 2021. 
War and Peas is a webcomic by Elizabeth Pich and Jonathan Kunz. Since 2011, Pich and Kunz have posted once weekly every Sunday to their website and several social media platforms including Instagram, Facebook, and Twitter. They have over one million Instagram followers.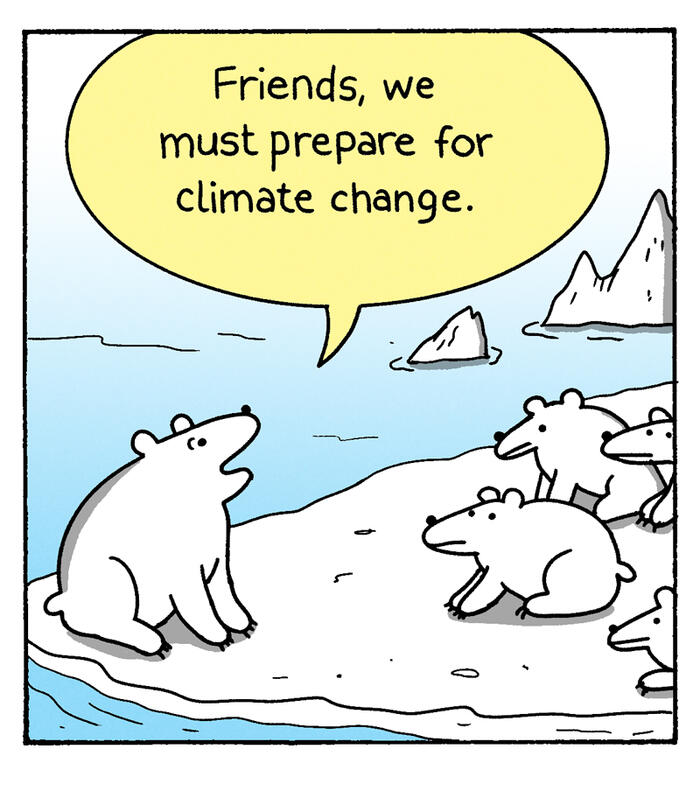 Sayra Begum is an illustrator, writer and educator based in Nottingham. She teaches Illustration at Falmouth University and Comics at De Montfort University. Her debut graphic novel, Mongrel, was published by Knockabout Comics in 2020, supported by Art Council England.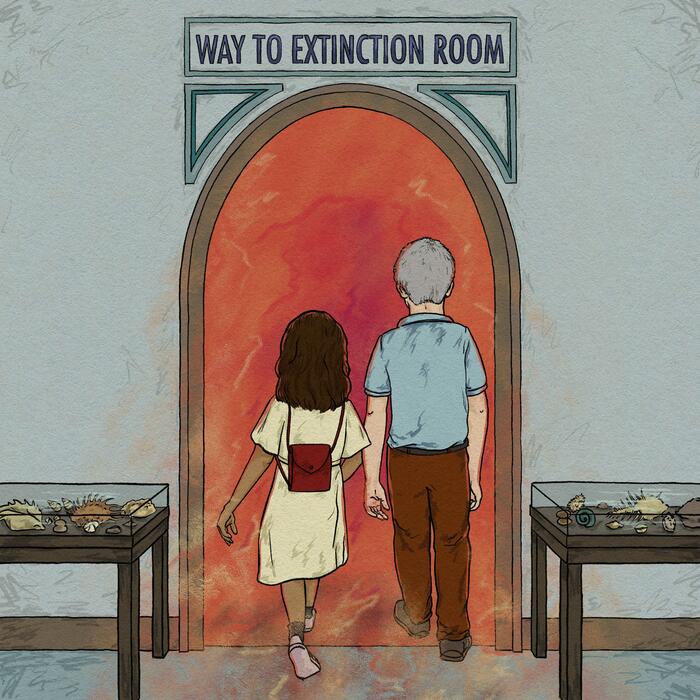 • The Constrain Climate Comics are freely available to read and download from constrain-eu.org, Ten Years to Save the World, and comicartfestival.com/constrain-climate-comics