We're delighted to announce comic artist and writer Dave Gibbons (2000AD, The Originals, Watchmen) as a guest at this year's weekend-long event (Friday 29th September – Sunday 1st October 2023).
Dave is one of the final tranche of Festival guests to be announced, joining an impressive roster of international comics talent and creatives in Bowness-on-Windermere this autumn.  
Also announced are Alice VDM, Sayra Begum, Massimo Fenati, Annabelle Gormand, Lena Merhej, Caroline Soucy, and the VIZ comic team; and comedian and quiz show host, Lucy Porter. Please visit our Guests Page for more information.
Dave Gibbons has drawn and written for most comics publishers on both sides of the Atlantic. His work has encompassed Doctor Who, his character, the Star Beast, co-created with Pat Mills, appearing in the TV show itself as part of the series 60th anniversary celebrations; Superman, Batman, Green Lantern, Captain America, Doctor Strange, The Hulk, Predator, and Aliens.
Watchmen, his collaboration with writer Alan Moore, is the best-selling graphic novel ever published by an American publisher.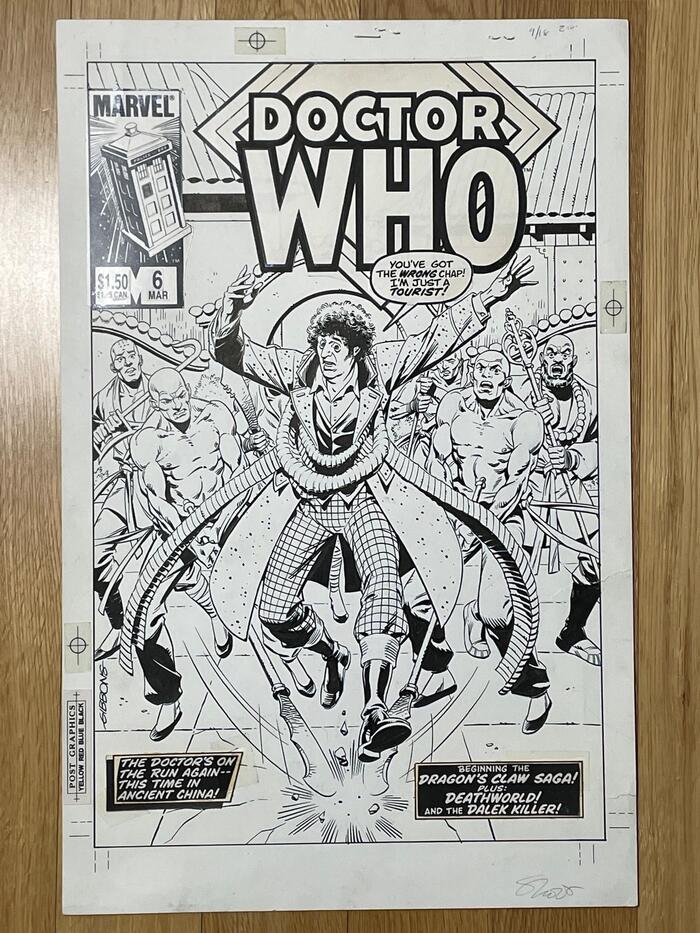 His autobiographical graphic novel, The Originals, won an Eisner Award in 2005. His recent work has included Kingsman: The Secret Service, with Mark Millar, now a major motion picture. He co-created Give Me Liberty and Martha Washington Goes To War with writer Frank Miller.
Dave was appointed the first Comics Laureate of the UK in 2014, with the brief to develop the use of comics in education. The University of Dundee awarded him an Honorary Doctorate in Comic Arts in 2015.
His autobiography, Confabulation: An Anecdotal Autobiography, was published by Dark Horse in 2022. Packed with over 300 iconic, rarely seen, and unpublished art pieces and photographs, presented alphabetically, with informally written anecdotes that can be read from cover-to-cover or simply dipped into, it not only entertains, but peels back the layers of a fascinating career in comics.
"We're delighted Dave is back at the Festival this year," enthuses the event's director Julie Tait. "Dave's been hugely supportive of our event and our many projects, national and international, and always spins a good tale on stage!"
• Follow Dave Gibbons on Twitter @davegibbons90
FESTIVAL DATES: The Lakes International Comic Art Festival returns to Bowness-on-Windermere 29th September to 1st October 2023
• The Lakes International Comic Art Festival is online at: www.comicartfestival.com | Facebook | Instagram | Twitter | YouTube | Little LICAF on Facebook | Little LICAF on Instagram
• Sign up for the Lakes International Comic Art Festival Newsletter