If you're a fan of Inspector Montalbano, created by the late Andrea Camilleri, then you may want to take a look at a terrific comic adaptation of one of his short stories, L'odore del diavolo (The Devil's Smell"), the work of an international panel of talented young comic artists and graphic novelists, including Jon McNaught and Posy Simmonds.
The project – available to read online as a PDF, and also in print for Montalbano fans living in England and Wales – is the work of Italian Cultural Institute London curated by London-based Italian comics artist Massimo Fenati, produced as part of the 20th Italian Language Week in the World earlier this month, celebrating the Italian language in graffiti, illustrations and comics.
The imagination and creativity of the contributing creators breathes new life into the textual genius of the "father" of Inspector Montalbano, while at the same time promoting the global vitality of the Italian language today.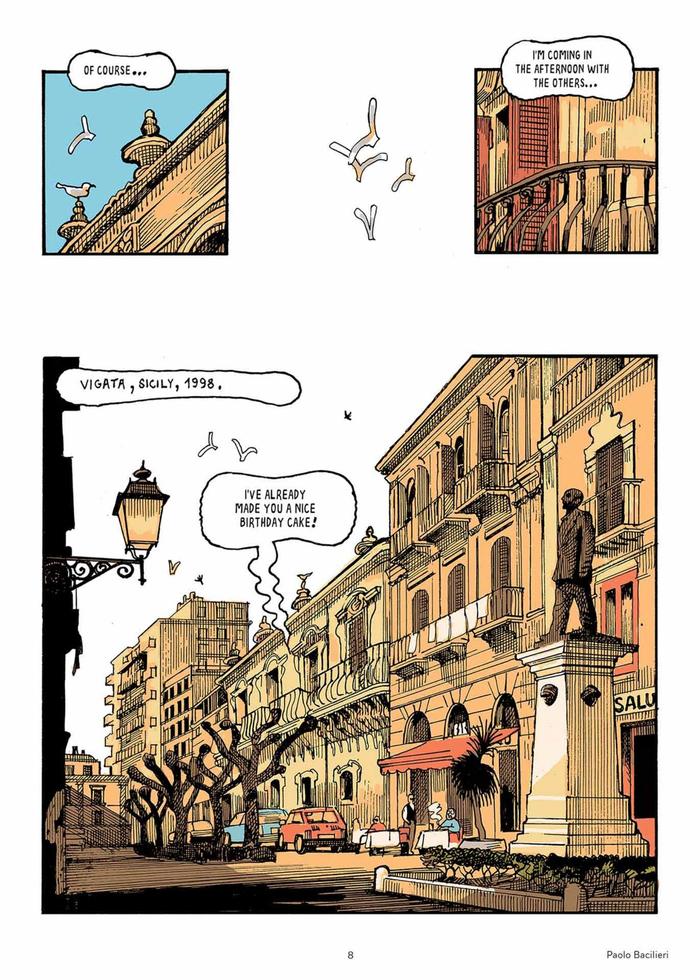 In all, 15 creators came together to illustrate the short story, among them some of the most important new generation Italian artists, together with some very renowned British creators: Sergio Algozzino, Paolo Bacillieri, Alessandro Baronciani, Lorena Canottiere, Thomas Campi, Daniel Cuello, Matthew Dooley (winner of the 2020 Bollinger Everyman Prize for Comic Fiction), Massimo Fenati, Gulio Macaione, Federico Manzone, Jon McNaught (celebrated graphic novelist and regular contributor to The London Review of Books and The New Yorker), Andrea Serio, Posy Simmonds, Alessandro Tota and Lucas Varela (the Argentinian-born columnist of the FT Weekend Magazine).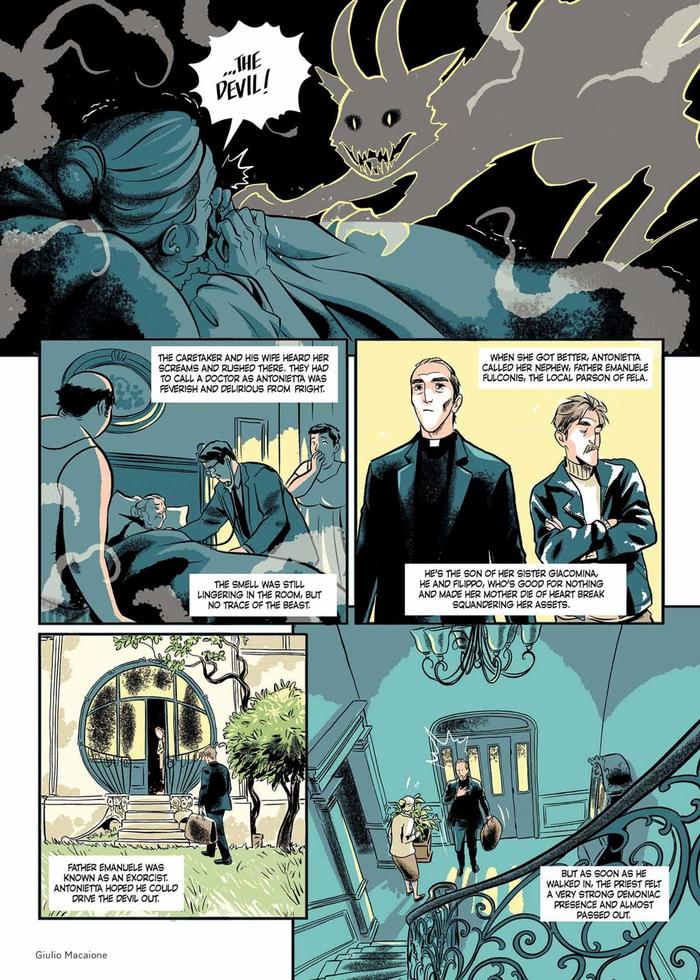 Accompanying the launch of the comic, the London-based Italian Cultural Institute – one of many partners of the Lakes International Comic Art Festival – hosted a webinar dedicated to the ambitious project, with project leader Massimo Fenati and contributor Matthew Dooley, Katia Pizzi, Director, ICI London, and journalist and author Paul Gravett discussed the project, which is online here.
• Check out L'odore del diavolo (The Devil's Smell") here on the web site of the Italian Institute – the link to the PDF is on the right hand side of the page
• You can also write to ICI London to request a free printed copy, which they will send by post to recipients in England and Wales. They are currently looking into ways of making the printed booklet available in areas outside England and Wales, but this is not possible at the moment. Contact: giulia.maione.iic@esteri.it