The festival events programme is now online and tickets for this year's Lakes International Comic Art Festival are now on sale. More guests have been announced, joining an already star-studded line-up for the in-person weekend long celebration of comics in Kendal, Cumbria, running 15th – 17th October 2021.
The full festival events programme can be seen here
Guests just announced, appearing either in person or by livestream, include Roger Beley Alonzo, Director of the Congolese Comic Strip Center and President of the National Comic Strip Union of Congo, French artist Boulet, Italian comic creators Manuele Fior and Leomacs, Megg & Mogg creator Simon Hanselmann, American editorial cartoonist Mike Luckovich, French writer and artist Jul Maroh, the author and illustrator of a dozen graphic novels Vojtěch Mašek, self-described "potty humour specialist" Kate Prior, and Canadian/British cartoonist, comics educator and podcaster Matt Smith, Pulitzer-prize winning American editorial cartoonist Ann Telnaes, the VIZ comic team, and TV producer, director, writer Miles Ross, the man who brought VIZ to the small screen.
Also on the guest list is illustrator, public artist and lecturer Oliver East, who will be launching his new comic, You Can't Draw the Same Tree Twice, a commission by LICAF, The Finnish Institute and Helsinki Comic Festival. Oliver will also be presenting Blocks, a collection of architecture comics made during the nationally mandated daily exercise throughout lockdown, and Ill Architecture, a collection of independent public art.
Also joining the Festival from Beijing will be leading Chinese comic creator Wang Ning, for the worldwide launch of his anthology My Only Child, a co-commission by LICAF and Fanfare UK - the first global publication of a beautiful yet harrowing set of real-life stories exposing the human impact of the world's most extreme programme of population control.
These guests and more join the truly international line-up that also includes Charlie Adlard, Steven Appleby, Maria Björklund, Neill Cameron, Kate Charlesworth, Darryl Cunningham, Marc Jackson, Ziki Nelson, Jacob Phillips, David Roach, Greg Rucka, Lucy Sullivan and Clarice Tudor.
The Festival offers a diverse, international line-up of guests, complementing its international and research projects work as part of the Comic Art Europe project, among others.
The launch event, "Battle of the Toons", will feature well-known comic creators from both sides of the Atlantic, working in partnership with the America's National Cartoonists Society (NCS).
Also part of the programme is the launch of the British Council-commissioned project Ten Years to Save The World, created in partnership with LICAF and Philippines comic festival Komiket, coinciding with COP26, the 26th United Nations Climate Change Conference, taking place in Glasgow this November. The book is a collection of ten comics, representing each of the ten years left to save the world, and focusing on the different issues and different climate actions needed in the decade ahead.
The Comics Clock Tower returns to Kendal with the line-up reflecting the wide range of both mainstream and independent talent working in the comics medium across the UK – and they will also all have an online presence, too, as part of the continuing Virtual Comics Clock Tower launched last year as part of LICAF LIVE.
The Festival is committed to strictly adhere to all safety guidelines that may be in place in October.
• Tickets are on sale now for this physical event from the Festival web site
• The Lakes International Comic Art Festival – back 15th to 17th October 2021 – is online at: www.comicartfestival.com | Lakes International Comic Art Festival Podcast: www.comicartpodcast.uk | Twitter: @comicartfestpod | Facebook: @ComicArtPodcast | Instagram: @ComicArtPodcast | Virtual Comics Clock Tower: licafclocktower.com
• Want to receive news about the Lakes International Comic Art Festival? Then sign up for their newsletter now
• Check out their LITTLE LICAF Facebook Page here and the dedicated LITTLE LICAF Instagram here
Festival Programme Highlights
The full festival events programme can be seen here
Battle of the Toons!
Eight comic book characters are floating high over the Lake District in a hot air balloon. All is tranquil until… LICAF, we have a problem. The balloon is sinking. Excess weight! Someone's been bingeing on the Hob Nobs during lockdown. We need to jettison some of the passengers... Who stays? Who goes? You decide.
The opening gala event is a classic balloon debate featuring eight guests, each taking on the role of their own chosen comic character. At the end of the night, only one will survive, and that depends on how well they make their case to you, our audience.
In an intercontinental twist, some of contestants will be joining LICAF live from NCSFest (the National Cartoonists' Society Festival) in America. And the whole thing will be lampooned live by our master guest cartoonists Steve McGarry, Luke McGarry, Boulet and Clarice Tudor.
The opening night will also feature the awarding of this year's Sergio Award for Excellence in Comic Art and the launch of several exciting new titles from LICAF's publishing arm.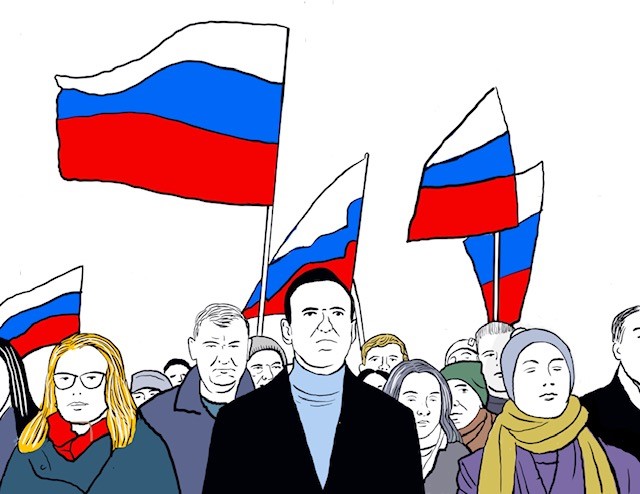 Comics Can Change The World: Repressive Regimes
Comics really can change the world and this autumn two major new works are being published – and their creators are both at LICAF.
Darryl Cunningham (author of Supercrash and Billionaires) will be talking about his latest book Putin's Russia: The Rise of a Dictator, a book revealing how the West and its leaders have been culpable in aiding Putin's rise.
Alongside Darryl, Wang Ning will join the Festival from Beijing for the worldwide launch of his anthology, My Only Child. This book is a co-commission by LICAF and Fanfare UK, the first global publication of this beautiful yet harrowing set of real-life stories exposing the human impact of the world's most extreme programme of population control.
Comics Can Change The World: Ten Years to Save the World
10 years. 10 comic art creations. One world.
COP26 is the 26th United Nations Climate Change Conference, taking place in Glasgow this November. To coincide with this, the British Council has commissioned LICAF and Komiket to produce Ten Years to Save the World. It's a collection of ten comics, representing each of the ten years left to save the world, and focusing on the different issues and different climate actions needed in the decade ahead.
In a special launch session, we'll meet all of the artists: the five UK-based creators - Jack Teagle, Darren Cullen, Zoom Rockman, Clarice Tudor and Sayra Begum - in Kendal, and the Philippines-based team via live-stream. The UK team are a diverse and incredibly gifted group consisting of.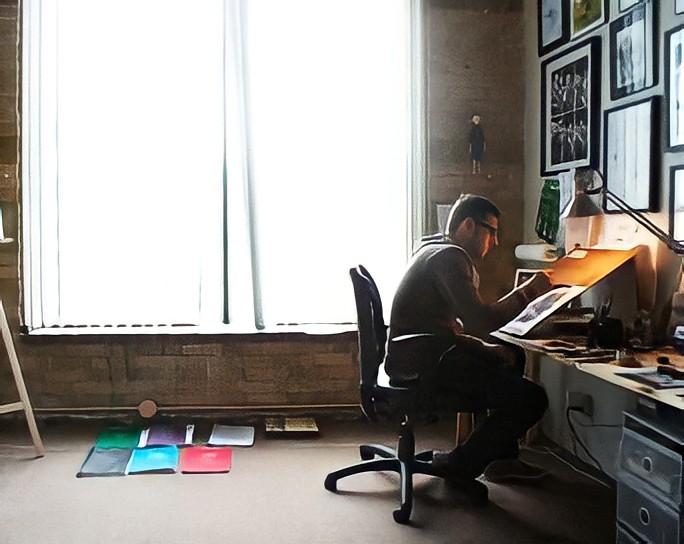 Meet Jeff Lemire
It's comics royalty time. Jeff is one of the most sought-after writers and artists in comics today. As well as helming some of the world's best-known superhero series (Old Man Logan, Moon Knight, Green Arrow) he's also created the galaxy-spanning space opera Descender and the horror-tinged, best-selling take on superheroes, Black Hammer.
He joins us LICAF from his studio in Toronto, where we will get a privileged glimpse at Jeff's private life and how he works. He's also going to take part in a special live edition of Desert Island Comics, where we find out what books (and brands of biscuit) he would take to a desert island.
Comics Can Change the World – the Power of Political Cartoons
Political cartoonists are magicians. They take the biggest stories of the day, somehow strip away everything from them but the naked, awful truth – and then they make you laugh at it.
This session is a simulcast with NCSFest in America. Enjoy an event featuring a team of some of Britain's greatest living satirical cartoonists in Kendal - Martin Rowson, Nicola Jennings and Lou McEever - as well as two leading exponents joining live from the USA - Mike Lucovich and Pulitzer-prize winning cartoonist Ann Telnaes. Together, they'll be talking about their methods and showing their skills with live drawing based on the day's events.
Greg Rucka featuring Michael Lark
Greg Rucka is the bestselling and multi-award-winning author of dozens of novels, thousands of comics, and at least one motion picture. His career has allowed him to put words in the mouths of almost every major pop-culture character, from Han Solo to Wonder Woman, and his creator-owned books have earned critical and commercial acclaim. He is the co-creator of Lazarusand Lazarus: Risen with Michael Lark; Black Magick with Nicola Scott; and The Old Guard with Leandro Fernandez, all published by Image Comics. This session will discuss his life and love of comics. Better still, his friend and collaborator Michael Lark will make a return visit and we'll have the opportunity to find out more about the nature of their collaboration - plus watch Michael draw from Lazarus live on stage. 
Martin Rowson: What a Fur Cup
Martin is a multi-award-winning cartoonist, illustrator, writer, graphic novelist, broadcaster, ranter and poet. As well as being The Guardian's resident satirical purveyor of political nightmares, he has also been Cartoonist Laureate for London, Chairman of the British Cartoonists' Society, and has served three times as vice-president of the Zoological Society of London. Last year, in our live-streamed festival, he provided one of our highlights with an impromptu show-and-tell of his greatest work. This time, we're giving him free rein to take you into his world. He'll rant. He'll draw. He'll recite poetry. He'll dress up as Bob Ross. He might even draw some cartoons. Not to be missed.
The Art of Creation - Instagram stars with Attitude
Instagram is a hot platform for cartoonists and here we feature four of the very best - Clarice Tudor (UK), Kate Prior (UK), Luke McGarry (USA/UK), Dagsson (Iceland) – representing the edgy, the witty, the cool and the downright rude! These artists create comic art for the platform rather than just posting their comics and the impact of a single image or four-panel comic is massive. Watch them create posts live to Instagram and discuss what makes this platform so irresistible to them.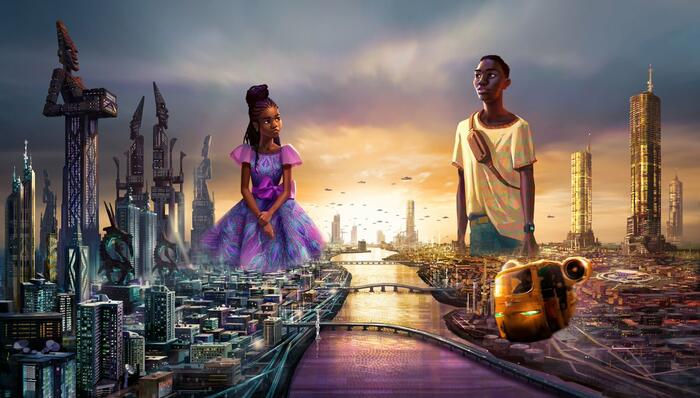 Kugali: African Culture in Comics
Ziki Nelson is the co-founder of Kugali Media, a Nigeria-based entertainment company that gives millions of fans stories inspired by African culture. Kugali use comics, animation, virtual/augmented reality and deeply authentic storytelling to showcase African stories and bring them to the whole world. Their stories respect the history of Africa, embrace its present, and imagine its future.
Most recently, Kugali signed an historic deal with Disney to make their first-ever made-for-TV original animation series. Called Iwájú, it will be set in a futuristic African country. More than that we do not know… yet. Ziki will talk about his own background, his company's story, and what to expect from them in the future.
The Roles We Play – A Myriad Editions showcase 
Five creators, published by Myriad Editions, present their work in relation to themes of Idenitity, Belonging and Identity. Your chance to experience different takes on these critical contemporary ideas explored in comic form by Sabba Khan, Jenny Robins, Hannah Eaton, Florian Grosset and Zara Slattery.
Selfmadehero launches Catalyst
SelfMadeHero launches its anthology Catalyst at this year's LICAF. Over three months of 2021, eight exceptional and emerging comic-book artists have been mentored by four established graphic novel creators, with the aim of reflecting the diversity and wealth of talent in the UK comics scene. Catalyst is the result. Born of SelfMadeHero's Graphic Anthology Programme, this collection presents pieces from mentors Asia Alfasi, Catherine Anyango Grünewald, Sonia Leong and Woodrow Phoenix alongside work from up-and-coming new voices. Charlotte Bailey, Jason Chuang, Osob Dahir, Dominique Duong, Shuning Ji, Pris Lemons, Calico N.M. and Tyrell Osborne. Edited by Ayoola Solarin, this provocative, intriguing and revelatory anthology invites readers to consider the situations, people and events that might accelerate change in their own lives and in our society as a whole. This event will focus not only on the content of the anthology but on the programme's methods and outcomes. 
Plus Exhibitions, Live Draws, Workshops and more ... and Thrilling Daredevil Stunts - with VIZ?!
The full festival events programme can be seen here
Festival Guests in 2021
Guests for October 2021 in Kendal, in alphabetical order, include: Charlie Adlard, Roger Beley Alonzo, Steven Appleby, Yomi Ayeni, Sayra Begum, Maria Björklund, Boulet, Neill Cameron, Kate Charlesworth, Chris Condon, Darren Cullen, Darryl Cunningham, Hugleikur Dagsson, Oliver East, Manuele Fior, Simon Hanselmann, Marc Jackson, Nicola Jennings, Olivier Kugler, Michael Lark, Jeff Lemire (now making a virtual appearance due to COVID-shifted work schedules), Leomacs, Mike Luckovich, Jul Maroh, Vojtěch Mašek, Lou McKeever (aka BlueLou), Luke McGarry, Steve McGarry, Ziki Nelson, Wam Ning, Albert Luba Ntolila, Jacob Phillips, Sean Phillips, Kate Prior, David A. Roach, Miles Ross, Martin Rowson, Matt Smith, Rachael Smith, Glen Southern, Lucy Sullivan, Jack Teagle, Ann Telnaes, Clarice Tudor, the VIZ team and Steve Yeowell
• Profiles of all LICAF LIVE guests feature here on the official Festival web site
Comics Clock Tower Exhibitors 2021
Visit the Virtual Comics Clock Tower via the Festival web site for more information on Comics Clock Tower exhbitors
Exhibitors include: 1826 Comic, Art-Bubble, B7 Media, Big Brown Eyes Collective, Bruno Stahl, Cast Iron Books, Catfood Comics, Cathy Brett, The Cartoonists Club of Great Britain, Centrala, Chris Askham, CoCo Comics, Colleen Douglas, Conundrum Press, Cutaway Comics, E Merlin Murray, the Etherington Brothers, Gold Lion Comics, Gustaffo Vargas, Hocus Pocus, Ian Sharman, Joe Latham, Kate Mia White, Kev F Sutherland, Knockabout, Lancaster University, Lewis Campbell, Madzines, Martin Simpson, Matt Simmons, Matt Smith! (Smith vs Smith), Mereida, Metaphrog, Mister Hope, Moonsquid Ink, Myriad Editions, Nona Gallery, Norm Konyu, Olivia Sullivan, Peter Morey, Pitteville Press, Roger Langridge, Ronny Worsey and Brian Gorman, Schnumn, SelfMadeHero, Soaring Penguin Press, Turnaround and Woodland Creatures
• Tickets are on sale now for this physical event from the Festival web site
• The Lakes International Comic Art Festival – back 15th to 17th October 2021 – is online at: www.comicartfestival.com | Lakes International Comic Art Festival Podcast: www.comicartpodcast.uk | Twitter: @comicartfestpod | Facebook: @ComicArtPodcast | Instagram: @ComicArtPodcast | Virtual Comics Clock Tower: licafclocktower.com
• Want to receive news about the Lakes International Comic Art Festival? Then sign up for their newsletter now
• Check out their LITTLE LICAF Facebook Page here and the dedicated LITTLE LICAF Instagram here