Godzilla's Lockdown Diary, a fun comics project by Edward Taylor supported by the Lakes International Comic Art Festival, has sold out its first print run – but a second printing is now in the works.
First published digitally by LICAF on Tapas, the "Diary" emerged from a long series of drawings that Edward created in 2017, which looked at what Godzilla did underground when he wasn't above ground fighting ludicrous monsters. 40 of these drawings were exhibited at the Brewery Art Centre in Kendal, during the Lakes International Comic Art Festival last year.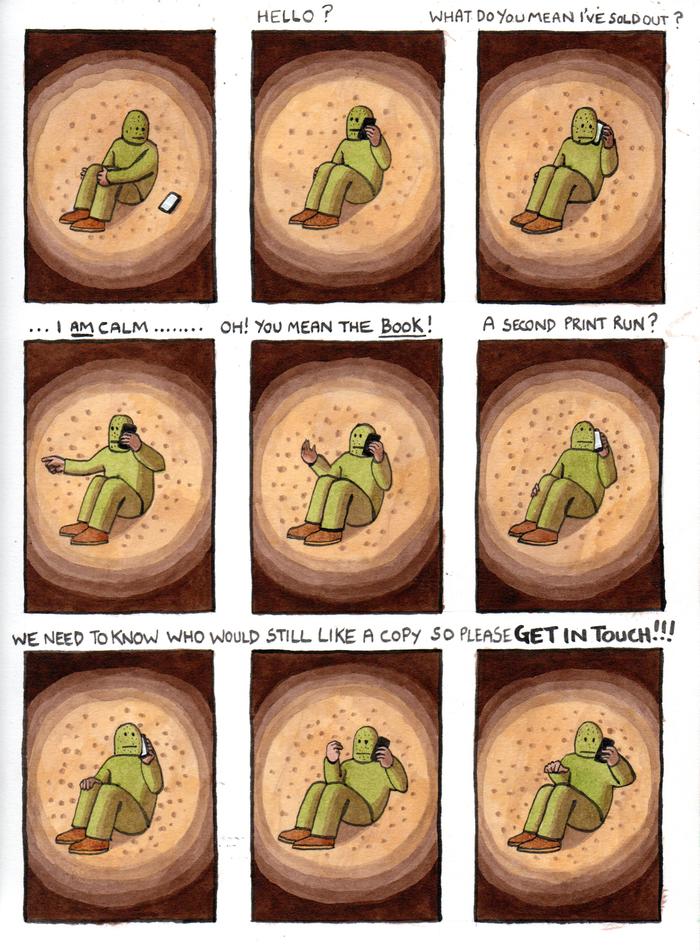 Edward Taylor has spent 38 years touring nationally and internationally with the Whalley Range All Stars, a street theatre company he formed with Sue Auty. Drawing plays an important part in the early stages of every company production.
In the last few years, he's worked on a variety of comic strip stories as a side-line to the theatre shows.
• If you'd like to pre-order a copy, follow this link to Edward's official site. The cost is £10.00 including postage and packing. It will cost a little bit extra to send it outside of the UK – contact the team via the web site for postage costs
• Godzilla's Lockdown Diary by Edward Taylor is also available as a free to read comic on the digital comics platform Tapas for the very first time
• For the latest news about Lakes International Comic Art Festival Live 2020 visit: www.comicartfestival.com | Facebook | Twitter | YouTube | Podcast | Tapas
• Want to receive news about the Lakes International Comic Art Festival? Then sign up for their newsletter now 
Godzilla's Lockdown Diary is © 2020 Edward Taylor