VIP Brands Ltd., a company offering rights representation for comics and graphic novel publishers, and the Lakes International Comic Art Festival have announced the shortlist of titles for the inaugural Sophie Castille Awards for Comics in Translation.
The Awards aim to recognise a much under-appreciated, vital aspect of comics publishing, for the best translation of graphic novels into a variety of languages around the world. There's more information here on our web site.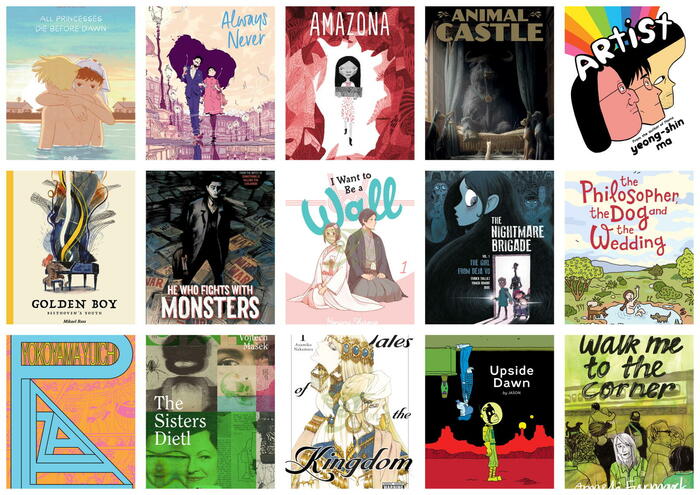 This inaugural award will be for the best translation of a non-English graphic novel into English. and will be presented in partnership with Comica and the Lakes International Comic Art Festival, at their annual event this autumn (Friday 29th September – Sunday 1st October).
These awards have been created in honour of Sophie Castille, international rights director and V. P. of licensing for Mediatoon, cofounder and director of Europe Comics, who died unexpectedly last year. 
"We have been overwhelmed by the response to the first Sophie Castille award for Comics in Translation," say the organisers. "90 amazing works were submitted. 
"Congratulations to everyone who was nominated and to those who made the shortlist!"
The following books have made the shortlist. Three judges will decide the final winner: Karen Green, Curator for Comics and Cartoons, Columbia University's Rare Book & Manuscript Library; comics journalist and regular contributor to Comics Beat, Dean Simons; and former TV producer, Peter Kessler MBE, Chair of The Lakes International Comic Art Festival.
(Former Comics Laureate Charlie Adlard, previously announced as a judge, had to withdraw from the role due to work commitments).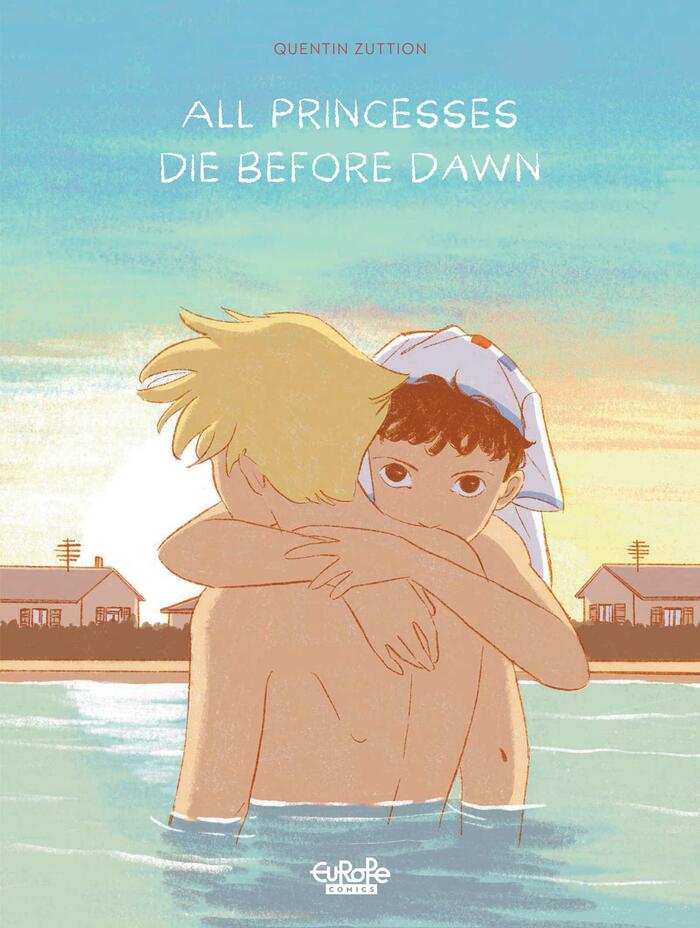 • All Princesses Die before Dawn, original work by Quentin Zuttion, translated by M.B. Valente, published in English by Europe Comics
August 31st, 1997. In the bathroom of his suburban home, eight-year-old Lulu is trying on his mom's lipstick. He dreams of kissing his best friend, a neighbourhood boy. Meanwhile, his teenage sister Cam covers her much-older boyfriend sneaking up to her bedroom by blasting the latest summer hits. In the kitchen, their mother is waiting for their father, who didn't come home last night. On TV, newscasters are announcing the death of Princess Diana. Three love stories, from budding desire to fading passion, play out within one family on a late summer's day — a day that will change all their lives forever.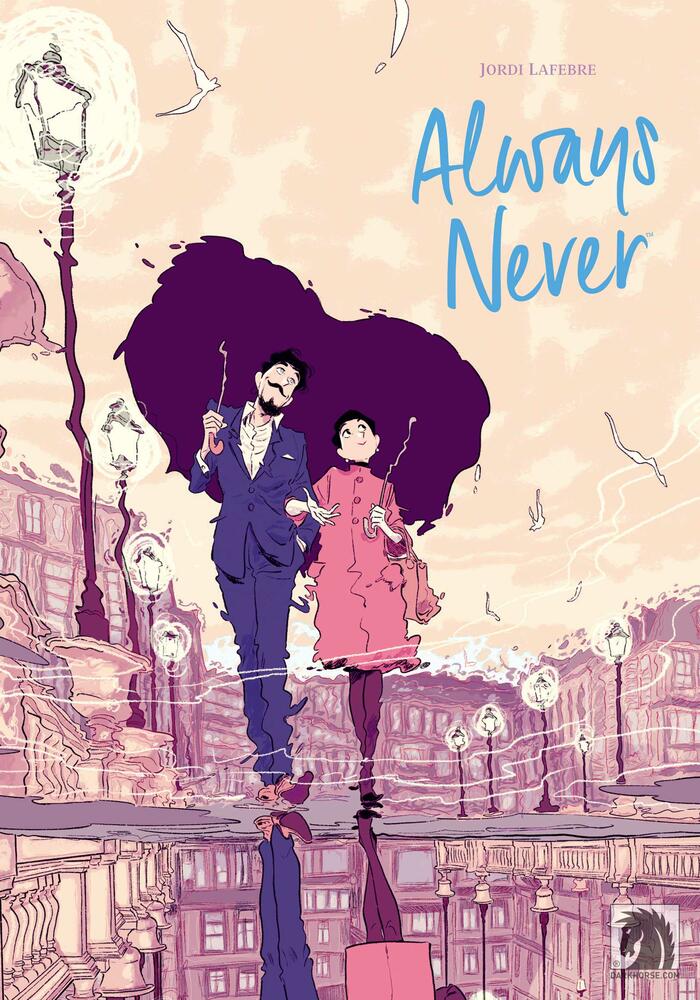 • Always Never, original work by Jordi Lafebre, translated by Montana Kane, published in English by Dark Horse Comics
After forty years of being madly in love, Ana and Zeno are finally retiring and giving their romance a chance to bloom while they both still have time left. A unique but relatable love story told in reverse, with each chapter stepping further back through the decades of touch and go courting, showing both the heartbreaking moments that kept the two lovers apart and the beautiful moments that kept their flame alive.
• Amazona, original work by Canizales, translated by Sofía Huitrón Martínez, published in English by Graphic Universe
This socially conscious thriller from graphic novelist Canizales examines the injustices of his home country in a stark, distinctive style.
Andrea, a young Indigenous Colombian woman, has returned to the land she calls home. Only nineteen years old, she comes to mourn her lost child, carrying a box in her arms. And she comes with another mission. Andrea has hidden a camera upon herself. If she can capture evidence of the illegal mining that displaced her family, it will mark the first step toward reclaiming their land.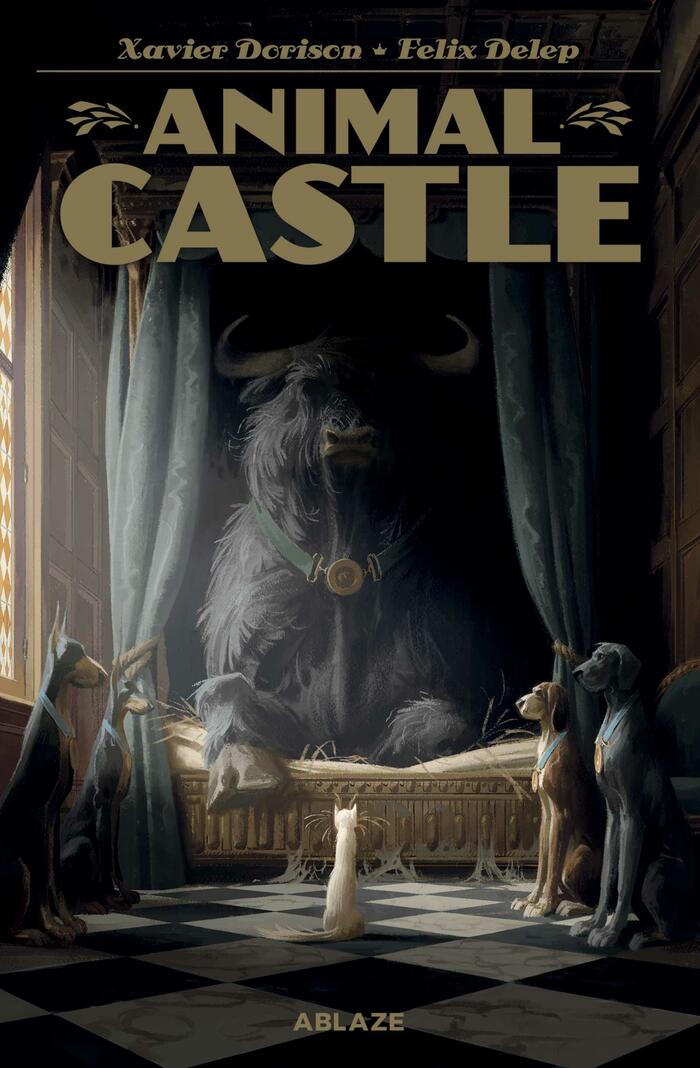 • Animal Castle, original work by Xavier Dorison, translated by Ivanka Hahnenberger, published in English by Ablaze
On the Farm all animals were equal. In the Castle some are more equal than others.
For fans of the bestselling Stray Dogs and the Eisner Award winning Beasts of Burden comes an animal fable at once familiar and surprising! You may think you know the story but set aside your assumptions, this animal uprising is unlike any you have read!
Nestled in the heart of a farm forgotten by men, the Animal Castle is ruled with an iron hoof by President Silvio. The bull and its dog militia savor their power, while the other animals are exhausted by work, until the arrival of the mysterious Azelard, a traveling rat who will teach them the secrets of civil disobedience.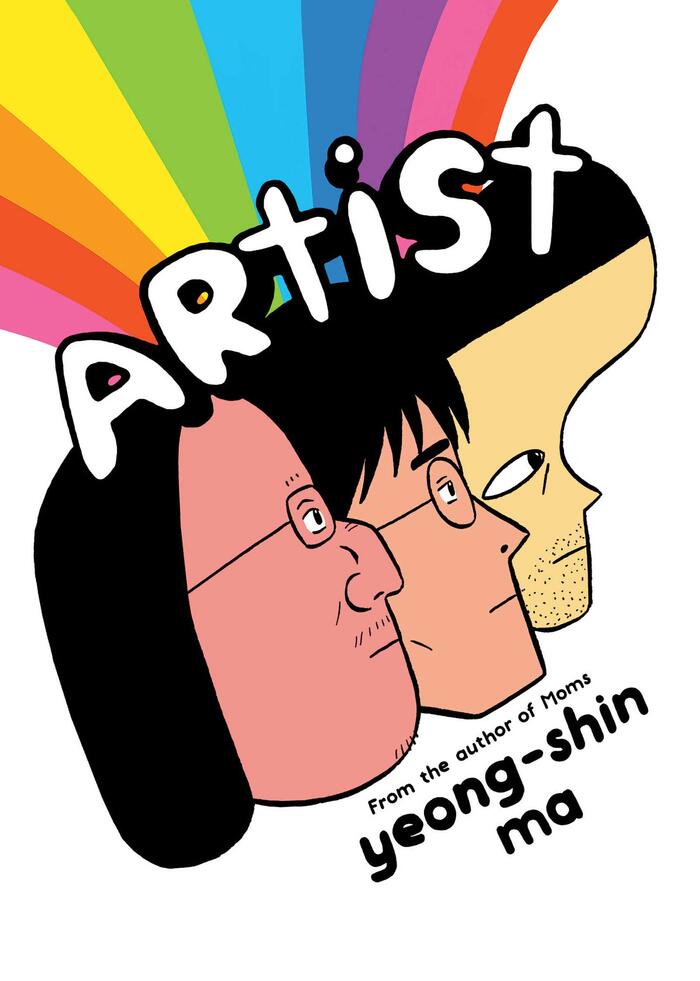 • Artist, original work by Yeong-shin Ma, translated by Janet Hong, published in English by Drawn and Quarterly
A novelist, single, forty-four years old. A painter, divorced, forty-six years old. A musician, single, forty-two years old. 
On the outer limits of relevancy in an arts culture that celebrates youth, these three men make up the artist group Arcade. Caught in circular arguments about what makes real art and concerned about the vapid interests of their younger contemporaries, none of them are reaping the benefits of success. But there's always another chance to make it. When it comes time, out of the three, who will emerge as an acclaimed artist? More important, when one artist's star rises, will he leave the rest behind? Following Yeong-shin Ma's hit manhwa, Moms, this plunge into artistic friendships is as hilarious and infuriating as it is real. 
With absurdist style and off-beat humor, Artist simultaneously caricatures and complicates the figure of the artist. The friendships between the three are impassioned and mercurial, resulting in conflicts about fashion choices, squabbles with foreign children, and changes in one another's artistic fortunes for better and worse. As the story progresses we see the ways that recognition – or lack thereof – moulds each character's outlook, whether they will be changed by the scene or end up changing it to fit their ideals.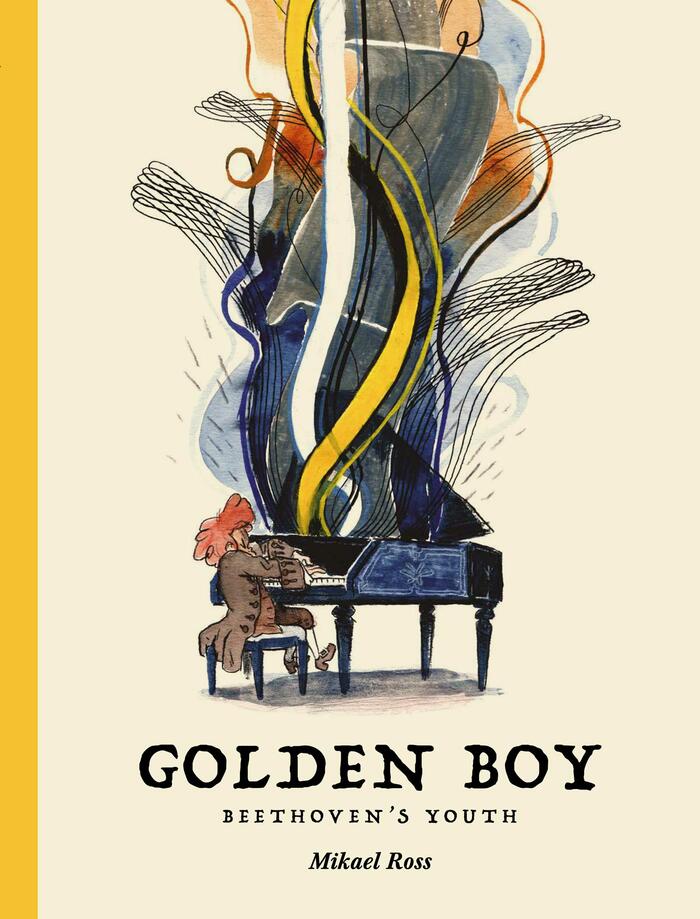 • Golden Boy, original work by Mikael Ross, translated by Nika Knight, published in English by Fantagraphics
Master cartoonist Mikael Ross (The Thud) tells the story of Beethoven's years leading up to Beethoven's first major public appearance in Vienna in 1795. Beginning in 1778, the Beethoven family lives a difficult life in Bonn. The father, Johann, battles with alcoholism and is deep in debt. Only young Ludwig and his talent at the piano offer any hope for the future – if only he would stop composing his own pieces and just play what's expected of him. In 20??, Mikael Ross was asked to do a small comic for the Beethoven Society. Through this opportunity he discovered the diaries of the baker's son that lived downstairs from Beethoven's family, the content of which inspired Golden Boy. As in his previous book, The Thud, Ross skillfully mixes humor with empathy and pure social drama, crafting a coming of age story that transcends its biographical subject matter. His colorful, expressive style and mastery of the language of comics is perfectly suited to the tall task of capturing Beethoven's timeless music visually.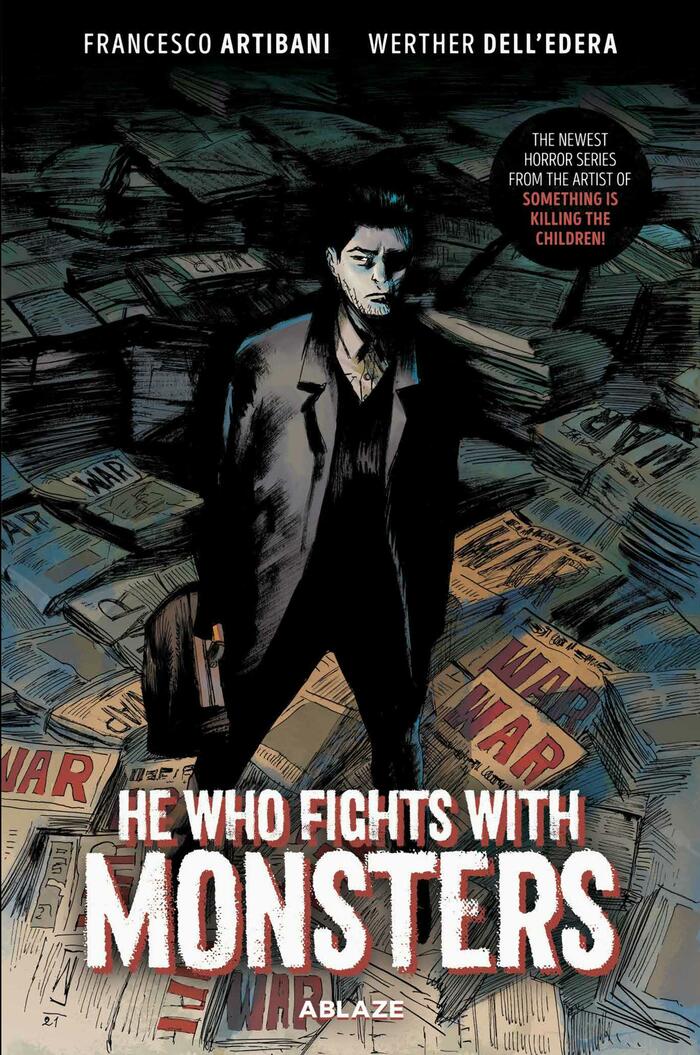 • He Who Fights with Monsters, original work by Francesco Artibani , translated by Micol Beltramini, published in English by Ablaze
On All Hallows' Eve, a community struggles under the boot of the Nazi war machine when supernatural forces come to play a part in the conflict! From the artist of the bestselling Something is Killing the Children comes a tale that will send shivers up your spine... 
It's World War Two and the struggle between good and evil is in full force. In Prague, the great Bohemian city is being oppressed by the Nazi occupation and the population lives in terror, while the resistance forces try to organize themselves in the shadows. It is an almost impossible task. With the ruthless SS tightening their grip on every street and neighborhood with overwhelming might, only one hope feeds the struggle. A crazy hope, which rests on the fragile foundations of an ancient, monstrous legend...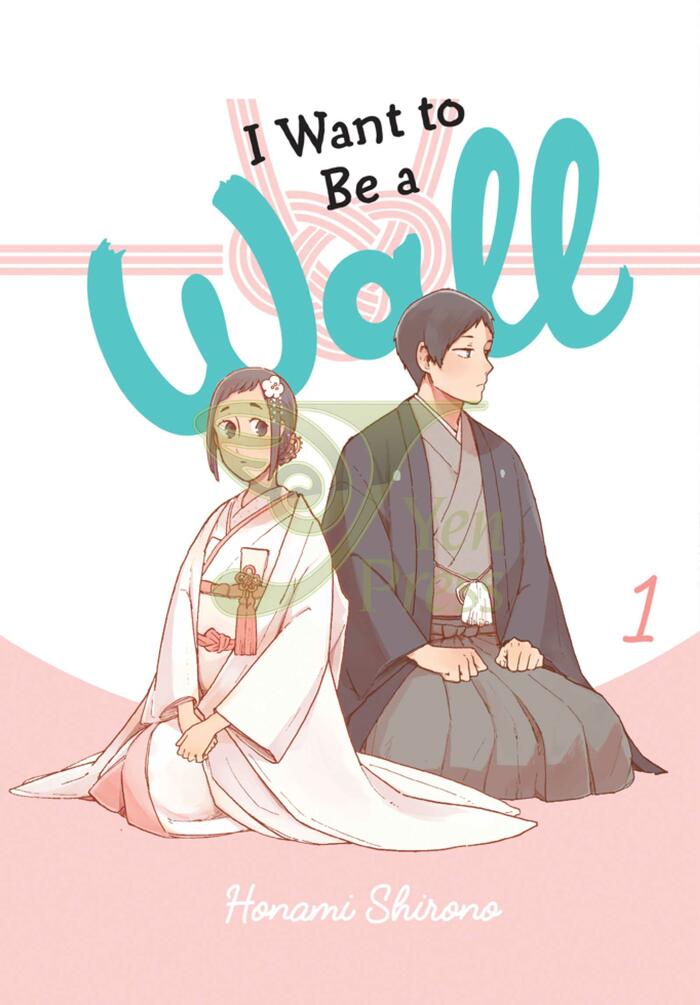 • I Want to Be a Wall, original work by Honami Shirono, translated by Emma Schumacker, published in English by Yen Press
Yuriko, an asexual woman, agrees to take a husband to satisfy her parents-which is how she finds herself tying the knot with Gakurouta, a gay man in love with his childhood friend with his own family circumstances. And so begins the tale of their marriage of convenience.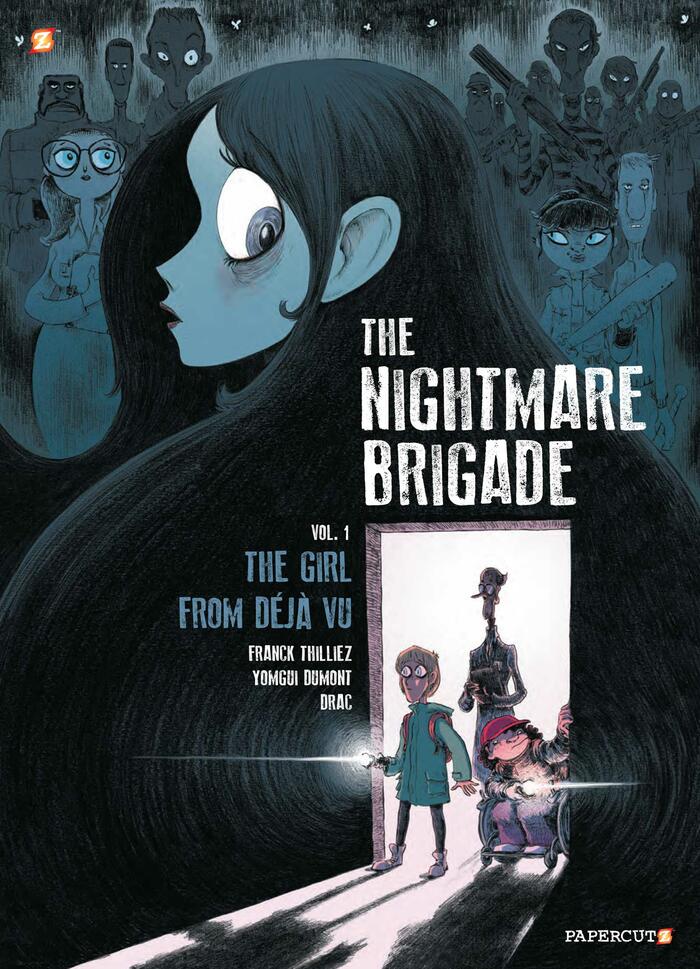 • The Nightmare Brigade, original work by Franck Thillez, translated by Joe Johnson, published in English by NBM/Papercutz
These kids can insert themselves into your dreams and fix whatever gives you nightmares!
The Nightmare Brigade is a dream team led by Professor Angus. With his two young sidekicks, 14 year-olds Esteban and Tristan, they have one goal: help people get rid of their worst nightmares. With unique skills, the team members can literally infiltrate their patient's nightmare to seek its root and destroy the cause. Things are shaken up a bit, however, when they meet the young Sarah. The Brigade has a feeling they have seen her before… Then, an insomniac is invading other's dreams. How does he do it and how can he be stopped? It's a paranormal story you won't want to sleep on!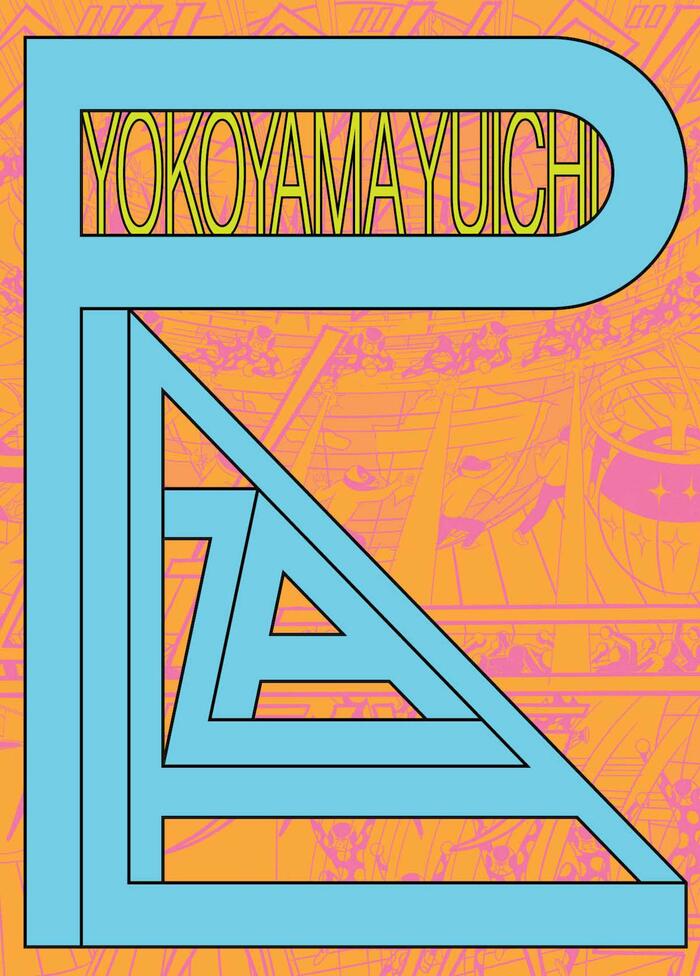 • PLAZA original work by Yokoyama Yuichi, translated by Ryan Holmberg, published in English by Living the Line
Bigger, bolder, and louder than ever before, neo-manga artist Yokoyama Yuichi is back with PLAZA! Inspired by Carnaval in Brazil, PLAZA offers a maniacal extravaganza of marching, dancing, leaping, firing, cheering, smashing, and exploding over the course of 225 eye-and-eardrum-confounding pages. Originally published in Japan in 2019, the oversize English edition of PLAZA brings to full, hyper-animated life the spectacular graphic art of this genre-defying work of avant-garde comics.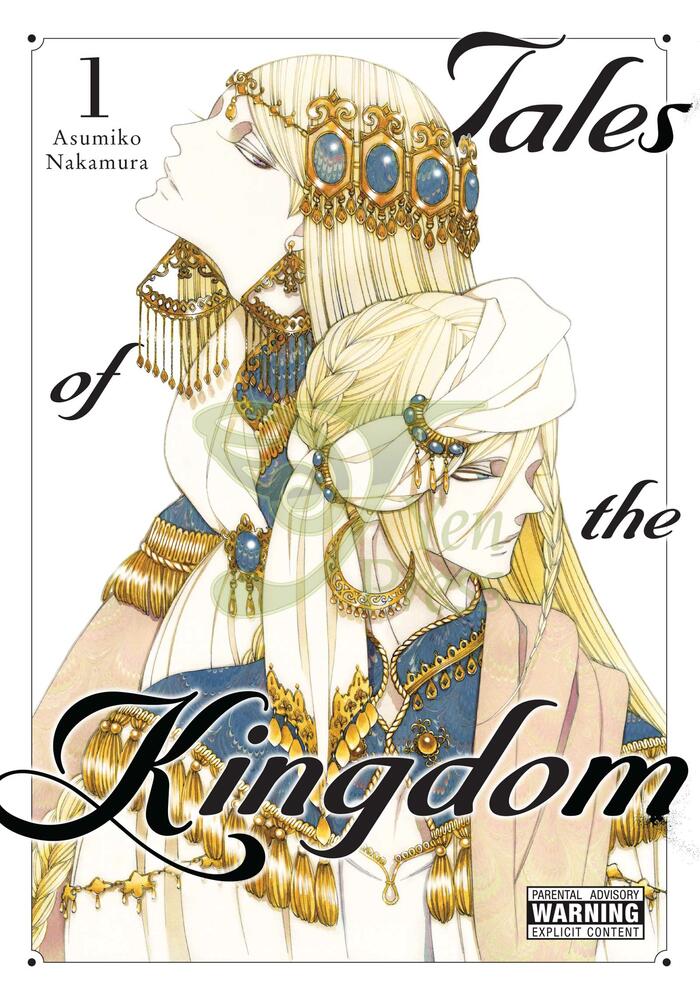 • Tales of the Kingdom, original work by Asumiko Nakamura, translated by Lisa Coffman, published in English by Yen Press
Purple-eyed Adarte, blue-eyed Adolte. One enveloped in light – the graceful son; and one shrouded in darkness – the prisoner. Destined to walk different paths in a
kingdom where a beautiful man is lauded as a hero while his enigmatic assistant toils to support him…
• The Philosopher, The Dog and the Wedding, original work by Barbara Stok, translated by Michele Hutchison, published in English by SelfMadeHero
It is the 4th century B.C.E in Greece. Hipparchia is about to marry the rich son of a family friend when she meets Crates. As the wedding day approaches, Hipparchia becomes increasingly captivated by the views and way of life of this strange philosopher who lives on the streets. 
Gradually she starts to realize that the safe, comfortable, and cushioned life of luxury that has been mapped out for her is actually one of emptiness, and spiritual imprisonment. Crates and Hipparchia came to develop a central strand of the so-called "Cynical" movement in Athenian philosophy – so-named for the dog-like tenacity or canine fury of their rejection of all conventional values. 
One of their fundamental principles was that we can only attain true happiness if we are independent of material possessions and social position. Hipparchia was a strong woman who had the courage to live by her own ideals, despite all the prevailing prejudices of her time. Her story continues to speak to ours.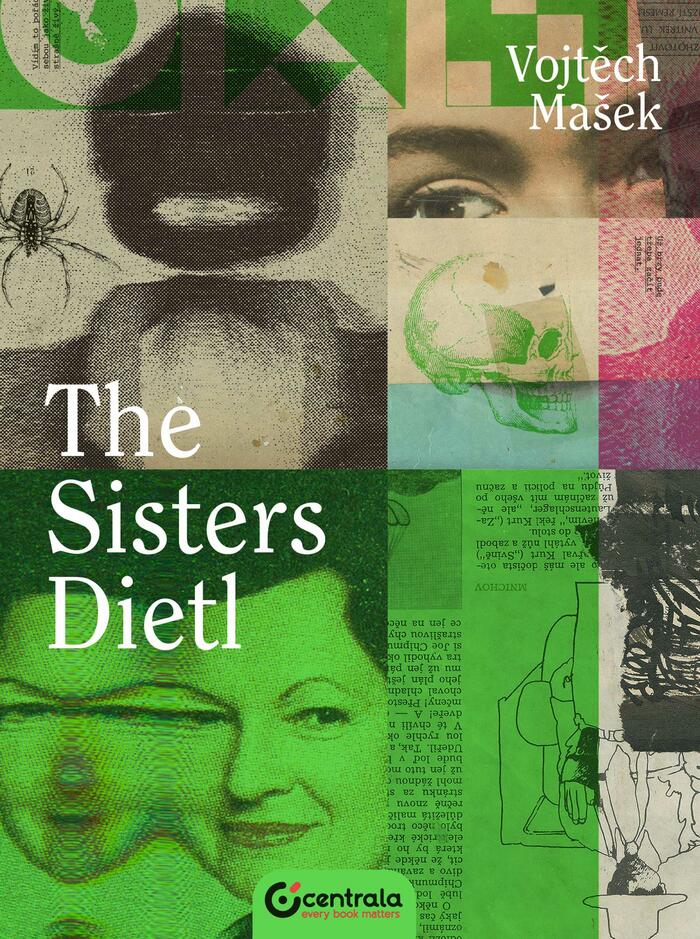 • The Sisters Dietl, original work by Vojtěch Mašek, translated by Julia and Peter Sherwood, published in English by Centrala
A horror detective story about two sisters, whose world is created from the surreal visions of Vojtěch Mašek, one of the most acclaimed Czech comics authors.
When one of the Dietl sisters ends up in hospital after what appears to be a brutal attack, leaving her with a mutilated face and unable to move, Mašek leads the reader on a detective story exploring change of identity, doppelgängers, deformation, hallucination and altered states of mind in contrast with idyllic family life. This comics takes place in a fictional world woven from dreams, hazy and distorted memories of childhood fears, fear of the unknown and the desire for a safe hiding place. Reality constantly disrupted by doubts, changing points of view, the neurotic need to find objective truth. All this is contained in the story about the Dietl sisters – many theories, many possibilities but seemingly with only one solution.
Mašek employs a unique multilayered art style, combining backgrounds created from various texts, newspaper cuttings and patterns with the main plot taking place in the foreground.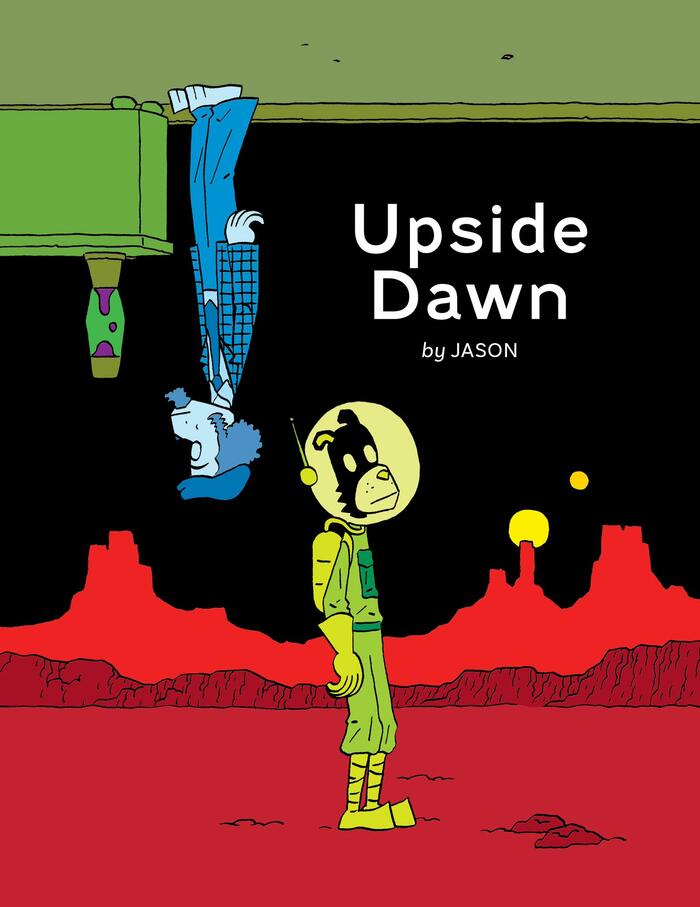 • Upside Dawn, original work by Jason, translated by Jason, published in English by Fantagraphics 
 A dinner date devolves into a Dadaist farce. Death decides his victim's fate over a high-stakes game of chess. Kafka is ensnared in a con-founding bureaucracy of his own imagination. Spock beams down to 1920s Paris to live a double life as an avant-garde painter. Hitchcock-ian thrillers, literary adaptations, and homages to classic EC comics abound. Dinosaurs! David Bowie! Vampires! Elvis! Welcome to the cosmic gumbo of Upside Dawn. 
Norwegian cartoonist Jason is beloved for his signature dry wit, deadpan humor, and elegantly minimalist style. His newest compi-lation of short comics stories leans into the playful and experimental, as he mixes and matches genres, mashes up low and high brow culture, from Star Trek to Georges Perec, and leads readers through dizzying twists and turns – in sum, a beguiling collection for both stalwart Jason fans and the blissfully uninitiated.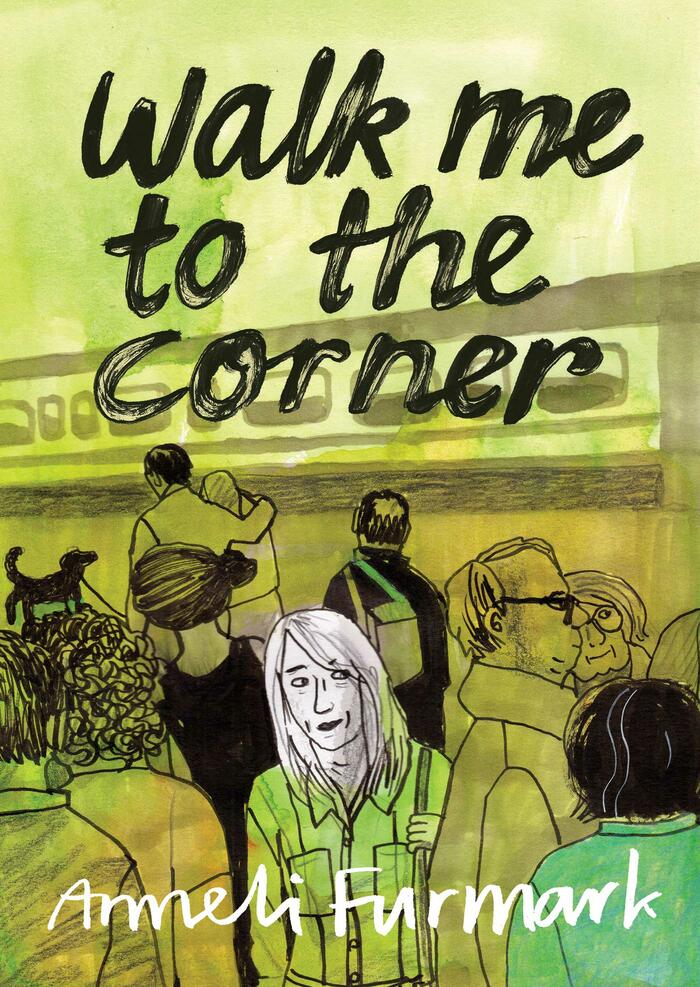 • Walk me to the Corner, original work by Anneli Furmark, translated by Hanna Stromberg, published in English by Drawn and Quarterly
Stability withers where passion blossoms in this cool-toned meditation on mid-life relationships. A loving home and husband; two grown sons; a lakeside cabin with a picnic table where their initials are carved; and the chance encounter with a woman at a party that destabilizes it all. Elise is in her mid-fifties and is satisfied with life. But the moment she sees Dagmar, she's entranced. What begins as eye contact transitions to harmless texting, and quickly swells into the type of lust and yearning Elise did not know her life was lacking. Both happily married, there's trepidation, but they can't resist. The two arrange to meet, changing the course of Elise s stable and consistent life forever. Though Elise's husband attempts to support her exploration, he also begins an affair with a much younger woman a postgraduate student in her thirties. The cliche of it all is too much for Elise to bear. As their marriage unravels, her love for Dagmar grows stronger. But with Dagmar content to stay in her marriage, Elise is stranded, adrift, completely alone for the first time in her adult life, and searching for someone to blame the other woman. In the blur of a breakdown, she s left facing the reality that, after all, she started it. In lush watercolour washes and pencil crayons, Anneli Furmark's Walk Me to the Corner is a gorgeous portrait of desire and heartbreak, and the painful gamble the heart sometimes choses in spite of the mind.
The judges will select the winner later this month, with the prize awarded at this year's LICAF Festival on Saturday 30th September.
• For more information about the Sophie Castille Awards for Comics in Translation, visit this page of the LICAF website or sophie-castille-awards.org
• The Lakes International Comic Art Festival returns to Bowness-on-Windermere 29th September to 1st October 2023 and is online at: www.comicartfestival.com | Facebook | Instagram | Twitter | YouTube| Little LICAF on Facebook | Little LICAF on Instagram
• Want to receive news about the Lakes International Comic Art Festival? Then sign up for their newsletter now