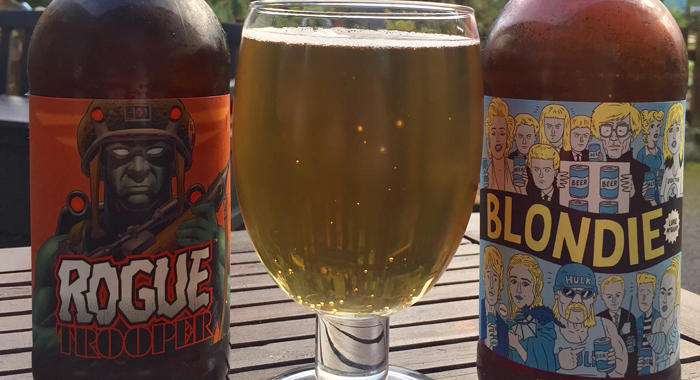 LICAF 2017 beer by local brewery, Bowness Bay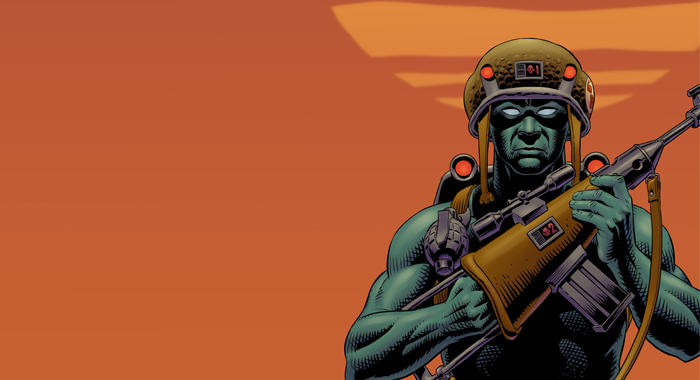 Rogue Trooper artwork by Dave Gibbons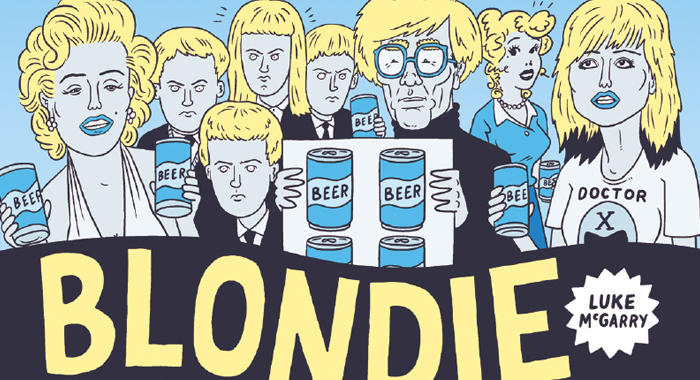 Blondie artwork by Luke McGarry
If you're heading up to Kendal this weekend, make sure you try this year's festival beer. Brewed for the Lakes International Comic Art Festival by local brewery, Bowness Bay, it boasts two specially designed labels – Blondie by Luke McGarry, and Rogue Trooper by Dave Gibbons.
2017 marks the 40-year anniversary of 2000 AD, so what better way to raise a toast than with Rogue Trooper? The label has been designed for the Lakes International Comic Art Festival by Dave Gibbons, who is also known for his work on the Watchmen, Green Lantern, Batman and Doctor Who comics.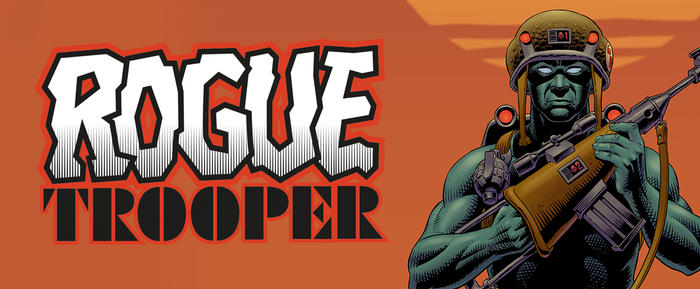 As for Blondie, this label features the work of Luke McGarry – LICAF regular and one half of the bank Pop Noir (catch them on Saturday night in Ruskin's bar). The creator of Sad Chewie, the Los Angeles-based cartoonist and illustrator has also worked alongside Jack Black and Tenacious D. 
Turning to the actual beer, it's a light blonde ale with the addition of dry hops providing a burst of hoppy aroma. Served chilled it's a crisp, easy to drink session ale. All you have to do is choose the label…
A deliciously hoppy blonde ale, best served chilled for a refreshingly cool comic art experience!
Both Rogue Trooper and Blondie will be on sale at Ruskin's Bar and the Factory Tap, where you'll also find a whole range of other Bowness Bay beers.