Every year, in the countdown to the Lakes International Comic Art Festival in October, this year running as the virtual LICAF LIVE, we bring you a series of interviews with both guests and participants in the Comics Clock Tower (This year, also virtual).
Today we're talking to artist and writer Russell Mark Olson, one of the comic creators who has a space on the LICAF Virtual Comics Clock Tower.
An American in Portsmouth, Russell Mark Olson is the award-winning comic creator behind Gateway City and The Black Iris. He is the artist on Cult Empire's Lady Hollywood series, and contributed to numerous anthologies and worked for a number of publishers.
His most recent work can be seen in Mr Doyle's Class Presents: A Study In Scarlet (written by Matt Hardy) which was released this year from The Arthur Conan Doyle Collection. He is a member of The Skrawllordz, a group of creators forged in the fire of LICAF in 2019.
What are you working on, comics-wise, right now, and when will it be published?
Russell Mark Olson: I've just received a shipment of my new book of Film Noir inspired illustrations, Ditch Angels. The book is available in hardback and paperback and while it's a bit of a departure from my comics work, I still think of it sitting squarely in the narrative arts.
As for comics specific publications, my next work will be in SKRAWL, set for release in mid to late October. SKRAWL is a collaborative Comix Magazine from the Skrawllordz (Mark Hughes, Nick Prolix, Martin Simpson, Pete Taylor, Gustaffo Vargas, and myself) and a few special guests.
After that, I've torn up my scripts for the next story arc of Gateway City and have begun to replot them. I'm hoping to find some time during the winter to get back to Lundy, Sam, Martha, and the Old Man.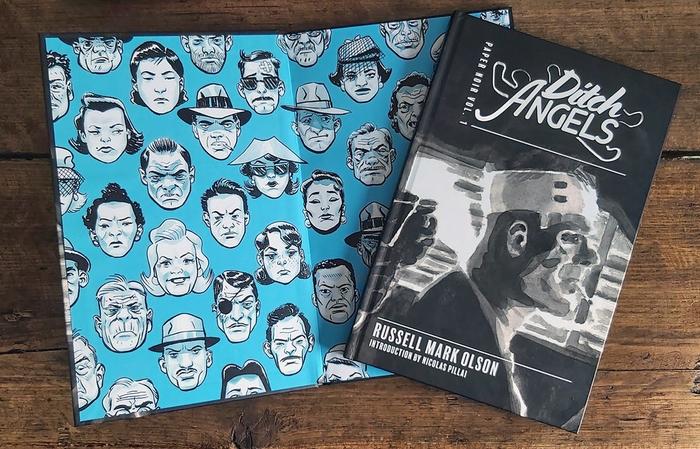 Which comic project you've worked on are you most proud of and where can people see it or buy it?
Russell: While it's hardly new, I'm most proud of the Gateway City TPB. Gateway is a story that is very near and dear to my heart and is a bit like the connective tissue to all of my various narrative/comics interests.
I enjoy pulp, and Gateway was my first stab at adding an entry into the genre. A number of comic shops up and down the country currently carry the book, you can download it from Comixology, read it on Comichaus, or buy a copy from my Big Cartel site.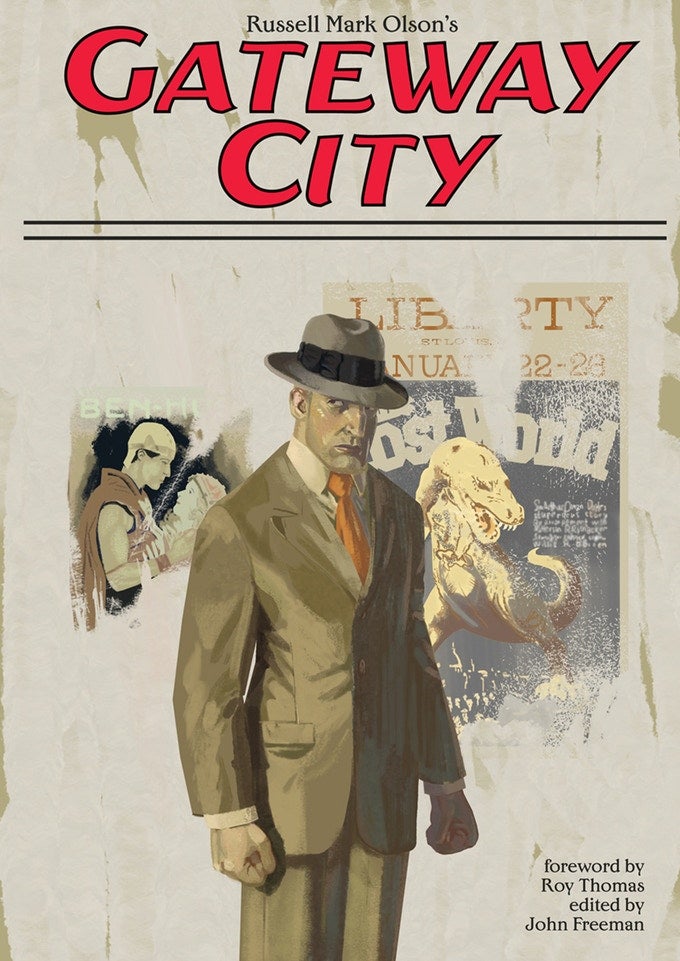 How do you plan your day as a creator? (Do you plan your day?)
Russell: I'm an early riser and I like to get cracking on work before the world wakes up. I try to do a bit of drawing or inking first thing…creating pages is what puts fuel in my tank, so starting off with a pencil or brush in my hand makes the admin side of things more bearable.
After a few hours of drawing, I eat breakfast, and then try to do a bit of admin work: emails, social media, scanning. Then it's prioritising various jobs, so, jumping between writing, layouts, design jobs, editing… I always have plates spinning.
I do my best to make sure that everything I do advances projects forward towards their respective goal lines. It's not always possible, but I try to "put pencils down" in the evening. The longer I'm in comics, the more I've come to appreciate downtime. Unless I absolutely have to, you'll not find me pulling all-nighters.
What's the best thing about being a comics creator?
Russell: For me, it's the craft. I'm an eternal student and love learning. Comics is a never-ending journey of discovery and every time I finish a page, I've learned something new. I love the feeling of cracking a tricky page, telling the story with elegance and skill. It really gets me going. After that, it's gotta be inking. Few things are as exciting as running a brush full of ink across a piece of paper. Cheap date, right?
And the worst?
Russell: I suppose the industry. There are aspects of it that I love, but the lack of diverse distribution channels, publishing options, and reasonable remuneration are deeply malignant tumors on the body comic.
What most distracts you from getting your work done?
Russell: Paid gigs. I'm pretty disciplined when it comes to getting work done, so the only thing that ever gets in the way of me making the things I want to do are guaranteed pay days.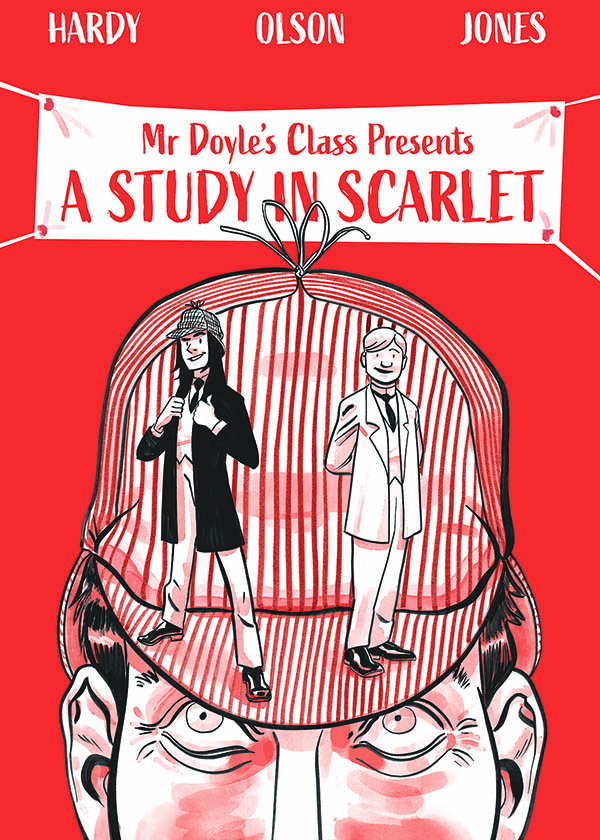 Do you think it's easier or harder for young comic creators to get published today?
Russell: This depends on whether you adhere to the old definition of "published." If you accept that comics given the green light through crowdfunding or self-funded, professionally made books are legitimate publications, then it's never been easier. But it's still not "easy." No one is going to do the work for you.
In order to convince people to buy your comic, you still have to make it, and now that professional printers who will print 100 copies of your comics are accessible, that means they're accessible to all of the other folks who want to make comics too. Making comics now means: writing, drawing, coloring, lettering, editing, publishing, promoting, funding, designing, shipping…
So, to reiterate, it's never been easier, but that doesn't mean it isn't hard work. But it can be deeply rewarding work, and you'll make wonderful friendships along the way.
How has the Pandemic affected you, work wise – good or bad?
Russell: It has been largely good. I had been furloughed from my part-time job for most of the past five months. This has meant that the financial worries that some people have suffered have been absent from bank account. This has given me the chance to work on some things, like Ditch Angels, that I normally would not have time to indulge in.
I'd also say that staying indoors has meant that people are saving money, which translates to more disposable cash for buying entertainment and art. Many of the projects that I've been attached to throughout the past six months have probably profited from this.
However, as the virus continues to eat away at so many lives and livelihoods, the financial stability coupled with time to spare is probably only temporary. The Kickstarter bubble may well burst soon and at that point, the small press landscape may look markedly different. I'm trying to stay sanguine, though. Making comics is always risky, so new challenges will likely only produce new opportunities.
What do you think might be its most significant impact on the comics industry in general, long term?
Russell: Probably market access. If brick and mortar retailers are unable to operate profitably, then all bets are off. It wouldn't surprise me one bit if the entire industry adapts to the point of being unrecognisable.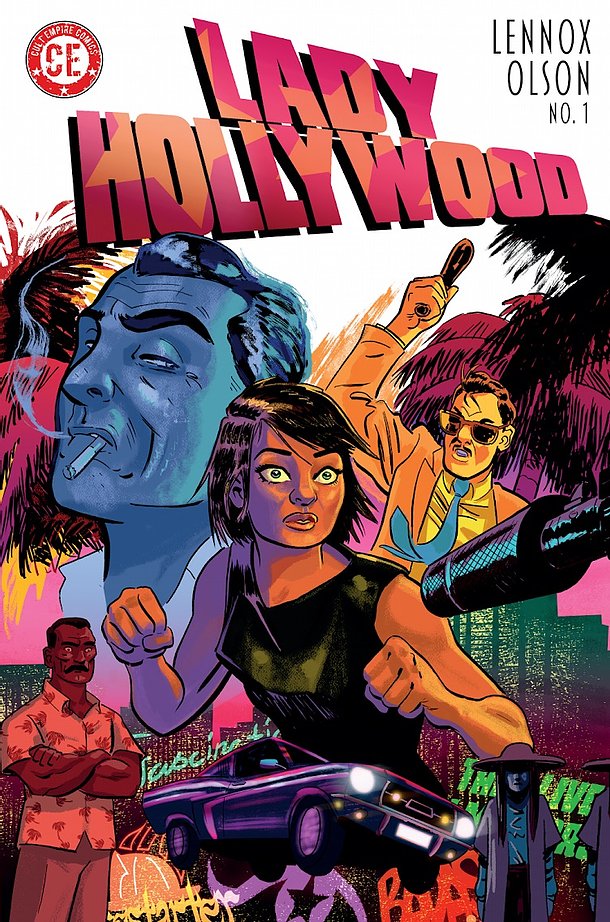 Which one comic creator would you most like to meet, and why?
Russell: Instead of "meet," I'd prefer the opportunity to sit in the corner of a studio and watch the person work. But trying to pick just one person, I don't think I could. Maybe David Mazzucchelli? But then, I'm not sure he's doing much comic making anymore.
What one piece of advice do you offer people looking to work in the comics industry?
Russell: Stay flexible. The world is changing and comics with it. Obviously, get your skills up. Toughen up your hide and get honest critiques. But ultimately, you could be the greatest comics creator ever, but without the ability to reinvent or adapt, you may just get left behind.
What's your favourite comic right now and where can people get it?
Russell: I've just finished the last issue of Kurt Busiek and John Paul Leon's Batman: Creature of the Night and I adored it. Intelligent script which managed to talk ably about grief and trauma.
And John Paul Leon – now there's an artist I'd love to watch at work. What beautiful pages, and to create them while battling his own demons. A true craftsman.
Russell, thanks very much for your time and the very best of luck with all your projects!
• Russell Mark Olson is online at www.russellmarkolson.co.uk | Big Cartel | Facebook | Twitter
• For the latest news about Lakes International Comic Art Festival Live 2020 visit www.comicartfestival.com | Facebook | Twitter | YouTube | Podcast | Tapas | Sign up for the LICAF Newsletter
• The Virtual Comics Clock Tower is online at licafclocktower.com