As the countdown continues toward the Lakes International Comic Art Festival next week in Bowness-on-Windermere (14th – 16th October 2022), here's another in a series of interviews with some of the guests – a quick chat with comic creator Dean Ormston.
What are you working on, comics-wise or illustration wise, right now, and when will it be published?
I'm currently working on a four-part Black Hammer spin off written by Jeff Lemire featuring Madame Dragonfly, it's a bit more of a horror comic than superhero and it will be published by Dark Horse in early 2023. I'm also doing a few painted covers for Black Hammer library editions and putting finishing touches to a painted book called Donor with writer Steven T Seagle.
Which comic or art project you've worked on are you most proud of – and where can people see it or buy it?
I consider myself lucky to have worked with some of the best writers around and on some great projects but Black Hammer is the one i'm most proud of, it's available at most comic book stores or online.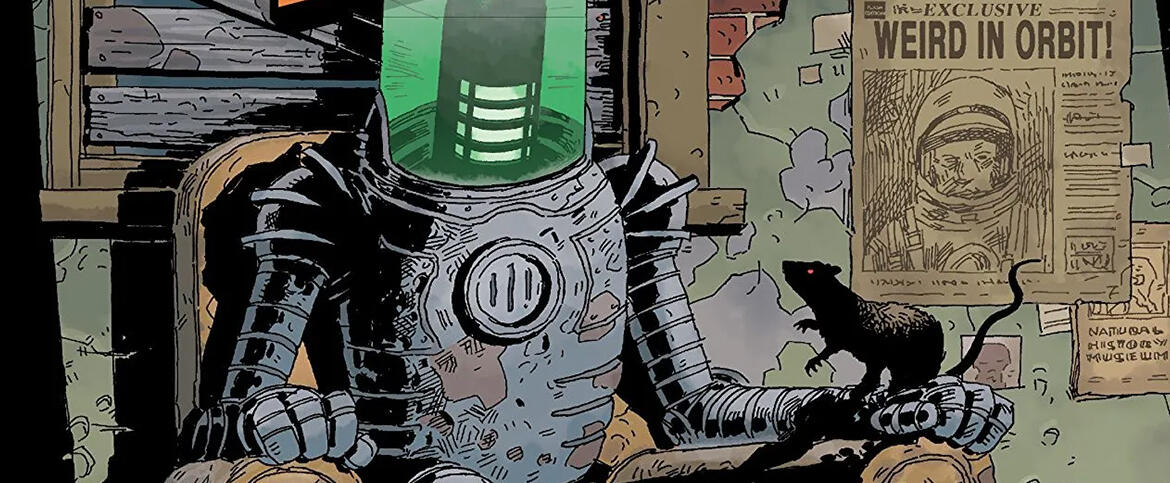 How do you plan your day as a creator? (Do you plan your day?)
I don't plan my day, I never have. I have difficulty in focusing on anything so planning ahead doesn't really work for me, I can get distracted by the smallest most unimportant thing and have to deal with it, luckily when I can focus I am really fast and somehow manage to get enough done to have a career.
What's the best thing about being a comics creator?
That's a hard one to answer, there are many things I love about being a comic creator, it's something I always dreamed of doing, I just love sequential art.
And the worst?
Deadlines i can never achieve, and being disappointed about how every page i draw turns out.
What most distracts you from getting your work done?
Everything and anything, I took an ADHD test and ticked almost every box.
Do you think it's easier or harder for young comic creators to get published today?
With the advent of the worldwide web, access to the wider world and the ability to showcase artwork, I think it's a lot easier for artists, and writers to a certain extent, to get attention and get published, especially with online fundraisers to kick start careers.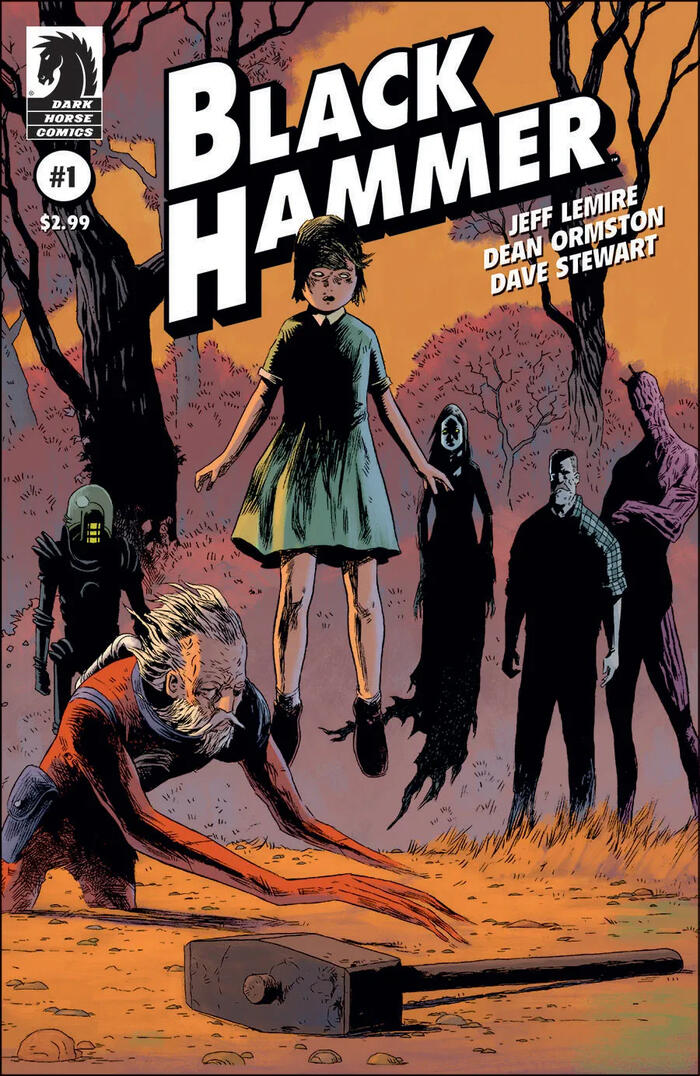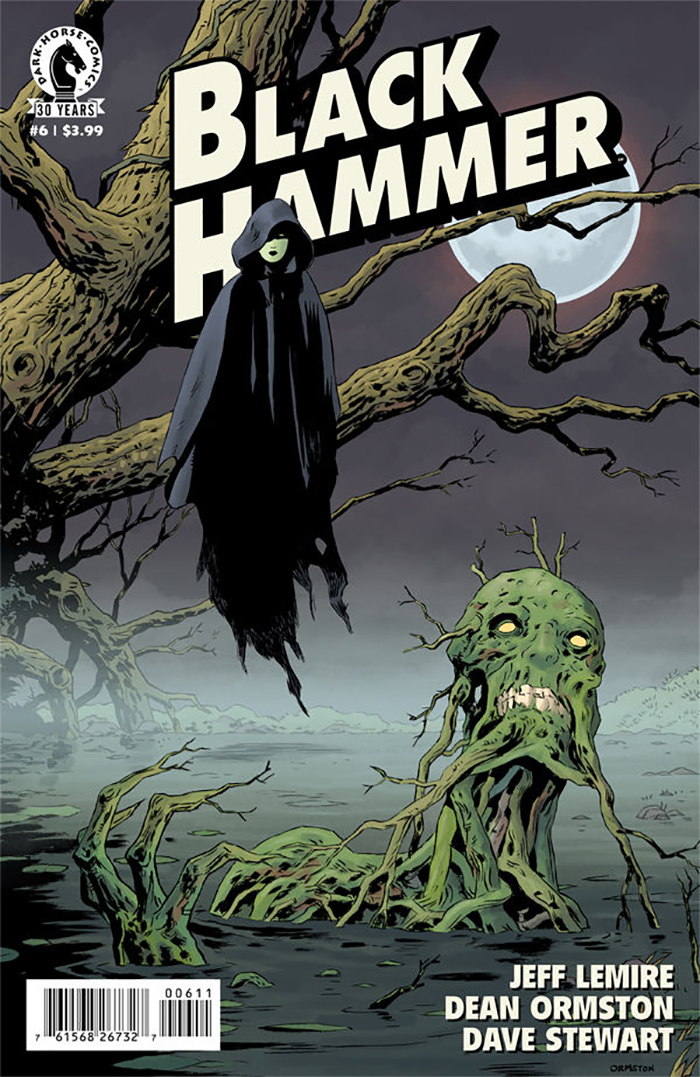 Are you at all concerned by developments in "AI generated art"? What do you think might be its most significant impact on the comics industry and creators?
It's not something i know that much about, but AI can create amazing polished professional looking art and it must be a worry for a graphic designer. However, all the images that I have seen so far tend to look the same and lack soul, and in the short term, I can't see that AI will take over from human generated art in comic form. It seems to me that, yet again, John Wagner and Alan Grant predicted the future in the "Kenny Who" story that appeared in 2000AD!
Which one comic creator would you most like to meet, and why?
Over the years I have been lucky enough to meet most of my comic creator hero's but I'm sad that i never got to meet Gene Colan or Jack Kirby in person – although I would have been rendered a gibbering idiot…
What one piece of advice do you offer people looking to work in the comics industry?
Don't go into comics for money, it's a labour of love.
What's your favourite comic right now and where can people get it?
I tend to wait until hardback versions are available, buy them to look great on a shelf and eventually get around to reading them. I'm just working my way through all the BPRD omnibus editions and really loving them, i guess the best way is online search.
What are you most looking forward to about coming to the Lakes this October?
It's my first convention in a few years, so I'm looking forward to catching up with friends, and hopefully make a few new ones.
Dean, thank you very much for your time, and we look forward to seeing you at the Festival!
• Weekend tickets for this year's Lakes International Comic Art Festival are available here
DEAN ORMSTON ONLINE
Web: wikipedia.org/wiki/Dean_Ormston 
Twitter: @dean_ormston
THE LAKES INTERNATIONAL COMIC ART FESTIVAL 2022
• The Lakes International Comic Art Festival will run from Friday 14th to Sunday 16th October 2022 – and is online at: www.comicartfestival.com | Lakes International Comic Art Festival Podcast: www.comicartpodcast.uk | Twitter: @comicartfestpod | Facebook: @ComicArtPodcast | Instagram: @ComicArtPodcast
• Head to the Festival web site now for further information about ticket options, or go straight to EventBrite and grab your tickets now
Announced guests for 2022 are, in alphabetical order, include: Charlie Adlard, Dimitris Anastasiou, Mehdi Annassi, Lucie Arnoux, Bianca Bagnarelli, Alison Bechdel, Matthew Dooley, Ulla Donner, Oliver East, Karrie Fransman, Dave Gibbons, Paul Gravett, Kalle Hakkola, Jaime Hernandez, Eva Hilhorst, Bryan Hitch, Stephen L. Holland, Rian Hughes, Marc Jackson, Leomacs, Marine des Mazery, Vojtěch Mašek, Joe McGarry, Luke McGarry, Steve McGarry, Mick McMahon, Bill Morrison, Bex Ollerton, Dean Ormston, Jacob Phillips, Sean Phillips, Mike Perkins, Tim Pilcher, Ram V, Mollie Ray, Tom Richmond, Martin Rowson, Greg Rucka, Andrea Settimo, Katie Skelly, Václav Šlajch, Fiona Stephenson, Maria Surducan, Bryan Talbot, Mary Talbot, Petteri Tikkanen, Jörg Tittel, Twin Cartoons, Judit Vanistandel, Asya Voitenko, and Andi Watson
• Want to receive news about the Lakes International Comic Art Festival? Then sign up for their newsletter now
• Check out the LITTLE LICAF Facebook Page here and the dedicated LITTLE LICAF Instagram here
All art © respective publishers and creators