As we countdown to the Lakes International Comic Art Festival next month in Bowness-on-Windermere (14th – 16th October 2022), here's another in a series of interviews with some of the guests – a quick chat with comic creator and musician Marine des Mazery!
What are you working on, comics-wise or illustration wise, right now, and when will it be published?
I'm currently working on a comic along with the authors Higinia Garay (from Spain) and Jimmy Beaulieu (Québec). It's the result of a work we started together during our residence in Angoulême, Bilbao and Québec during spring 2022. We're planning on presenting it to publishers this autumn, hoping to be published in 2023.
Which comic or art project you've worked on are you most proud of – and where can people see it or buy it?
I'm quite proud of the second edition of my first comic book that got released in January 2022: Le Roi Jéhan, co-written with my mum, the novelist Bénédicte des Mazery, published at Éditions lapin. It's a comic book that has a second story hidden behind the first one. You have to wear red glasses to see the hidden story appear.
It's the same process that I used in the project that is exhibited here with Comic Art Europe, a project that I'm also proud of.
As I'm published only in France for the moment, you can buy my comic book through the internet or I might have some in hand during the Festival, you just have to find me ! I'll be selling some silkscreen prints of my short story done with the Comic Art Europe as well.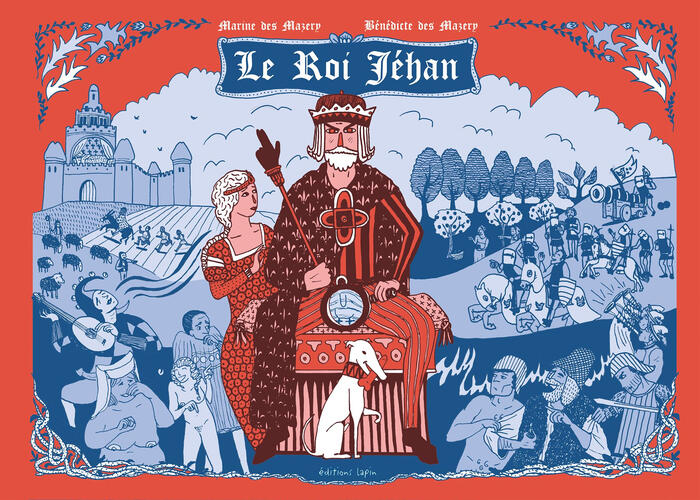 How do you plan your day as a creator? (Do you plan your day?)
I try to be really constant during my week of work. First, I don't work during weekends, except exceptionally if I have a crazy deadline, so I start Monday fresh and rested. Then, from Monday to Friday, I keep an hour for myself in the morning for doing some yoga or stretching, then I work from 9.00am till 6.00pm. Within these nine hours, I keep one hour for cooking and eating, and one hour for going for a walk or a bike ride outside. This is the stability I have found over the years working at home. 
Of course, some days are harder than others, like the periods where I have to be more creative, like doing the storyboard or finding the idea for a new story… When I start drawing, it's easier to be really regular.
What's the best thing about being a comics creator?
To never get bored, because each project is a new story, a new challenge, and we keep progressing with the years of practice. Taking part in festivals and sharing our passion with other authors or comic lovers. The flexibility of being an independent worker.
And the worst?
It's badly paid in general for all the work that is put into it. The worst is the instability that comes from being an independent worker. I personally give some comic classes each week for having some regular income but it's not always easy to combine both and it's really hard to live only from comics income.
What most distracts you from getting your work done?
The lack of inspiration some days, otherwise all the administrative things to do and my necessary job aside to survive.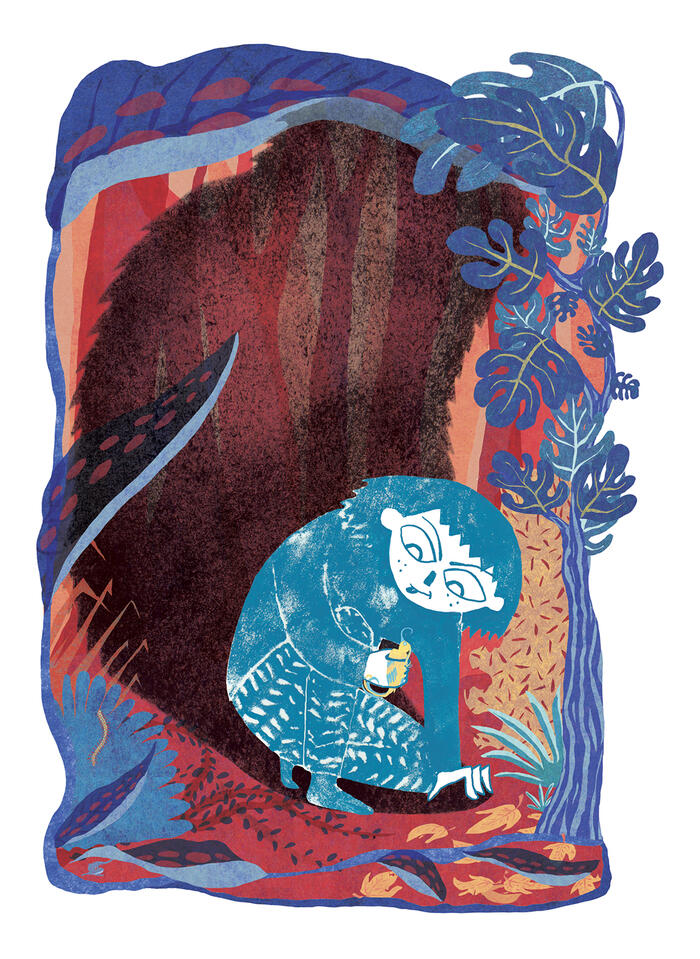 Do you think it's easier or harder for young comic creators to get published today?
I think it's easier to get published, but it's harder to make a living from it. At least in France, we never had so many publishers. You can get published, but sometimes they don't even pay you in advance, just on the selling of your books… This is killing the profession. And books are quickly hidden among all the new releases, so it has less chances to get noticed. Most comic authors need an aside job to be able to live properly. 
Are you at all concerned by developments in "AI generated art"? What do you think might be its most significant impact on the comics industry and creators?
I'm not too concerned by developments in "AI generated art", at least for the moment… Because I think in comics, there is still a long way to go for them to be able to do it. And to have the touch and visual impact of one particular artist is something unique. At least I hope it won't make this work more complicated than it already is by taking away some of our work… I think, unfortunately, that it's more likely to be the case with illustrations than comic books.
Which one comic creator would you most like to meet, and why?
In general, I don't really like to meet comic creators from whom I really like the work, because it sometimes changes my perception of their work afterwards. 
But if I had to say someone, I would say Nicolas Presl, because I really like his work. It would be more for talking about his choice to go mute with his books, his inspirations, why this quest of identity that is present in almost all his books, stuff like that I imagine.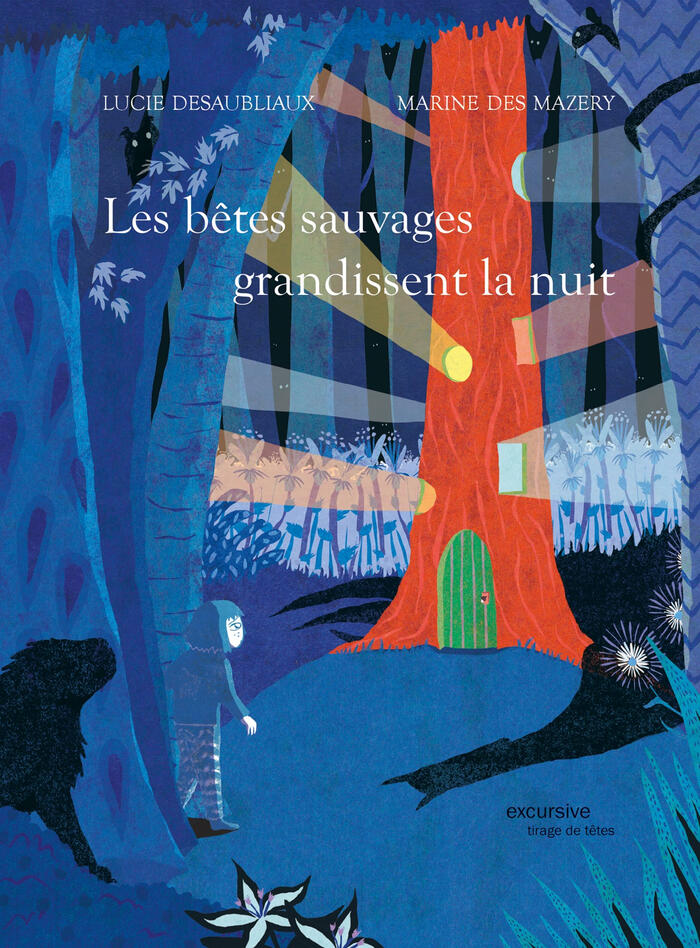 What one piece of advice do you offer people looking to work in the comics industry?
You have to create things you would like to read.  You have to be a fighter, to work hard and to keep believing in yourself. Even if your first books are maybe not the best, it doesn't matter, this is what you could do at this very moment, this is what makes you progress as an artist, and try to always reach higher on the next creation you're making.
What's your favourite comic right now and where can people get it?
Le fils de l'ours père by Nicolas Presl, published with Hoochie Coochie. It's a mute comic book, so you can get it from any festival or bookshop in France or from the internet. Maybe it's published in England as well, I don't know. When you can, always go to bookshops rather than ordering from the internet please!
What are you most looking forward to about coming to the Lakes this October?
I'm looking forward to seeing the lovely team from LICAF again, who I met during my residence last year with the Comic Art Europe, and to meet with the fabulous authors from this project again – and to meet other artists as well ! I'm also really happy to spend some time again at the Lakes, which has wonderful landscapes.
Marine, thank you very much for your time, and we look forward to seeing you at the Festival!
• Weekend tickets for this year's Lakes International Comic Art Festival are available here
MARINE DES MAZERYS ONLINE
• Web: marine-des-mazery.ultra-book.com
• Instagram: @marinedesmazery
• Facebook: @marineDMazery
• Book of Giants on Bandcamp | Soundcloud | Facebook | Twitter
THE LAKES INTERNATIONAL COMIC ART FESTIVAL 2022
• The Lakes International Comic Art Festival will run from Friday 14th to Sunday 16th October 2022 – and is online at: www.comicartfestival.com | Lakes International Comic Art Festival Podcast: www.comicartpodcast.uk | Twitter: @comicartfestpod | Facebook: @ComicArtPodcast | Instagram: @ComicArtPodcast
• Head to the Festival web site now for further information about ticket options, or go straight to EventBrite and grab your tickets now
Announced guests for 2022 are, in alphabetical order, include: Charlie Adlard, Dimitris Anastasiou, Mehdi Annassi, Lucie Arnoux, Bianca Bagnarelli, Alison Bechdel, Matthew Dooley, Ulla Donner, Oliver East, Karrie Fransman, Dave Gibbons, Paul Gravett, Kalle Hakkola, Jaime Hernandez, Eva Hilhorst, Bryan Hitch, Stephen L. Holland, Rian Hughes, Marc Jackson, Leomacs, Marine des Mazery, Vojtěch Mašek, Joe McGarry, Luke McGarry, Steve McGarry, Mick McMahon, Bill Morrison, Bex Ollerton, Dean Ormston, Jacob Phillips, Sean Phillips, Mike Perkins, Tim Pilcher, Ram V, Mollie Ray, Tom Richmond, Martin Rowson, Greg Rucka, Andrea Settimo, Katie Skelly, Posy Simmonds, Václav Šlajch, Fiona Stephenson, Maria Surducan, Bryan Talbot, Mary Talbot, Petteri Tikkanen, Jörg Tittel, Twin Cartoons, Judit Vanistandel, Asya Voitenko, and Andi Watson
• Want to receive news about the Lakes International Comic Art Festival? Then sign up for their newsletter now
• Check out the LITTLE LICAF Facebook Page here and the dedicated LITTLE LICAF Instagram here
All art © respective publishers and creators