As we count down to the Lakes International Comic Art Festival next month in Bowness-on-Windermere (14th – 16th October 2022), here's another in a series of interviews with some of the guests – a quick chat with comic creator Jacob Phllips!
Jacob Phillips is a comic artist and colourist residing in tropical Manchester. He has been drawing his whole life, self-publishing his first comic 'Roboy' at the age of 11 and selling it at Brighton Comic Con.
Skip forward 16 years and today he is the artist on That Texas Blood with writer Chris Condon and also Newburn, with Eisner Award winner Chip Zdarsky from Image Comics, as well as colouring projects such as Reckless, Criminal and MADI.
What are you working on, comics-wise or illustration wise, right now, and when will it be published?
I'm currently working on the third arc of That Texas Blood, which is set during a 1992 freak snow storm, everyone is shut up inside and there's a serial killer in town!
I've just started work on the second arc of Newburn too, which picked up where issue 8 left off. I'm also working on a new top-secret project, as well as colouring everything Sean and Ed put out.
Which comic or art project you've worked on are you most proud of – and where can people see it or buy it?
I'm proud of everything I've done! But Newburn Volume 1 has just come out and That Texas Blood is out right now! Available from your local comic shop!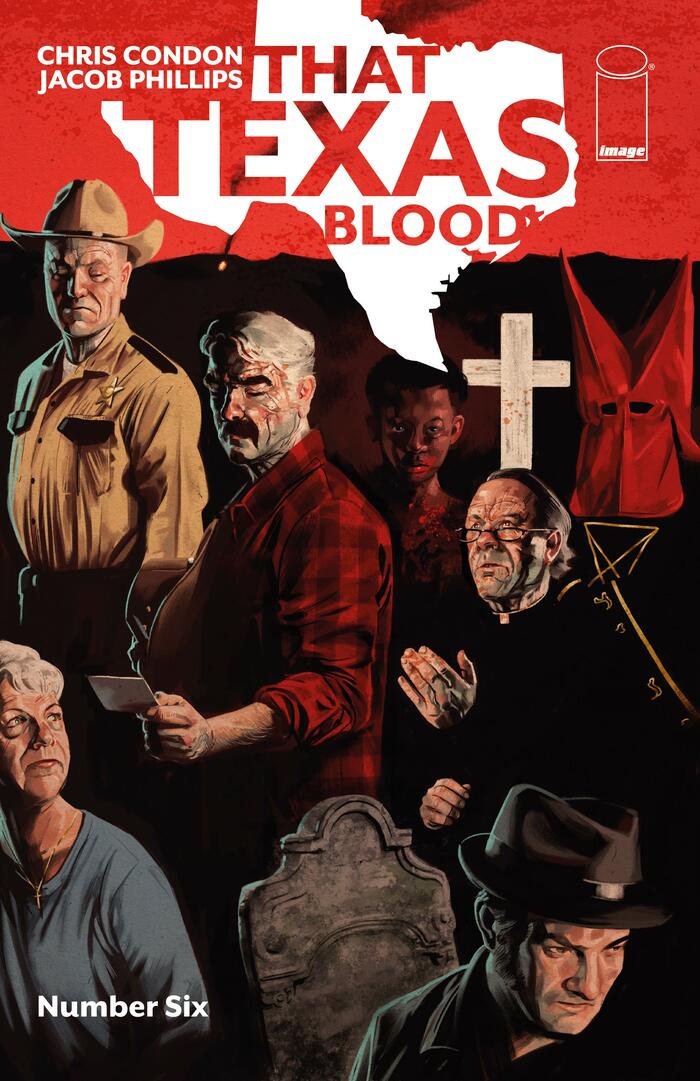 How do you plan your day as a creator? (Do you plan your day?)
I try and keep a pretty structured routine and work as close to a regular 9-5 as I can get away with. I try and get some exercise in and then I just sit down and draw until the work is done. I try to get two pages done on an average day of making comics.
What's the best thing about being a comics creator?
Creating comics! It's a privilege to be able to spend my days drawing and even better that people seem to enjoy the drawings I do!
And the worst?
Deadlines. Comics are both a sprint and a marathon and they never seem to stop.
What most distracts you from getting your work done?
The internet! I have a studio miles away from my house luckily so I can't get too distracted but Twitter certainly doesn't help with those deadlines.
Do you think it's easier or harder for young comic creators to get published today?
Well I never had to do it before, so I honestly can't say. There seems to be a lot of really great 'competition' but also so many different ways to get your stuff out there. The internet has made it so anybody can publish their comics.
Are you at all concerned by developments in "AI generated art"? What do you think might be its most significant impact on the comics industry and creators?
I don't know too much about it and I quite like it that way. It's an interesting tool but I don't think it'll be replacing people any time soon. Not until it can tell a good story at least.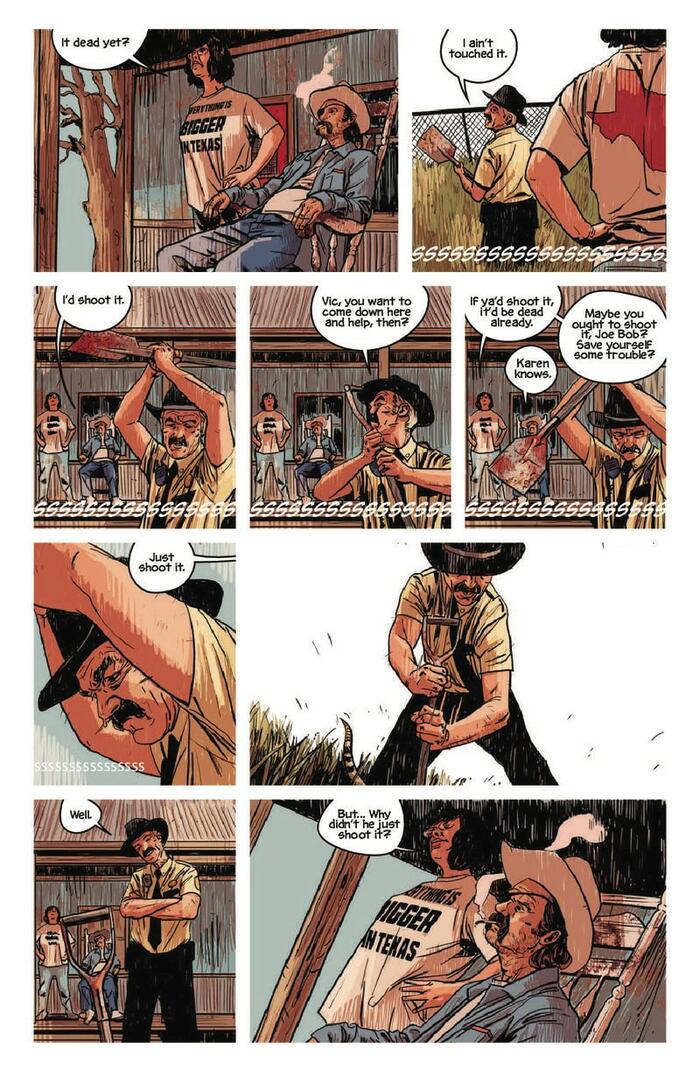 Which one comic creator would you most like to meet, and why?
I've been lucky enough to meet a load of my favourite artists, but I would love to meet Adrian Tomine. His stuff got me back into comics as a teenager and I've loved everything he's published.
What one piece of advice do you offer people looking to work in the comics industry?
Draw comics! Publishers want to see your sequential work. It doesn't matter how nice your pin-ups are if you can't tell a story.
What's your favourite comic right now and where can people get it?
I recently loved Karmen by Guillem March. It's published by Image and you can find it in any good comic shop.
What are you most looking forward to about coming to the Lakes this October?
Seeing everything Jaime Hernandez does and checking out the new location on Windermere for sure!
Jacob, thanks very much for your time, and see you at the Festival!
• Weekend tickets for this year's Lakes International Comic Art Festival are available here
JACOB PHILLIPS ONLINE
Web: www.behance.net/jacobphillips
Twitter: @jacobr_phillips
Facebook
Tumblr
THE LAKES INTERNATIONAL COMIC ART FESTIVAL 2022
• The Lakes International Comic Art Festival will run from Friday 14th to Sunday 16th October 2022 – and is online at: www.comicartfestival.com | Lakes International Comic Art Festival Podcast: www.comicartpodcast.uk | Twitter: @comicartfestpod | Facebook: @ComicArtPodcast | Instagram: @ComicArtPodcast
• Head to the Festival web site now for further information about ticket options, or go straight to EventBrite and grab your tickets now
Announced guests for 2022 are, in alphabetical order, include: Charlie Adlard, Dimitris Anastasiou, Mehdi Annassi, Lucie Arnoux, Bianca Bagnarelli, Alison Bechdel, Matthew Dooley, Ulla Donner, Oliver East, Karrie Fransman, Dave Gibbons, Paul Gravett, Kalle Hakkola, Jaime Hernandez, Eva Hilhorst, Bryan Hitch, Stephen L. Holland, Rian Hughes, Marc Jackson, Leomacs, Marine des Mazery, Vojtěch Mašek, Joe McGarry, Luke McGarry, Steve McGarry, Mick McMahon, Bill Morrison, Bex Ollerton, Dean Ormston, Jacob Phillips, Sean Phillips, Mike Perkins, Tim Pilcher, Ram V, Mollie Ray, Tom Richmond, Martin Rowson, Greg Rucka, Andrea Settimo, Katie Skelly, Posy Simmonds, Václav Šlajch, Fiona Stephenson, Maria Surducan, Bryan Talbot, Mary Talbot, Petteri Tikkanen, Jörg Tittel, Twin Cartoons, Judit Vanistandel, Asya Voitenko, and Andi Watson
• Want to receive news about the Lakes International Comic Art Festival? Then sign up for their newsletter now
• Check out the LITTLE LICAF Facebook Page here and the dedicated LITTLE LICAF Instagram here
All art © respective publishers and creators