As the countdown continues toward the Lakes International Comic Art Festival next month in Bowness-on-Windermere (14th – 16th October 2022), here's another in a series of interviews with some of the guests – a quick chat with comic creator Matthew Dooley.
Matthew won the Observer Graphic Short Story Prize and his debut FLAKE, published by Cape in 2020, went on to win the Wodehouse Bollinger Prize, the first time for a graphic novel. It was also a Guardian Book of the Year.
In the small seaside town of Dobbiston, Howard sells ice creams from his van, just like his father before him. But when he notices a downturn in trade, he soon realises its cause: Tony Augustus, Howard's half-brother, whose ice-cream empire is expanding all over the North-West…
Flake, Matthew Dooley's debut graphic novel, tells of how this epic battle turns out, a tale of a skirmish in the ice-cream wars that is worthy of Alan Bennett; and how Howard, helped by the Dobbiston Mountain Rescue team, overcomes every obstacle and triumphs in the end.
What are you working on, comics-wise or illustration wise, right now, and when will it be published?
I am currently working on the follow up to my first graphic novel Flake. It's set in the same fictional setting as Flake but is instead focused on a new set of characters. It is provisionally titled Aristotle's Cuttlefish.
Which comic or art project you've worked on are you most proud of – and where can people see it or buy it?
I suppose I'd have to say Flake. It is available from plenty of places, but I would suggest buying in from a comic shop like Gosh!, OK Comics or Page45.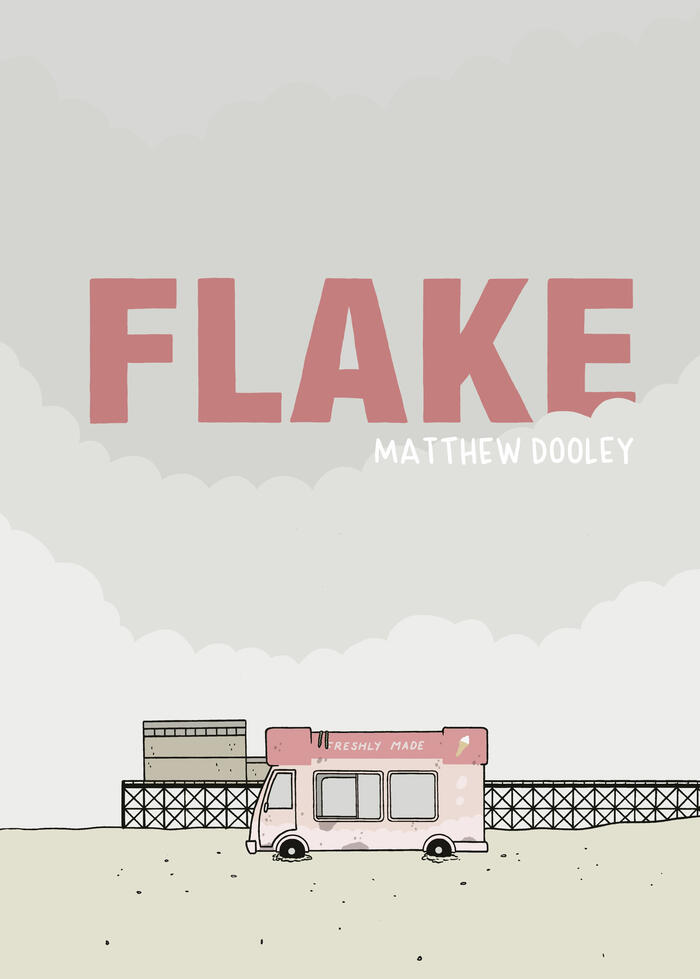 How do you plan your day as a creator? (Do you plan your day?)
I have a part time day job which means I have clear days set aside for comics work. I'm currently in the drawing phase of a project. These are definitely the easiest to plan as by this point as I have a good idea of what I can reasonably expect to achieve. I try to draw 1-2 pages a day and when I've completed a chapter I will then colour and letter all those pages together. I take plenty of breaks, maybe go for a walk or read just to make sure I don't go mad.
What's the best thing about being a comics creator?
Control. I've been very fortunate to have been afforded a good deal of control and autonomy with my work.
And the worst?
Having to draw the blooming thing. Joking aside, comics are a very labour intensive way of telling a story.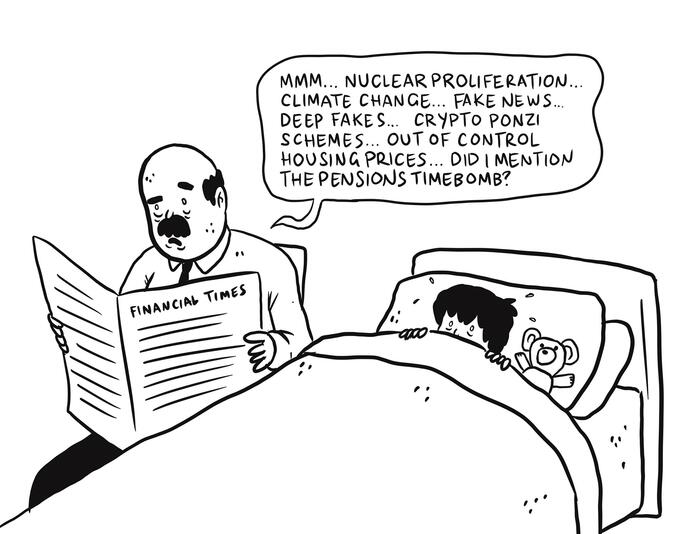 What most distracts you from getting your work done?
Doom scrolling the latest catastrophe, or watching YouTube clips of snooker seem to be the things that get in the way of working more often than not.
Do you think it's easier or harder for young comic creators to get published today?
I don't really have a sense either way, sorry!
Are you at all concerned by developments in "AI generated art"? What do you think might be its most significant impact on the comics industry and creators?
I think it's a fascinating question. Now the genie is out the bottle it isn't going back in. I expect AI generated art to be a big feature of all sorts of industries from now on. What that means for artists I don't know. I suspect, at least in the medium term, AI will be a tool that artists can use. AI, the ones I've seen anyway, don't seem to be creating anything original, rather just weird parodies of art that already exists. As I understand it they can't create, rather just synthesise. That leaves room for the human artist for the moment. 
What happens in the longer term is anyone's guess. Is there a future where AI can generate images and stories on tap? Spontaneously generated full length films tailored to taste of whoever is watching? That feels terrifyingly dystopian.
Which one comic creator would you most like to meet, and why?
If I could meet any cartoonist (they didn't really do comics) it would be Olaf Gulbransson. I'd love to watch him draw.
What one piece of advice do you offer people looking to work in the comics industry?
You don't need to permission to make comics. Make a comic, put it out there and then make another one. Carry on doing this and you will get good at making comics.
What's your favourite comic right now and where can people get it?
The Con Artists by Luke Healy is excellent. It's very funny, whilst being subtle and understated. Buy it from your nearest comics emporium.
What are you most looking forward to about coming to the Lakes this October?
Meeting some likeminded comics people and getting some proper fresh air.
Matthew, thank you very much for your time, and we look forward to seeing you at the Festival!
• Weekend tickets for this year's Lakes International Comic Art Festival are available here
MATTHEW DOOLEY ONLINE
Web: matthewdooley.bigcartel.com
Twitter: @mddraws
Instagram: @matthewdooleydraws
The Observer: Dear dairy: one graphic novelist's fixation with the world of ice-cream vans
THE LAKES INTERNATIONAL COMIC ART FESTIVAL 2022
• The Lakes International Comic Art Festival will run from Friday 14th to Sunday 16th October 2022 – and is online at: www.comicartfestival.com | Lakes International Comic Art Festival Podcast: www.comicartpodcast.uk | Twitter: @comicartfestpod | Facebook: @ComicArtPodcast | Instagram: @ComicArtPodcast
• Head to the Festival web site now for further information about ticket options, or go straight to EventBrite and grab your tickets now
Announced guests for 2022 are, in alphabetical order, include: Charlie Adlard, Dimitris Anastasiou, Mehdi Annassi, Lucie Arnoux, Bianca Bagnarelli, Alison Bechdel, Matthew Dooley, Ulla Donner, Oliver East, Karrie Fransman, Dave Gibbons, Paul Gravett, Kalle Hakkola, Jaime Hernandez, Eva Hilhorst, Bryan Hitch, Stephen L. Holland, Rian Hughes, Marc Jackson, Leomacs, Marine des Mazery, Vojtěch Mašek, Joe McGarry, Luke McGarry, Steve McGarry, Mick McMahon, Bill Morrison, Bex Ollerton, Dean Ormston, Jacob Phillips, Sean Phillips, Mike Perkins, Tim Pilcher, Ram V, Mollie Ray, Tom Richmond, Martin Rowson, Greg Rucka, Andrea Settimo, Katie Skelly, Václav Šlajch, Fiona Stephenson, Maria Surducan, Bryan Talbot, Mary Talbot, Petteri Tikkanen, Jörg Tittel, Twin Cartoons, Judit Vanistandel, Asya Voitenko, and Andi Watson
• Want to receive news about the Lakes International Comic Art Festival? Then sign up for their newsletter now
• Check out the LITTLE LICAF Facebook Page here and the dedicated LITTLE LICAF Instagram here
All art © respective publishers and creators