VIP Brands Ltd. has announced the Sophie Castille Awards for Comics in Translation. The inaugural award will be presented in partnership with Comica and the Lakes International Comic Art Festival, at our annual event this autumn (Friday 29th September – Sunday 1st October).
The Sophie Castille Awards for Comics in Translation are for the best translation of graphic novels into a variety of languages around the world. This inaugural award will be for the best translation of a non-English graphic novel into English.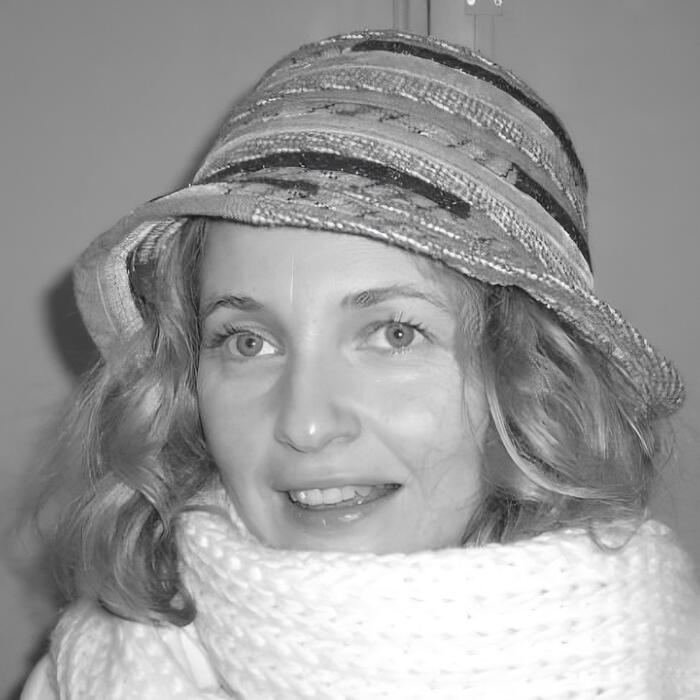 These awards have been created in honour of Sophie Castille, international rights director and V. P. of licensing for Mediatoon, cofounder and director of Europe Comics, who died unexpectedly last year. Since the late 1990s, Sophie built bridges for bandes dessinées and their authors, out of France and around the world. She was a constant source of creativity, motivating publishers from throughout the world and encouraging them to exchange ideasand, as a result, became a key figure in the growth of translation of comics and graphic novels around the world.
Publishers around the world are being invited to submit for consideration graphic novels they have published that are translations of works into English. The jury will be comprised of three judges: Karen Green, Curator for Comics and Cartoons, Columbia University's Rare Book & Manuscript Library; comic creator and former British Comics Laurate, Charlie Adlard, who has been an advocate for the translation of world comics into English for many years; and former TV producer, Peter Kessler MBE, Chair of The Lakes International Comic Art Festival.
Comics and graphic novels, considered in France as The Ninth Art, are a diverse and dynamic international medium that are growing in popularity every year and are loved the world over. Spreading these works internationally through translation is a way to bring the world together.
With comics in translation becoming an important influence in the publishing world, VIP Brands ltd, Comica and LICAF have decided to honour Sophie's memory and continue her work to promote comics in translation around the world with these new Awards.
This first year, the award will be for a comic translated from any language into English, the award will be given to the translator of the work. We are hoping to widen the scope of these awards and have partners all over the world so that there will beSophie Castille Awards for many languages.
Sophie's partner, Dirk Rehm, welcomes the founding of these Awards with:
"Awards for excellence in comic translation are more than overdue. And it is only logical that these awards are named after Sophie Castille who loved comics - and even more, the idea of the exchange of cultures. In her role as Director of International Rights for Dargaud, Dupuis and Lombard, she was an ambassador for comics – making sure the whole world would get to know the treasures of the French and Belgian bandes dessinées".
"This is a brilliant initiative" enthuses comic creator Charlie Adlard, who is perhaps best known for his work on The Walking Dead, but who has championed comics as a medium for over 30 years."There are so many strips first published in a foreign language that wouldn't have been a success in the United States or Britain without standout translation work."
"Take Asterix, for example," agrees Julie Tait, Director of LICAF. "When some Asterixstories, including the first story, were originally published in comics like Valiant and Rangerin Britain in the 1960s, the translation had none of the sparkle that Anthea Bell and Derek Hockridge gave the series later, and made the English editions such a success.Good translation deserves wider recognition."
"I have talked of this idea for years, having global awards for comics in translation to encourage acquisition and translation of graphic novels. I spoke to Sophie about it several times and she encouraged me to do it. I wish very much she were here to see this happen, as if it were not for her, I would never have had the courage to go through with it. Sophie, here's to you." commented Ivanka Hahnenberger, Founder and General Manager of VIP Brands Ltd.
The inaugural prize will be awarded at the Lakes International Festival in Bowness-on -Windermere in October 2023.
Submission Information
• Submissions should be made to the Lakes International Comic Art Festival no later than 1st June, 2023
• Entries are limited to a maximum of six works per publishing company, the works must have been released in the past twelve months – and only one per series
• Translators must be credited in the work
• The Entry Form can be downloaded here from the Lakes International Comic Art Festival web site
• Full guidance on submissions can be found here: sophie-castille-awards.org or on this page of the LICAF website
• Should you have any specific questions please address them to Carole Tait (carole@comicartfestival.com)
• Entry forms should be emailed to Carole Tait at carole@comicartfestival.com by June 1st, 2023
• To complete entries please send full PDFs via email, WeTransfer, Dropbox or similar to carole@comicartfestival.com
The organisers will request hard copies of works which reach the short list stage beginning of July 2023
Award Background
Sophie Castille was international rights director and V.P. of Licensing for Mediatoon, Cofounder and Director of Europe Comics, and a key figure in the growth of European graphic novels in North America and around the world. She died unexpectedly in July 2022, aged 52. Born in Caen, Normandy, she studied in Italy before working in foreign rights for Dargaud in the mid-1990s. She was the cofounder of Europe Comics, a consortium of 13 European comics publishers launched in 2015. Her work at Europe Comics was instrumental in the growth in popularity of European comics in English and the development of the US graphic novel market.
Sophie loved and lived the idea of a united Europe. She was at home in Milan, in Paris, on La Réunion and in Berlin. For more than 25 years of her professional life, she was a constant source of creativity, motivating publishers from all over the world and encouraging them to exchange ideas.
VIP Brands Ltd. aims to expand graphic novel horizons, offering rights representation for comics and graphic novel publishers as well as consulting services in setting up events and initiatives to encourage new ways to promote comics and graphic novels around the world.
Web: vip-brands.net | Catalogue: catalog.vip-brands.net/titles/
Karen Green is Curator for Comics and Cartoons at Columbia University. Since 2005 she has been instrumental in building a comics collection and archive that now includes the original art and papers of Chris Claremont, Al Jaffee, Howard Cruse, S. Clay Wilson, Wendy and Richard Pini, and Kitchen Sink Press, among others. Karen is highly active and visible at comics conferences and conventions, has been a judge for the Eisner Awards and Pulitzer Prize in Editorial Cartooning, and she co-produced the documentary She Makes Comics (2024).
Charlie Adlard has been a "veteran" of the comic industry for over 25 years. He's spent the majority ofhis time since 2003 working on The Walking Dead, which finished in 2019, and has received many industry awards for his work on the series culminating in winning the Sergio AragonésInternational Award for Excellence in Comic Art in 2019.
Peter Kessler MBE is the Chairman of the Lakes International Comic Arts Festival. He reads comics and graphic novels incessantly and is the author of The Complete Guide to Asterix. He is a BAFTA award winning TV Producer. He has also worked as an English teacher and is the founder of a primary school in London. He was awarded an MBE for services to education.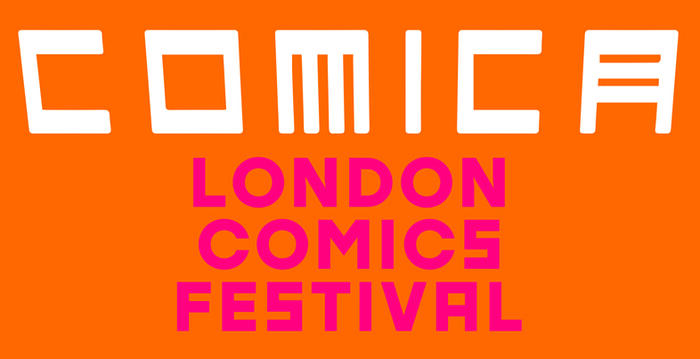 Twenty years ago this year, John Harris Dunning and Paul Gravett co-founded COMICA, the London Comics Festival, at the Institute of Contemporary Arts, or ICA. To mark this anniversary, COMICA is coming back to offer a season of early evening events through March at the stunning Century Club, Soho on Shaftesbury Avenue, in association with VIP Brands and The Lakes International Comic Art Festival. Some of today's key creatives will reveal their influences, ideas, techniques and latest projects.